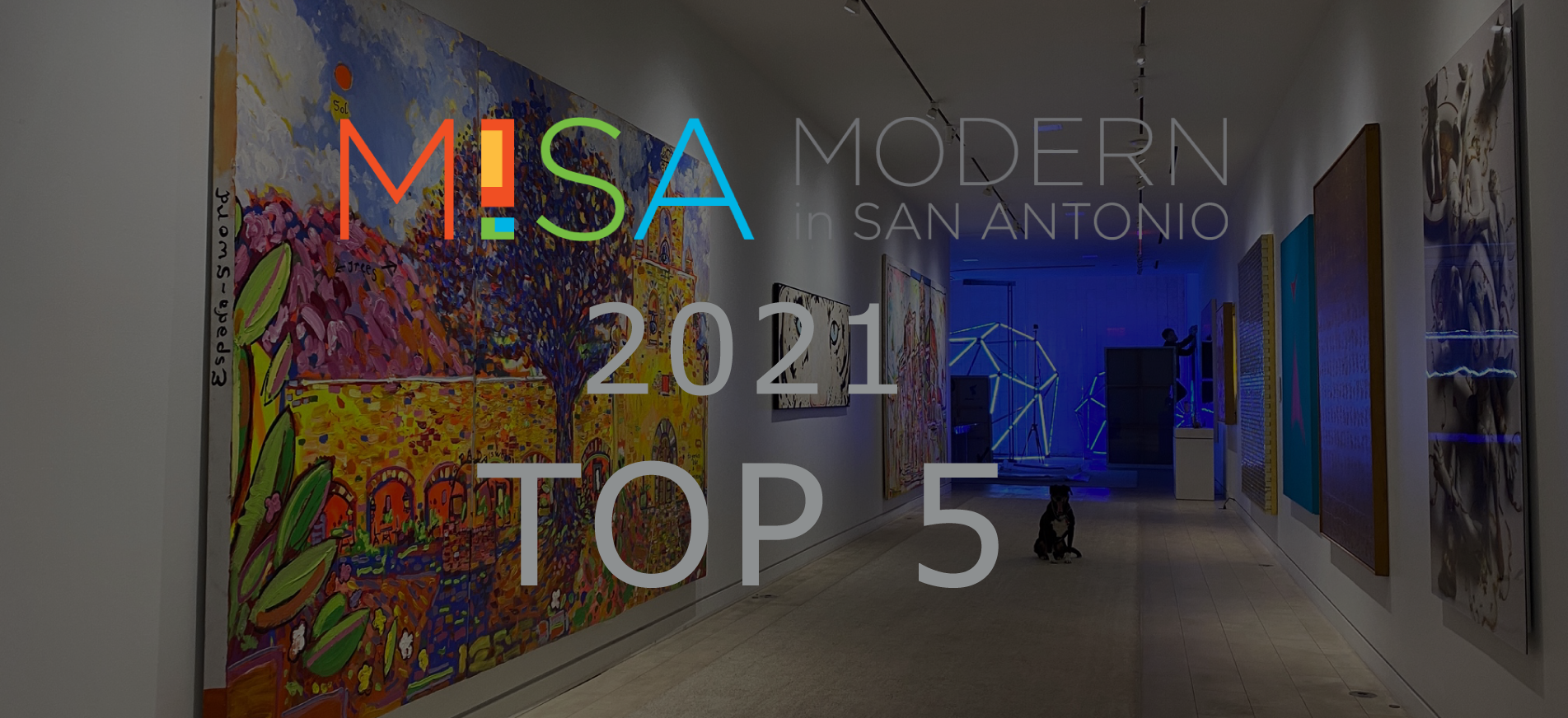 Top 5 Articles of 2021
January 27, 2022 at 12:19pm
What were people clicking on in 2021 at M!SA? Look below for our most visited articles of last year.
Local Artist, Rex Hausmann, in Group Exhibition in NYC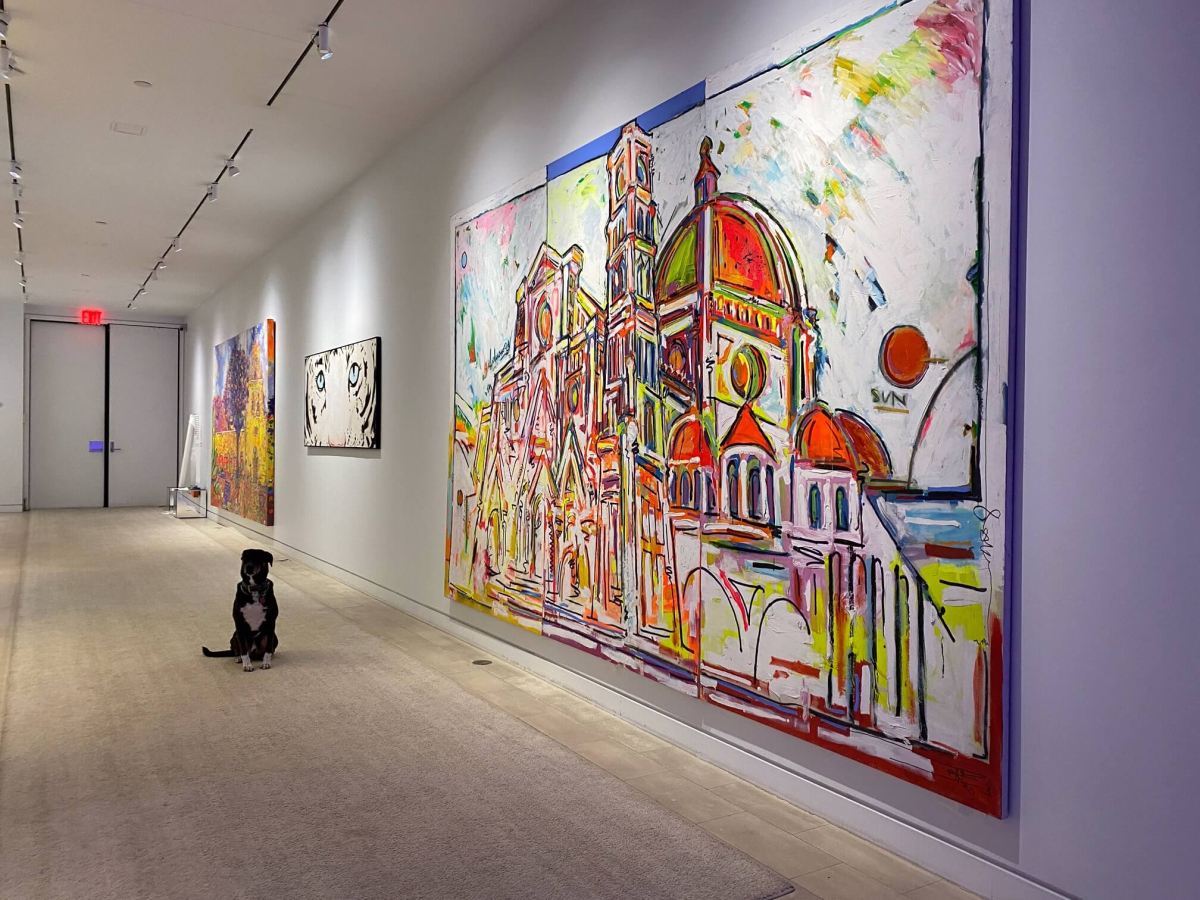 San Antonio-based painter, Rex Hausmann, participated in a group exhibition at the luxurious NYC Upper East Side gallery called Waterfall Mansion. Read or listen to more about the gallery, exhibition, then see a video put together by the artist's friend as they go on a road trip to NYC to deliver the paintings in person.
Texas A&M University-San Antonio: A Glimpse of Future Progress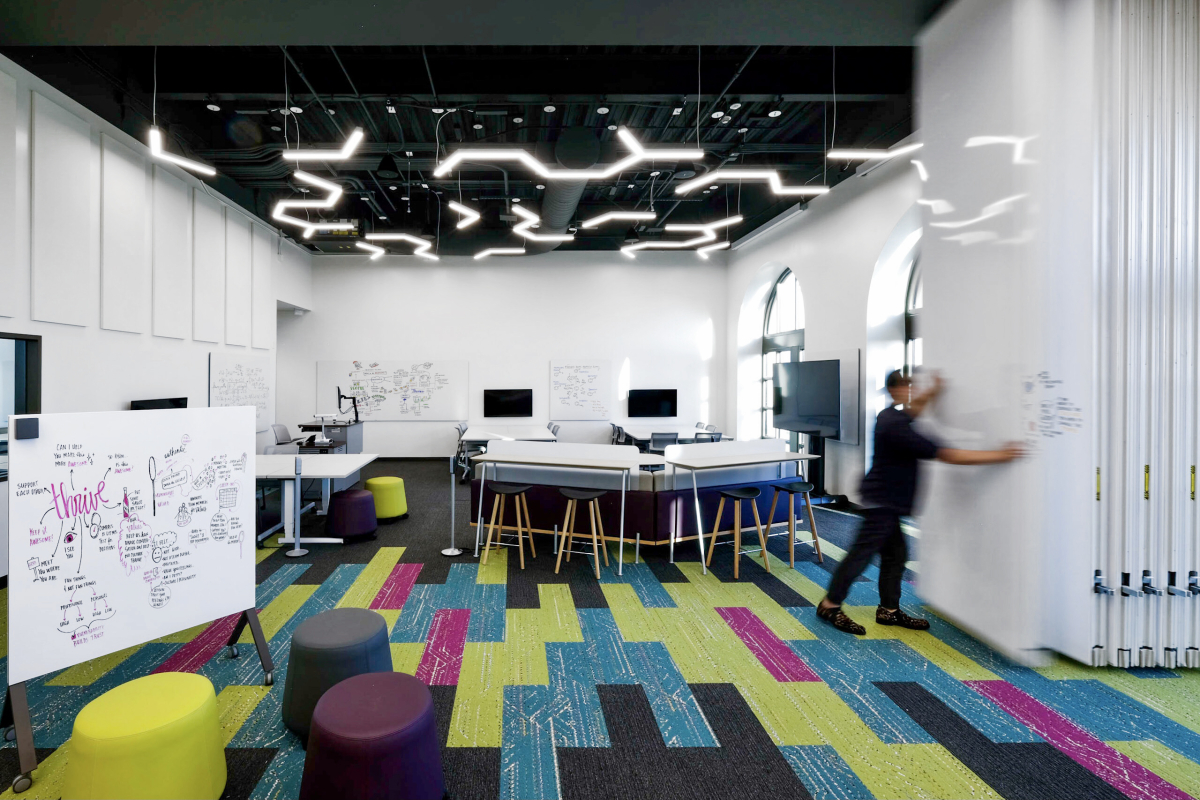 One of the latest buildings on the TAMU-SA campus is Classroom Hall, designed by the architecture firm, PBK. Read/listen as a member of their design team, Joaquin Abrego, tells the story behind the new building and how it is making a difference for students.
Designing a Sense of Place: Pearl Cowork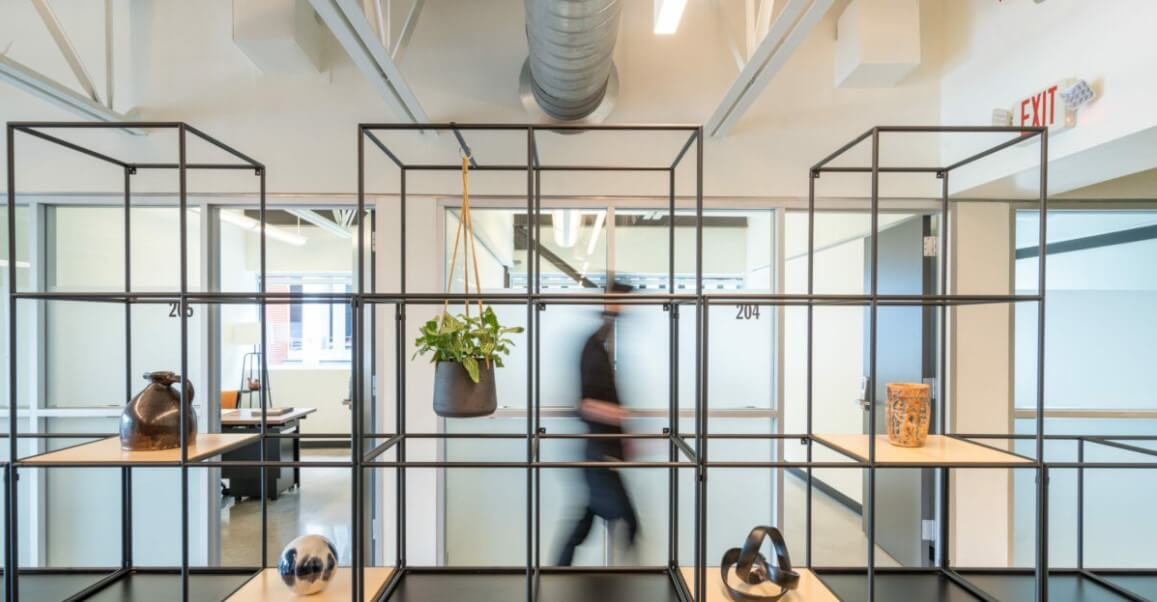 As things begin to open back up post-pandemic, many companies are rethinking their office spaces and the way they work. Hear the story from the designers of Pearl Cowork and how they achieved a mindful work environment during a pandemic and for the future of work.
Re:Rooted 210 Urban Winery: A Passion for Wine and Design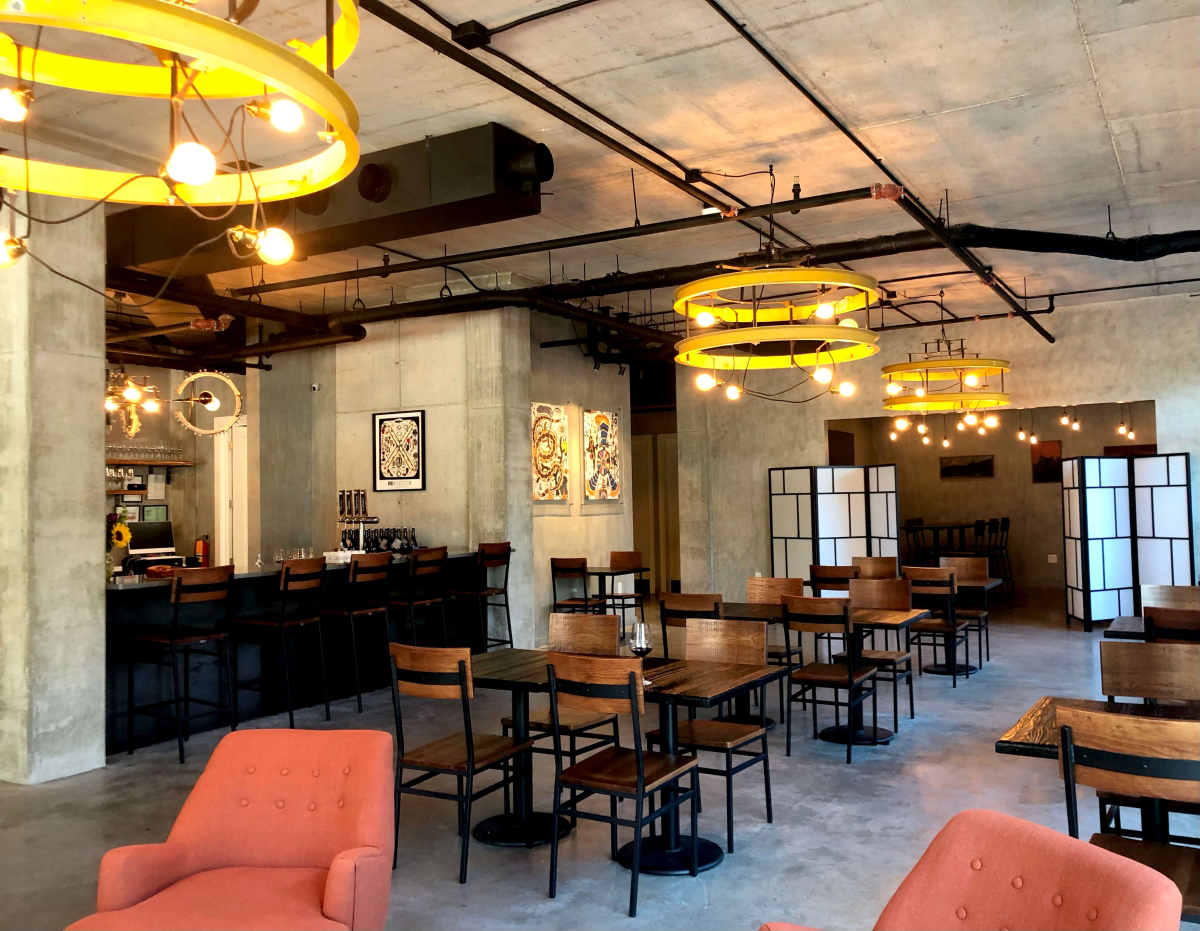 One of the brave establishments to open during the COVID-19 pandemic is Re:Rooted 210 Urban Winery. Located in Hemisfair Park, this business model is refreshingly a-typical for your average winery. Read/listen to the story about the owner, designers, and artists involved; then watch our interview with the project's Interior Designer, Analy Diego.
200 Austin Highway: The Neighborhood Entrepreneur's Office Building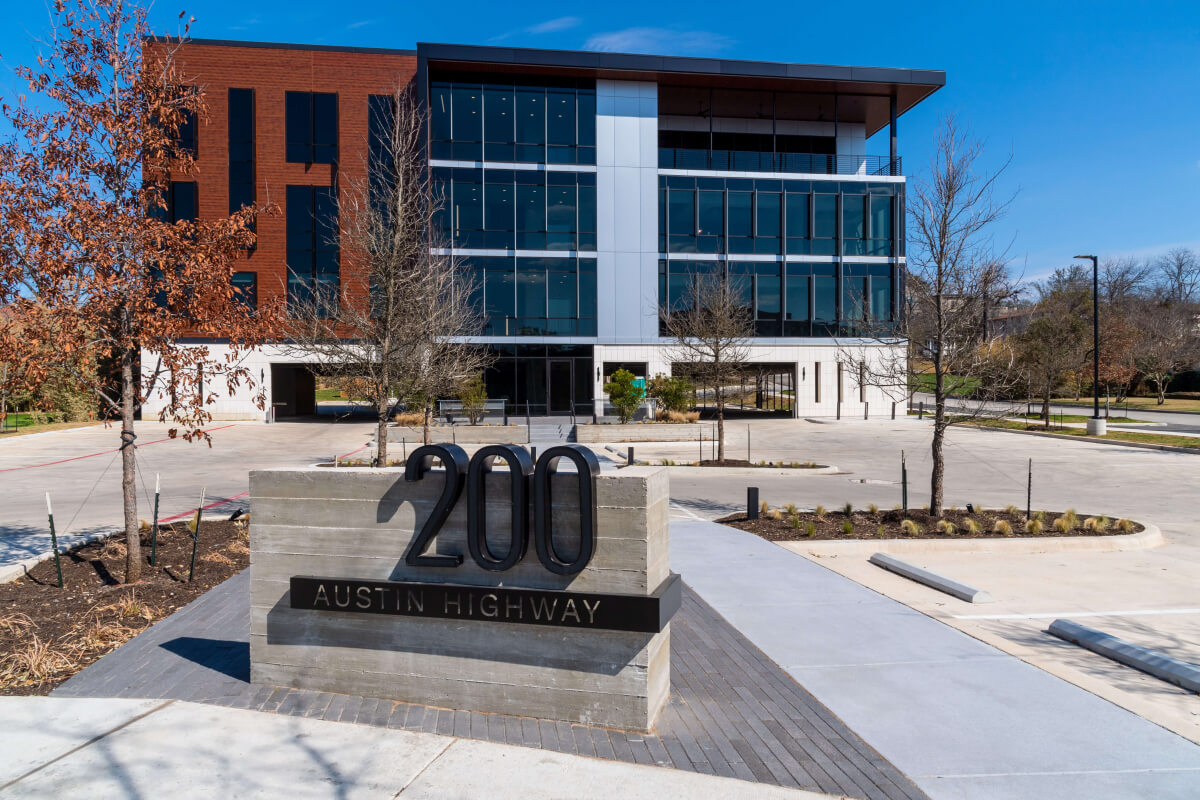 In the City of Alamo Heights, near the intersection of Broadway and Austin Highway, there is a new office building at 200 Austin Highway. Read/listen to the story behind the site and how the building came to be, then watch our interview with the building architecture firm and landscape architect.