Local contemporary artist, Rex Hausmann, recently participated in an international group exhibition at Waterfall Mansion & Gallery in New York City entitled Light House. The show was originally planning to run from February 6, 2021 - March 27, 2021, but was extended until May 29, 2021.
About the Gallery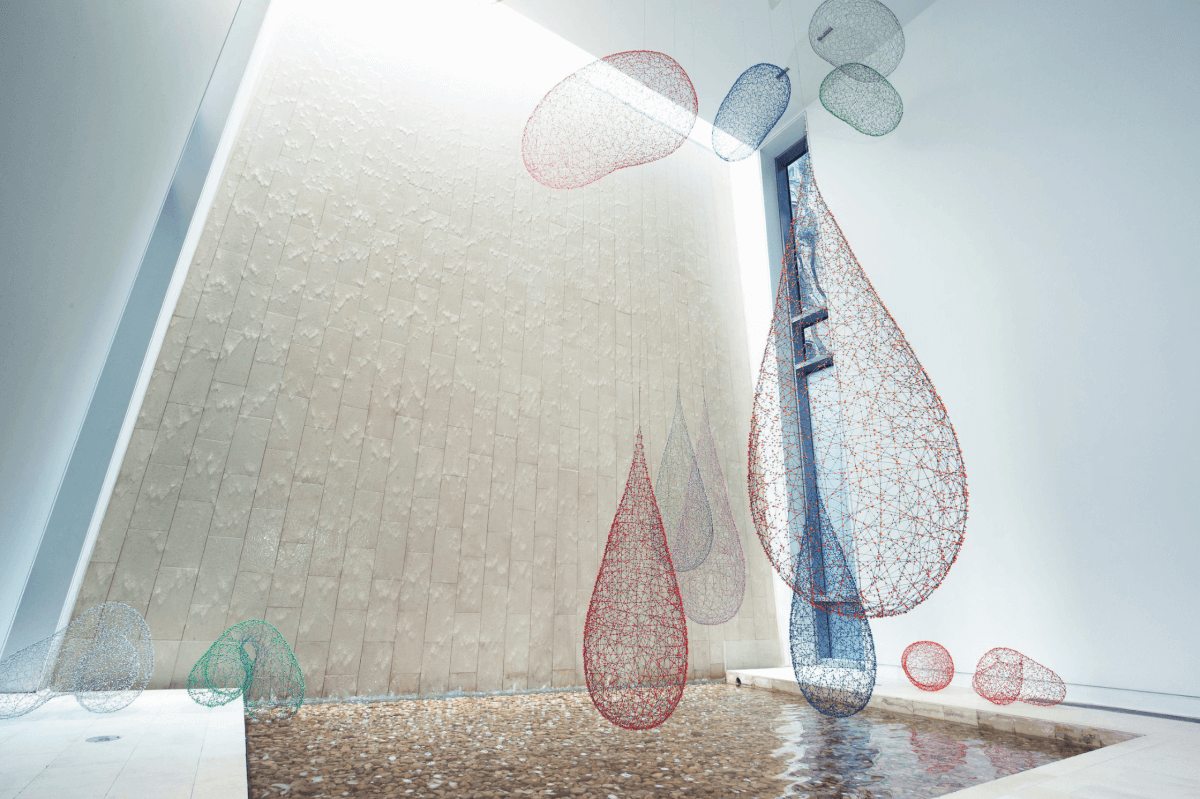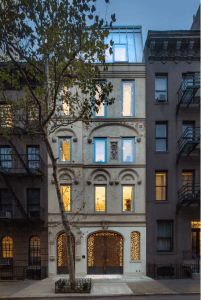 As stated on their website,
"For two generations, the Tillett family artisans and craftsmen have used the carriage house as a residence and studio since the '40s. In honor of the heritage of the property, Kate Shin recreated the facade directly from a painting of the original building. The home was redesigned to be a state-of-the-art modern gallery.
The beloved and welcoming Waterfall Mansion & Gallery launched out of a surprising series of events. Initially, Kate Shin, a real estate private equity investor saw the Upper East Side property as a good investment. Two generations of artisans and craftsmen from the Tillet family had lived and worked there for over 120 years, giving the location a beautiful artistic heritage. Kate worked with world-renowned architect Toshiko Mori who designed a new carriage house from a gut renovation that took over 4 years to complete. What emerged was a beautifully designed 7 level space that married an art gallery with a residence. While she was waiting to sell to the highest bidder Kate curated free exhibitions and special events. These new experiences introduced Kate to the art world and the artist community and soon led her to drop her plans to sell the property and instead launch the Waterfall Gallery."
About the Exhibition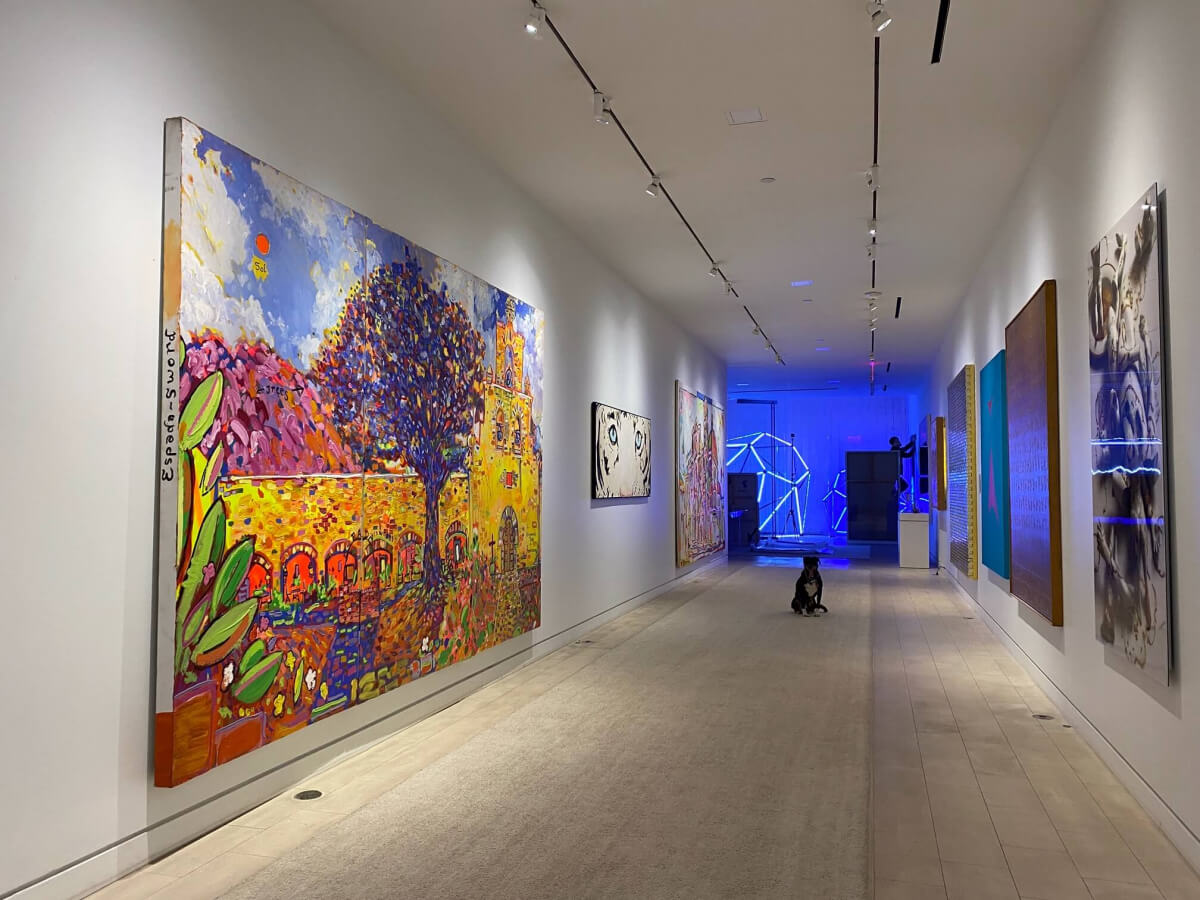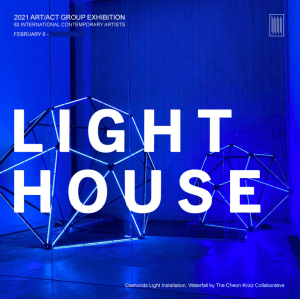 In a press release from the gallery, Waterfall Mansion stated the following about the exhibition:
"During these challenging times, it's our regard for Home, that unlocks and frees us to be at rest. Waterfall is presenting a group exhibition of 63 international contemporary artists - 2021 ART/ACT GROUP EXHIBITION: <LIGHT HOUSE> as we create a home experience filled with a collective Light – where artists and their works are deemed potent, creative, and whole, and enjoy a freedom to explore divinely inspired creativity.
Waterfall stands at the frontline with the Arts, upholding its' true value and authentic practices. ART/ACT exhibition will have a virtual healing music salon in collaboration with KMF (Korea Music Foundation) during the private guided tours."
About the San Antonio Artist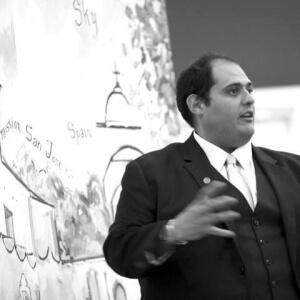 Rex Hausmann is the only international artist from San Antonio participating in the group exhibition. Born and raised in San Antonio, Hausmann attended SACS, UTSA, then was given a full-ride scholarship to the prestigious Savannah College of Art and Design (SCAD) to receive his BFA and MFA. 
He has had several exhibitions in and around San Antonio, one of the most notable being at the McNay. He has traveled back and forth from NYC exhibiting for the past 10 years and has taught for SCAD in France, even organizing a village in France to participate in a group collaborative art project. He loves bringing people together and he has a great affinity for his hometown of San Antonio, where he still takes up residence. He is part owner and Gallery Director at Hausmann Millworks: A Creative Community where a variety of artisans have studios. Throughout the hallways, at "The Mill" (as they affectionately call it) you will often hear him encouraging young new artists with the phrase, "Grow where you're planted."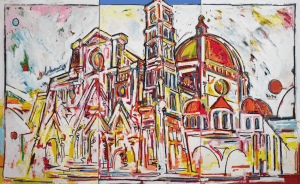 In his work, Hausmann utilizes bold color with a mix of realism and abstraction. His strengths in photo realism highlight his skill while the abstraction proves his ability to play with form, balancing the two in a creative dance. Many of his larger works leave the viewer in awe. He affixes talavera tiles to the surface of many of his works as this represents his home of San Antonio. Each of his works contains deep symbolism with philosophical themes, while others are playful and are food and/or fashion-oriented. Some of his works also tend to place an emphasis on the importance of family.

When we asked about his involvement in this international exhibition Hausmann stated,
"It's kind of like a dream world. When you see the work in the gallery and experience the whole entirety of the show, you'll see. Showing on Park Ave. "my mom's street", as I call it (that's a super funny story) is a real honor. I'm very grateful to be included in such a show. Hold on to your dreams they are hard-earned but hard work pays off. Every step matters. I am personally very content and ready to get back to painting, the show being extended was great news. To artists: If you keep at the daily you'll get where you are going, just trust in yourself your training and in others, pray and work hard. Be nice to everyone and apply yourself the best you can. It all pays off in the long run. Be patient & work hard."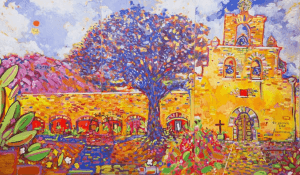 For more on Rex's involvement with the Light House exhibition, watch the video below as he and his friends hand-delivered the paintings to Waterfall Mansion and Gallery earlier this year.