About M!SA
Modern…in San Antonio…where? We are so glad you asked! San Antonio is the seventh-largest city in the United States. Modern design and art are all around us, you just have to know where to look, and you came to the right place! M!SA is dedicated to highlighting the best and brightest of local modern design, art, architecture, places, and events. Tune in now and tune in often to see what this city has to offer. In San Antonio you will see mid-century modern, sometimes combined with cultural and the Texas Hill Country influences, and there you have it! ViVA M!SA!
JOIN THE M!SA COMMUNITY!
Become a M!SA Patron!  Be the first to gain direct access to our content + exclusive perks!  Be a part of us making a difference in SA by joining us on Patreon for our M!SA21 Campaign!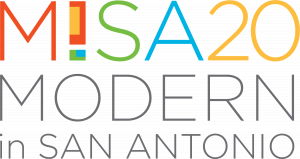 Leadership