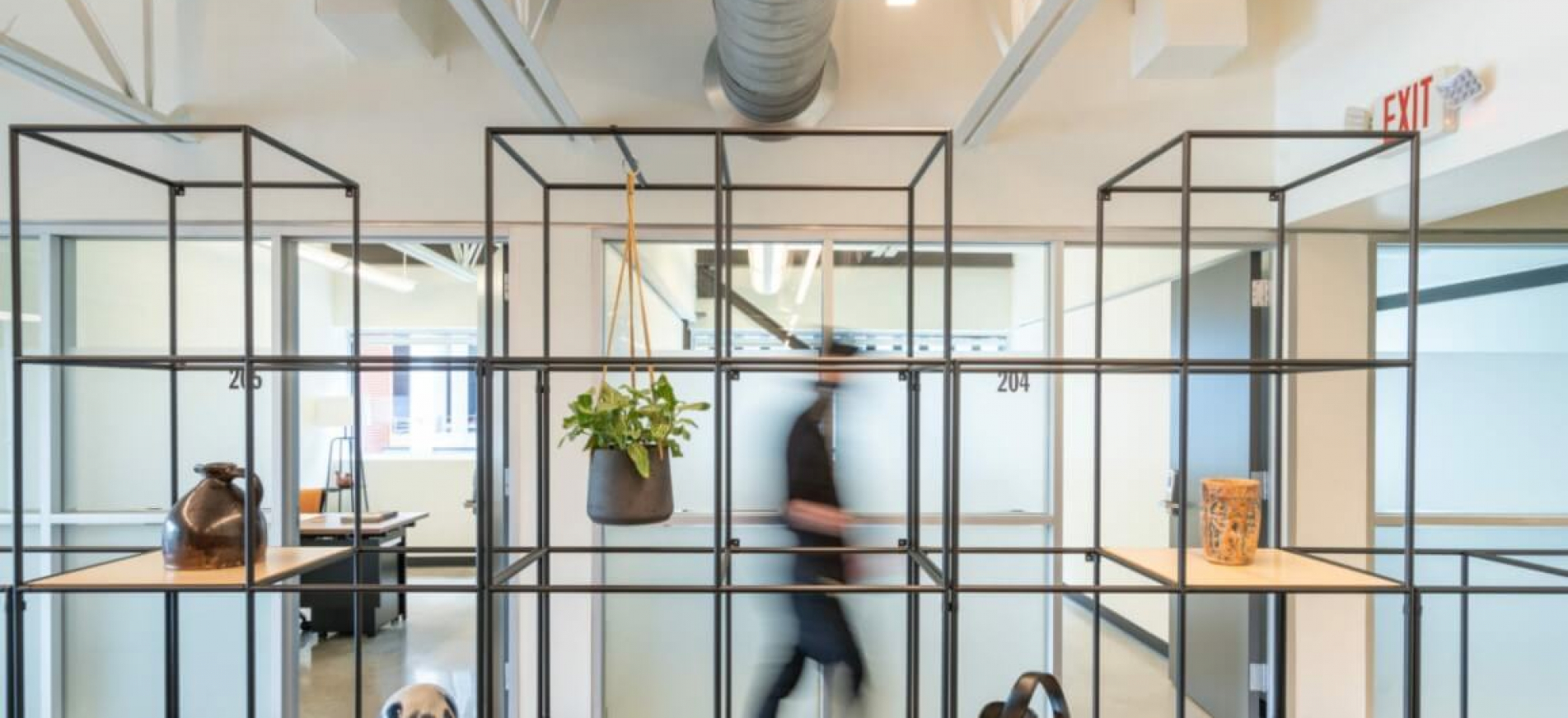 Designing a Sense of Place: Pearl CoWork
October 20, 2021 at 8:24pm
[Sponsored] Anyone who has experienced the Pearl campus in San Antonio has experienced the importance of creating a sense of place through good design. The importance of history, adaptive reuse, and sustainability remain at the forefront of this significant development for San Antonio. Those characteristics contribute to the definition of good architecture and interior design; as a professional within this community, I believe we all have an obligation to this responsibility and focus. The Pearl and their partners do it better than anyone else.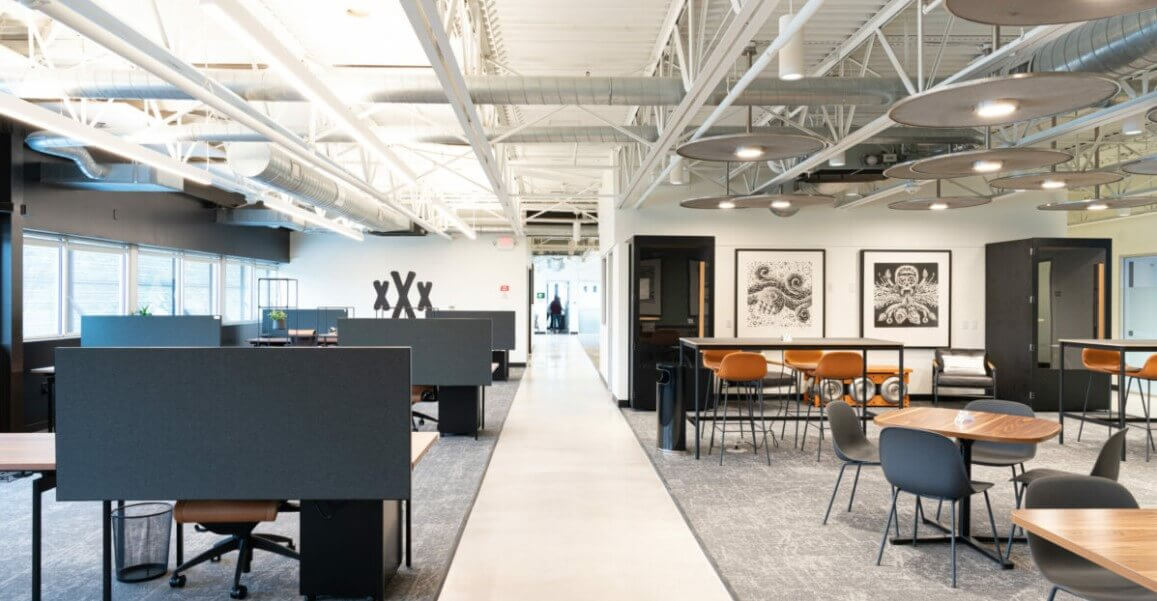 GSC Architects was approached in 2020 and asked to become a member of the Pearl Operations Team. In a time where uncertainty ran rapid and the unknown continued to influence design, the team at the Pearl held strong to their core values and remained a leader in innovation and community focus. Their request was for us to join their team in the creation of what would later be called, Pearl CoWork.  A push towards fostering a sense of community when all of us were unsure of how the landscape of the working environment would look in the future. 
With confidence, GSC served the Pearl Operation Team as a resource and partner. An experience that fostered friendship and true collaboration, they remained an integral component to every stage of development. Our objective was a place that appeared to have grown naturally out of the historical bones of the Full Goods Building, a building that in history served as a bottling manufacturing and packaging plant under the Pearl beer brand.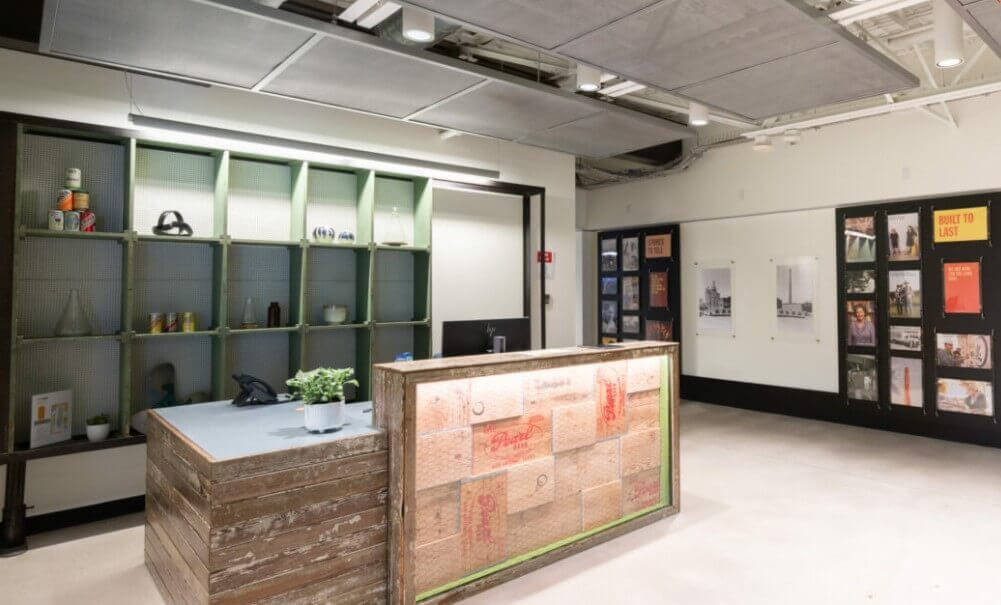 With the creation of a design narrative, our intent was on fostering a connection of a diverse and vibrant work community through a series of connected spaces that energized functionality and timelessness. We embraced the industrial bones of the building and incorporated them into the creation of an aspirational and approachable space.  The concrete and raw metal remain honest and embody a raw potential, grit, and strength that served as a foundation in creating an environment that feels organic.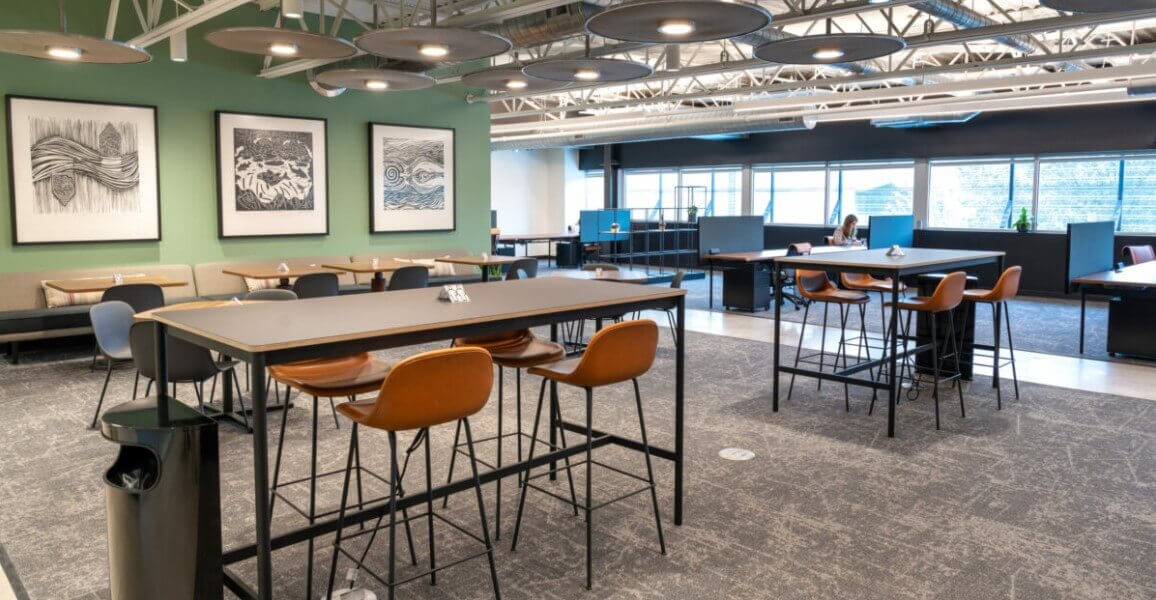 For us, that was the easy part.  Our true challenge was in creating an environment that people felt comfortable in post-pandemic. A challenge none of us had faced before, but as professional problem solvers was tackled head-on. An essential part of a co-working space is the ability to socialize with other members, to gather and collaborate ideas, and to perpetuate an energy that becomes contagious. To create a sense of community, we created The Plaza.  A central space that allowed everyone to come together, but only in a way that felt protected and safe.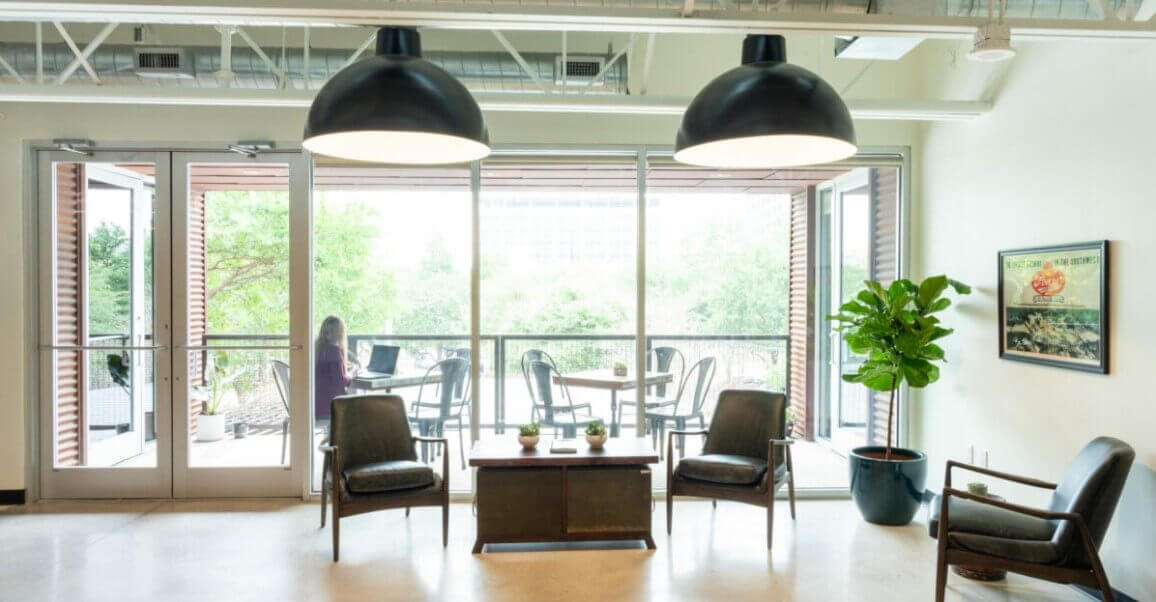 In doing so, we focused on maximizing air circulation; we allowed for social distancing through the spacing of furniture; we grouped furniture in ways that forced the size of a conversation, and we did so without sacrificing a sense of place.  That sense of place was reinforced using local artists; a blend of new and old furniture pieces, color palettes and accessories; lighting levels that offered flexibility and an openness that controlled circulation and contact; and by highlighting the existing architecture as a formidable backdrop.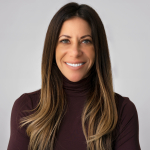 I firmly believe that our consultants, those that work alongside us, as additions to our team have just as strong of an impact on a project as we do.  That we reflect each other's integrity and success. We at GSC Architects carefully align ourselves with those who practice the same level of service that we pride ourselves on. The one that always stands out to me is SKG.  SKG is a furniture dealer located in Austin and San Antonio, but for our San Antonio projects, we have the distinct privilege of working with Mary Hunt and Erin Bazeley.  
Mary is an evangelist for the solutions and capabilities SKG offers. She sees every potential project from the clients' perspective and dedicates herself to providing options that demonstrate and accentuate what makes that business unique. Mary can crystallize the client's vision and harnesses SKG's vast resources to make that vision a reality so the customer shines. She has an easy way with people that ultimately leads to a lifelong bond. Mary never forgets a connection and every conversation makes the participant feel like they are the most important person in the room.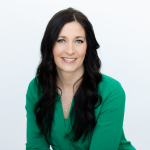 Erin is driven to provide results exceeding her clients' wildest expectations. It's something she takes personally. For Erin, it's never "just business." It's much more than a job. Erin performs as an extension of her client, working to achieve their goals; striving to provide exceptional outcomes. She starts with a detailed understanding of her clients' organization to offer solutions that will effectively address the issue they are truly trying to solve for. She brings her clients' vision to fruition leveraging all the tools at her disposal. Erin says SKG is the only place with the reach that allows her to impact as many lives as she does.
Both bringing a higher than always expect a level of service, they were the perfect partner in meeting the expectations of our client, the Pearl Operations Team.  Our client felt heard, all boundaries were respected, and communication was at its highest.  With a budget in hand, SKG responded with a collection of furniture pieces that included a combination of Knoll, Allermuir, Spacestor, Muuto, 9 to 5, Fourhands, and OFS that perfectly met our desired function, aesthetic, and uncompromising quality.  By the second meeting, we had met all expectations, providing delivery on schedule and within budget without concession. SKG is a true reflection of what our industry can and should bring to our clients and we find ourselves fortunate to call them an extended member of our team.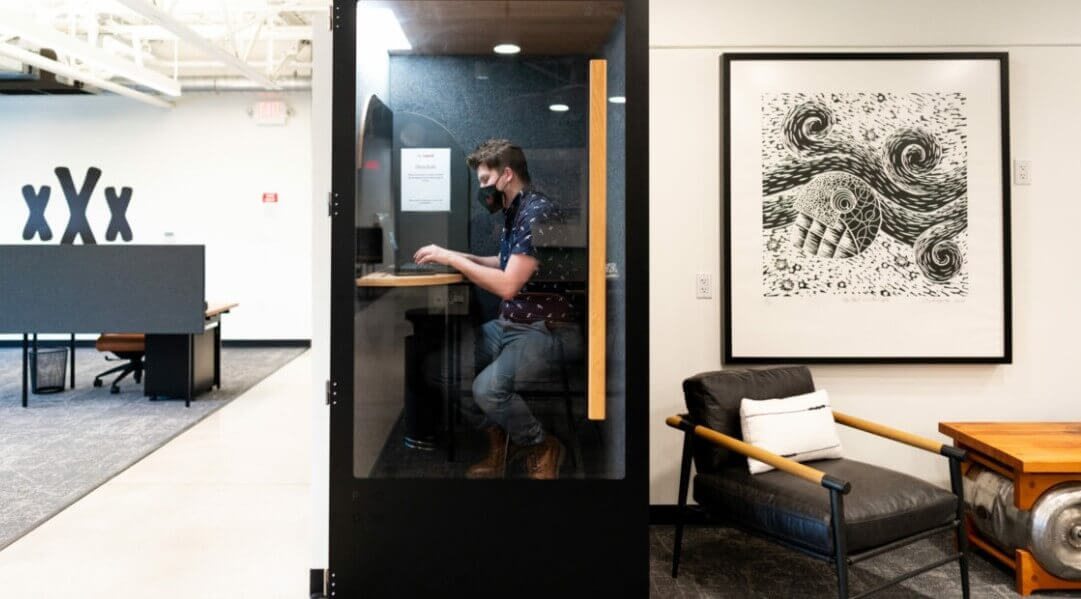 As a result, we have a built environment that is mindful of each member's wellbeing.  Pearl CoWork balances the need for human connectivity with options that include private offices, open offices with private desks, a gourmet coffee café, a plaza that ranges from phone booths to bar tops to lounge chairs, and conference and wellness rooms.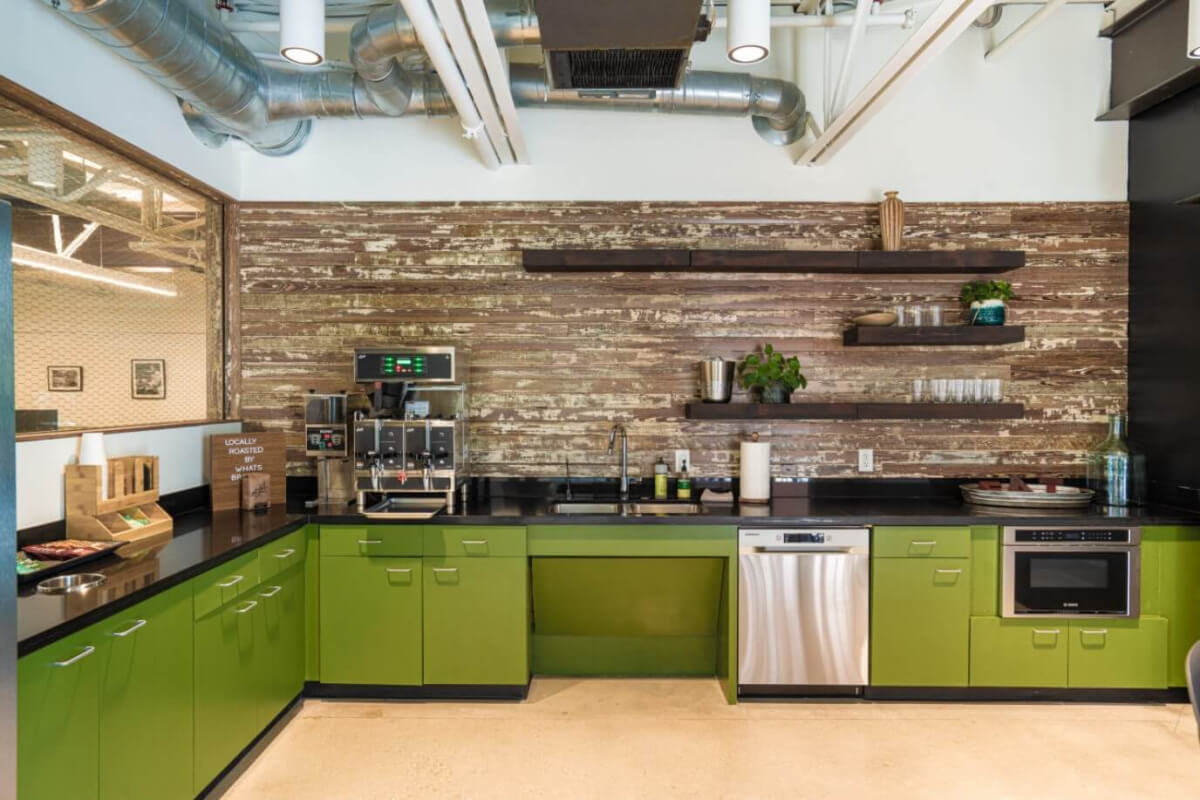 The Pearl's pioneering spirit continues to attract culture makers who value a sense of community and experimentality over materiality, a graceful balance between elevated design and true comfort. 
---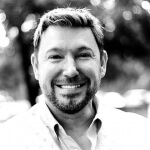 Steven Burch, RID, NCIDQ, IIDA is a contributing writer for Modern in San Antonio.