San Antonio-based artist, Wendy Bowman Butler, started her career in New York City as a photographer and painting apprentice for the artist, Sarah Morris. Traveling the world with Morris, Bowman photographed the artist with her work while working as a full time painting assistant in Morris's studio.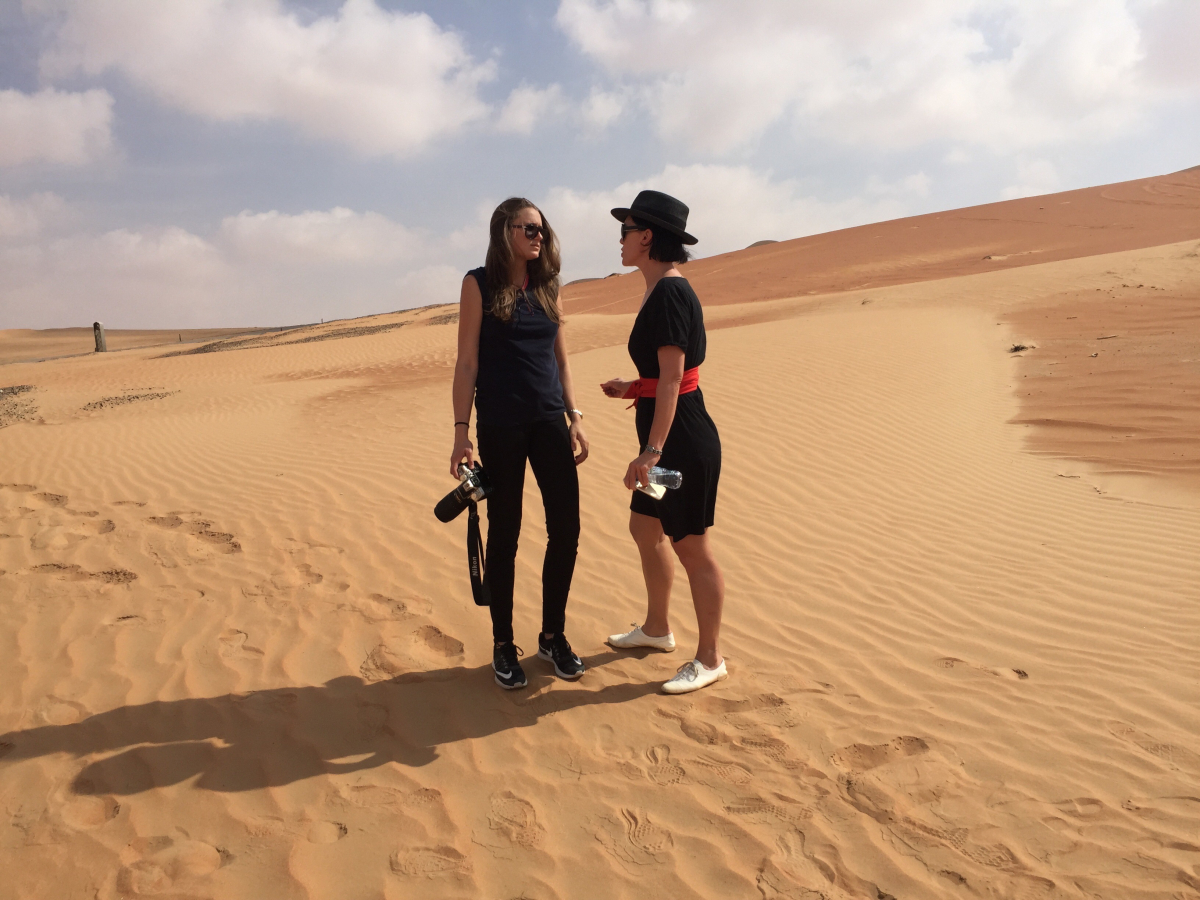 Bowman now has a studio at Mercury Project located in Southtown. We sat down with her to talk about her work and what she has on the horizon.
A Conversation with Wendy Bowman Butler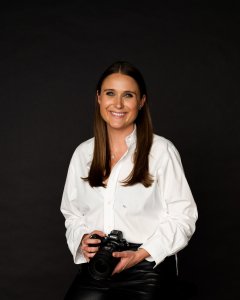 MiSA: Where are you from and where did you go to school?
WBB: I grew up in central San Antonio and I attended Texas Christian University with a semester at Universidad Pablo de Olavide in Seville, Spain. I also attended the continuing education program for Graphic and Digital Design at Parsons / The New School in Manhattan.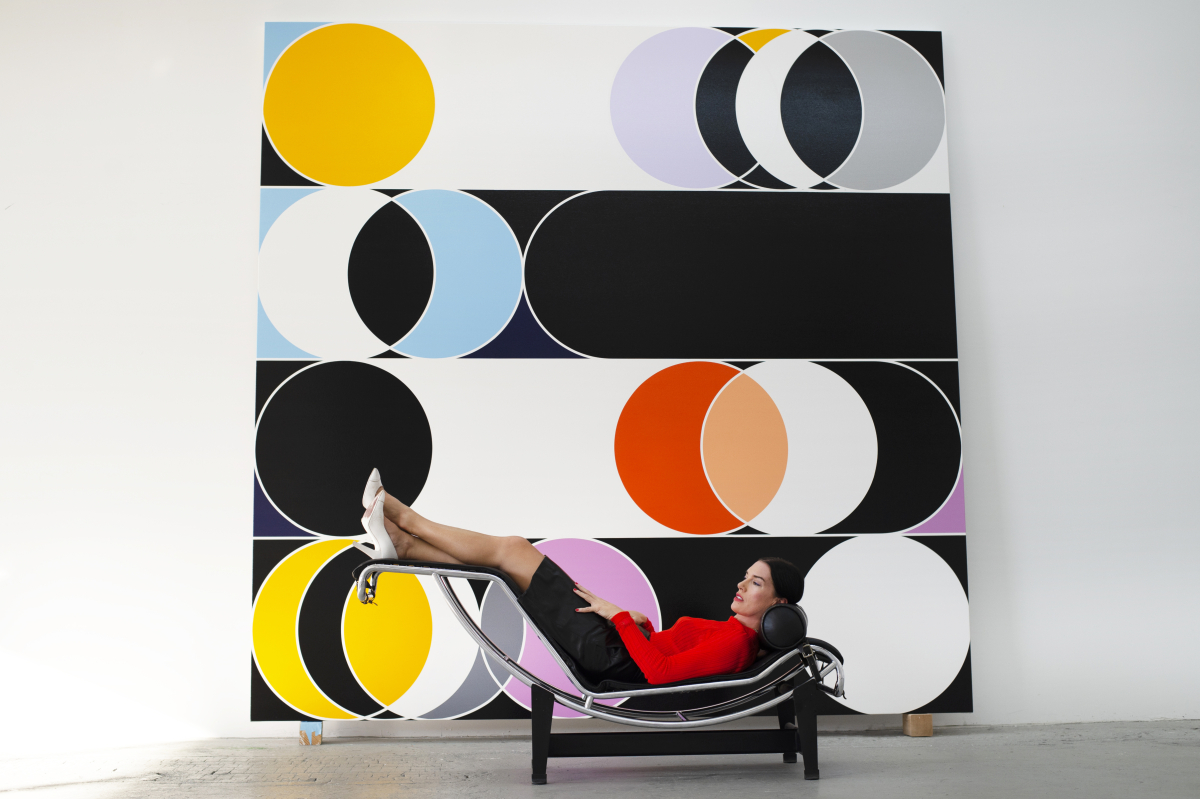 MiSA: Was there a catalyst that marked your decision to pursue a creative career or did you always know?
WBB: I moved to New York City 2 weeks after I graduated from TCU in May of 2010 and landed a job assisting artist Sarah Morris in her NYC studio. I worked with her for the next 8 years as a painter and a photographer. I traveled with her internationally to places including Abu Dhabi, China, and Europe as a production photographer on her films and to document her exhibitions across the world. Working for Sarah was the most pivotal moment for my career. She taught me everything I know about navigating the art world and the dedication, hard work, and grit it takes to become successful. She is an incredible mentor and remains a great friend. Moving to New York and working for Sarah were definitely catalysts to pursuing my own career.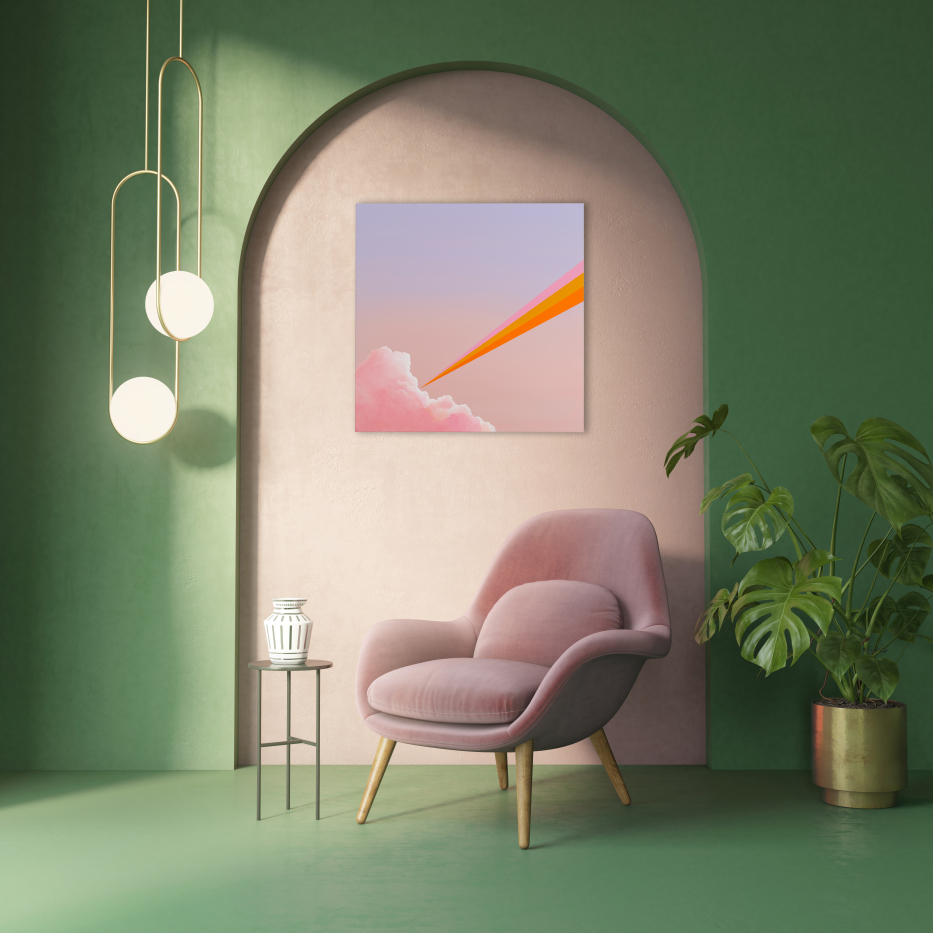 MiSA: You have a new exhibition coming up at AnArte Gallery. Can you tell us more about it?
WBB: In my Cloud painting series, I am blending figurative and graphic techniques to represent the intersection of the biological and technological worlds. Through color and line, I want these paintings to connect consciousness to machine, and reality to imagination. I want to illustrate the dichotomy of the shared human experience and the inherent isolation of the digital age.
MiSA: What are some noticeable characteristics and themes that you like to keep consistent throughout your work?
WBB: I am always blending the natural and the artificial across all of my mediums. There is a consistent use of hard lines, color, and isolated subject matter. I am attracted to contrast—whether that be subjective or literal. I enjoy fusing organic reality with synthetic reality.
MiSA: Tell us about your interview series entitled "In The Studio".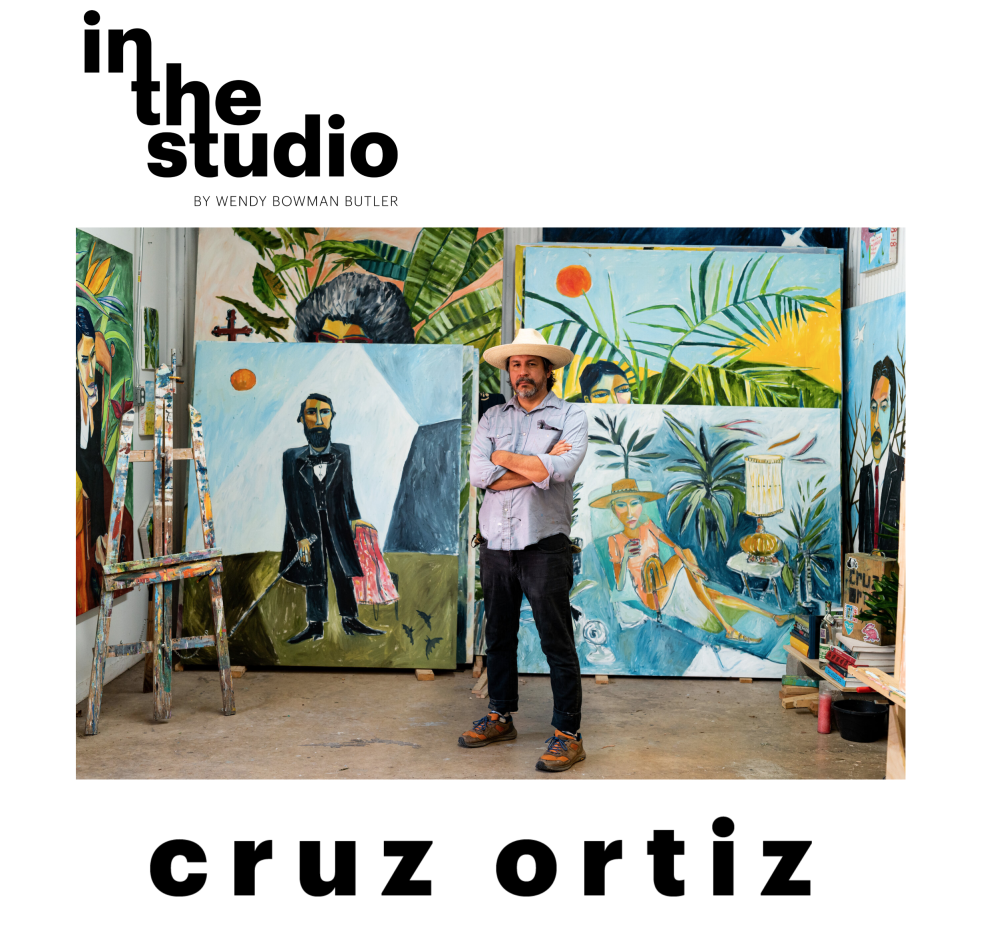 WBB: "In The Studio" is a series of photographs and conversations with artists from the point of view of being an artist myself. When I started my "In The Studio" project I was looking for a way to combine my degree in English, and my passion for writing and photography with my experience documenting artists. My hope for this project is that the readers and viewers are able to connect with the artists I feature, explore their spaces, share in their processes, and perhaps be empowered to embark or continue on their own creative journeys. I ultimately would like to exhibit these portraits all together and publish this as a book.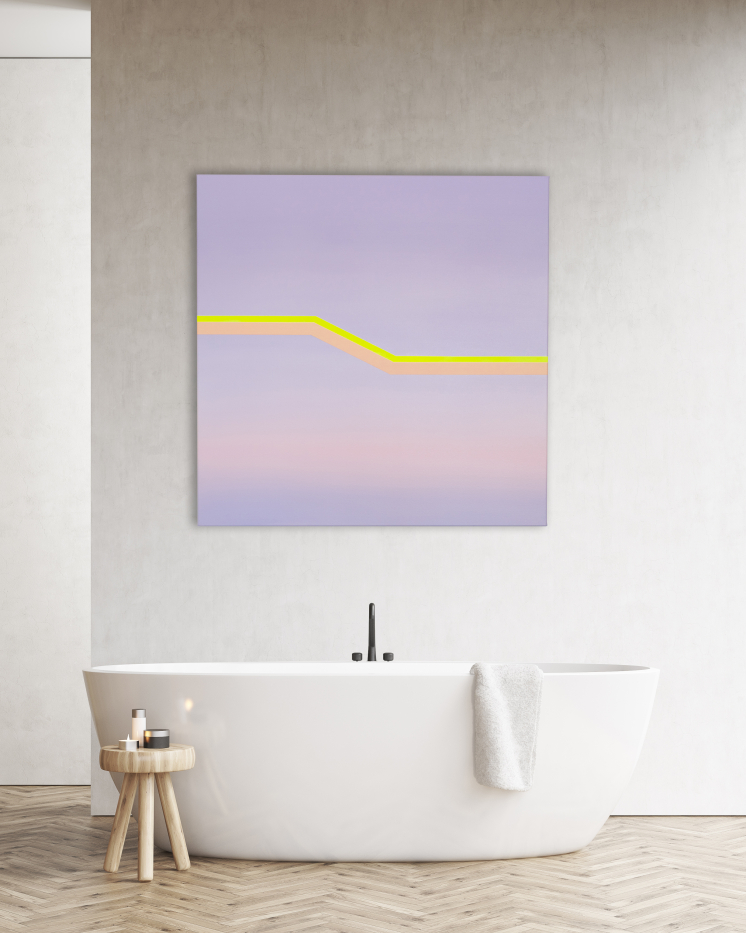 MiSA: What projects do you have coming in the near future?
WBB: I will continue painting and focusing on my 'In The Studio' project, as well as other photography projects for both myself and my clients.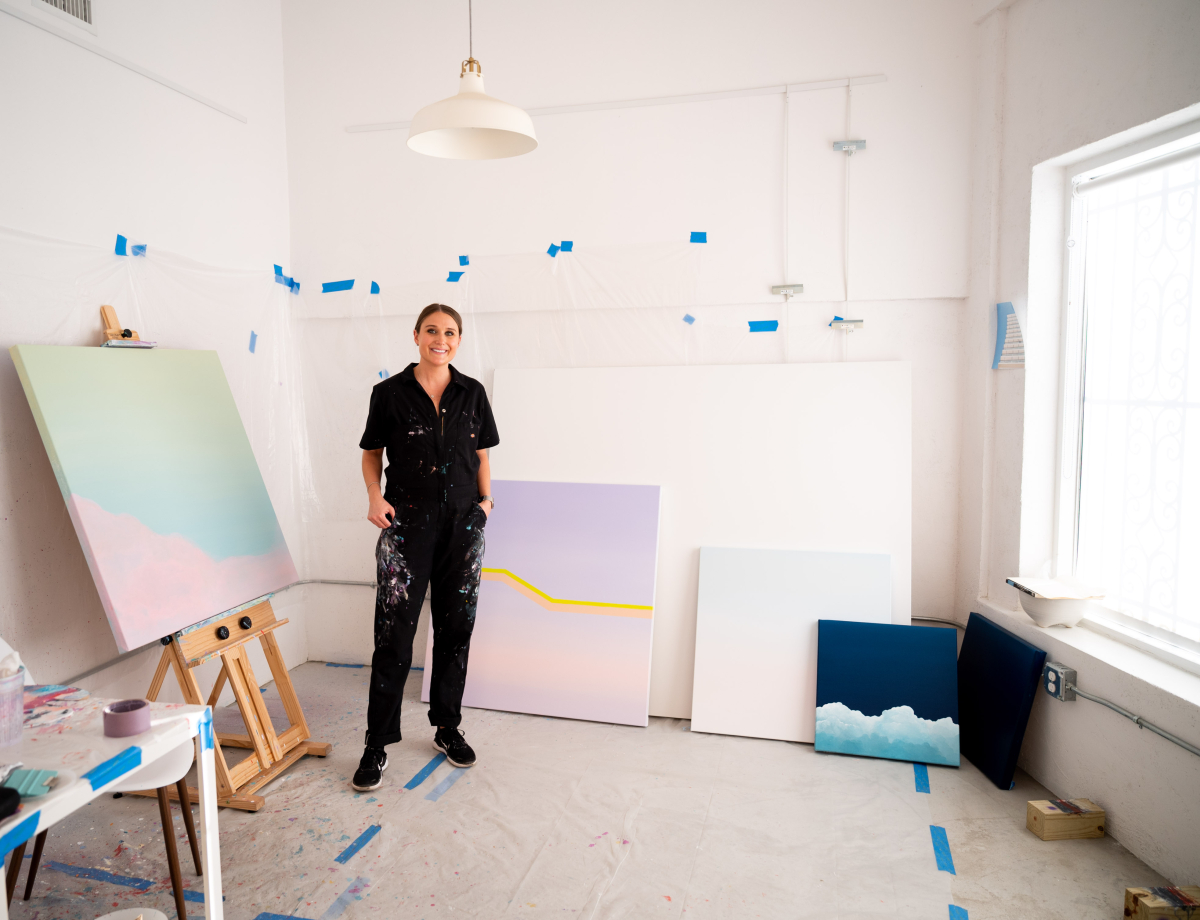 MiSA: What would your advice be for any new artists starting out?
WBB: I was once told the quote: "opportunity is the intersection of luck and preparedness", and I think the most important part of being prepared is the discipline of showing up for yourself every day, even (and perhaps especially) when you don't want to. Treat your commitments with yourself and your work as if they are appointments with someone else. I still work on that every day. Something important to remember is that every single person on earth is always figuring things out as they proceed through life and it is important to trust the process.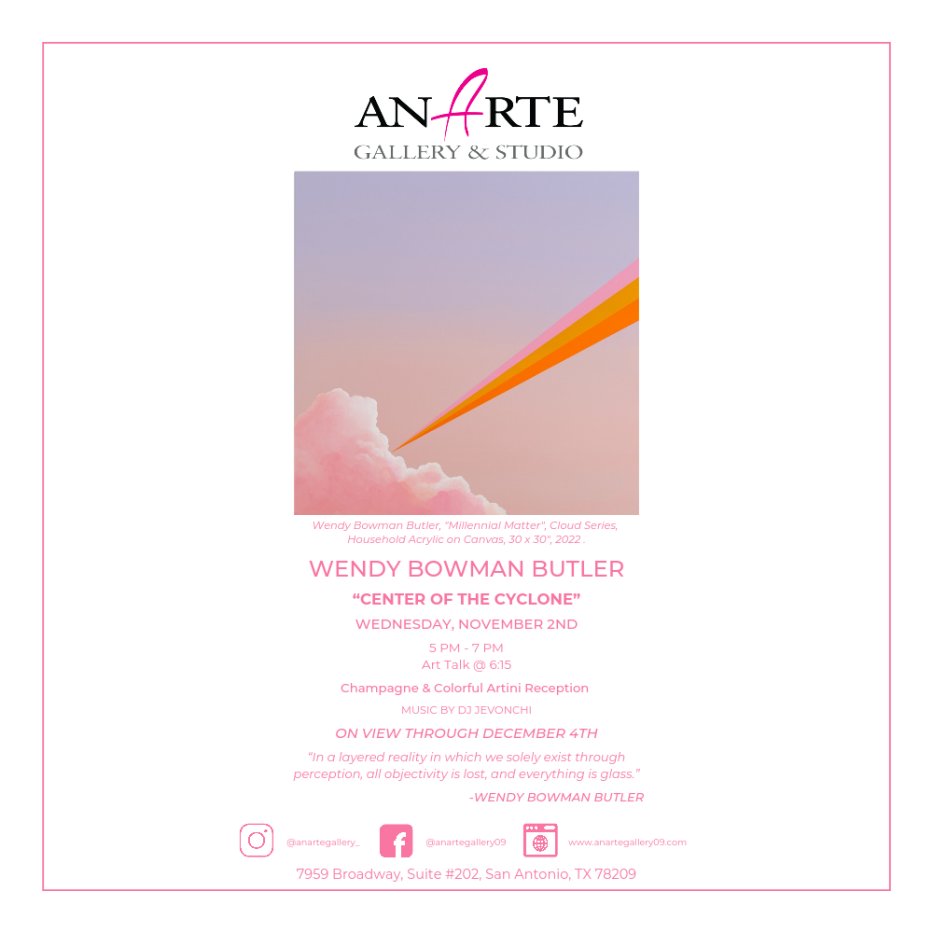 We recommend seeing Wendy Bowman Butler's work in person at her exhibition entitled, Center of the Cyclone, at AnArte Gallery from November 2 - December 4, 2022.
Learn more about Bowman's work on her Instagram page and website.