Ten years ago the local painter, Rex Hausmann, had a solo exhibition in New York City and dreamed of one day bringing San Antonio artists back with him to have a group show. On June 1, 2019, this dream became a reality with an exhibition entitled Collective Consciousness.  Individual artists based in San Antonio — some of whom work out of the studios at Hausmann Millworks: A Creative Community  — submitted pieces that would represent San Antonio art.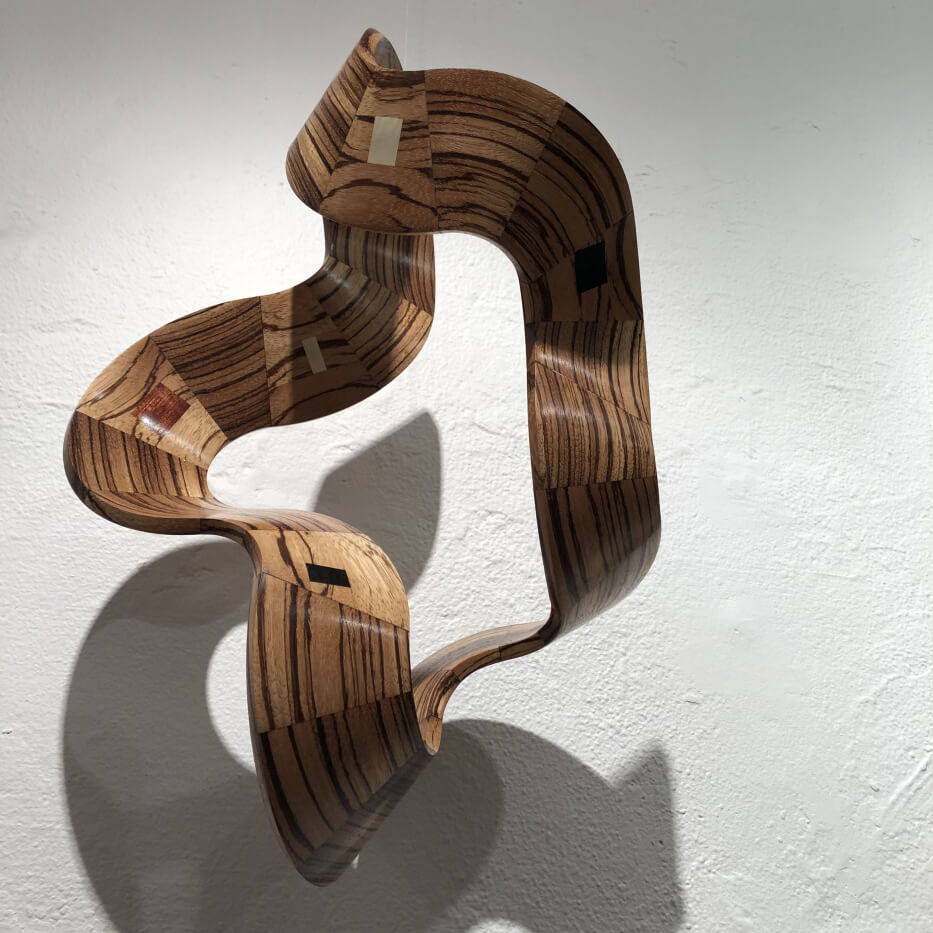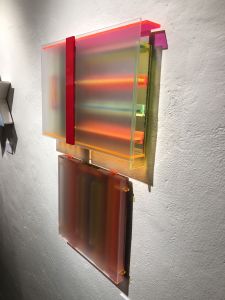 When asked about how the exhibition came to be, Rex stated, "The show took years to put together, a lot of conversations, a lot of daily commitment, day in day out. Lots of discussions and coffees and lunches and speaking engagements, a year worth, and in some ways three and ten years.  In the end, something magical happened.  Everyone felt honored, everyone enjoyed themselves."
The exhibition title, Collective Consciousness, came from the thought that San Antonio artists collectively come together to create something, as Rex Hausmann describes as, "100% good".  In San Antonio fashion, many family members made the trip to New York to support the artists as well. 
When they were presenting the idea of Collective Consciousness to the New York gallery owners and curator, they found the concept appealing due to the fact that all of the artists tended to know each other and work together, thereby being unique to the art world in general. The pieces in the exhibition included a wide range from abstract to impressionist paintings, contemporary sculptures to textiles, and photography to metalwork.
The first official exhibition for Collective Consciousness was in San Antonio at Credit Human in Southtown during Contemporary Art Month in March.  Once it was taken down, each artist then packed up their piece and shipped it to New York. The group show in New York City will take place from June 1st - 22nd, 2019 at The All Things Project.  The exhibition will then come back home and be installed in the gallery at Hausmann Millworks: A Creative Community.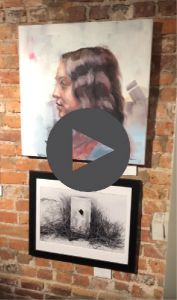 If you ask those that surround Rex Hausmann what they think about him, the answers follow a similar pattern.  They say he is a giving person and creates opportunities that encourage the success of other artists. Even many of the "solo shows" that he has had during his career — such as his artist-in-residence exhibition entitled Stations at The Sheen Center happening simultaneously with Collective Consciousness — were not completely "solo" as he tends to invite other artists and family members to collaborate. Rex mentored the newer artists of the group exhibition to use the opportunity to expand their reach, so many took the initiative by participating in other events in New York as well. 
The artists participating in Collective Consciousness are as follows:
Caroline Adam,  David Almaguer,  Connor Amen,  David Bernstein,  Tim Blonkvist,  Victoria Campbell,  Michelle Carollo, Stef Cmielewski, Jon Cowan,  Jennifer Crowder,  Adrien De La Cruz, John De Leon, Giselle Diaz,  Julene Franki,  Adria Garza,  Gene Hausmann, Renee Hausmann, Rex Hausmann, Katie Holland,  Nozomi Rose Kato,  Monique Leahy,  Don Lisy,  Kelly Lockwood,  Paul Martin,  Scott Mogey,  Rosita Maldonado,  Sarah Palmer,  Kevin Peckham,  Jeanne Philippus,  Kristen Phipps,  Denise Pintor-Homer,  Dr. Ricardo Romo,  Monica Saldana,  Larry Shanks,  Symone Sweet,  Pamela Taylor,  Louis Vega Treviño,  Matthew Tumlinson,  Adam Tyson,  Samuel van der Swaagh,  Carla Veliz,  Darin & Shannon White,  Marc Wiegand,  and Gary Williamson.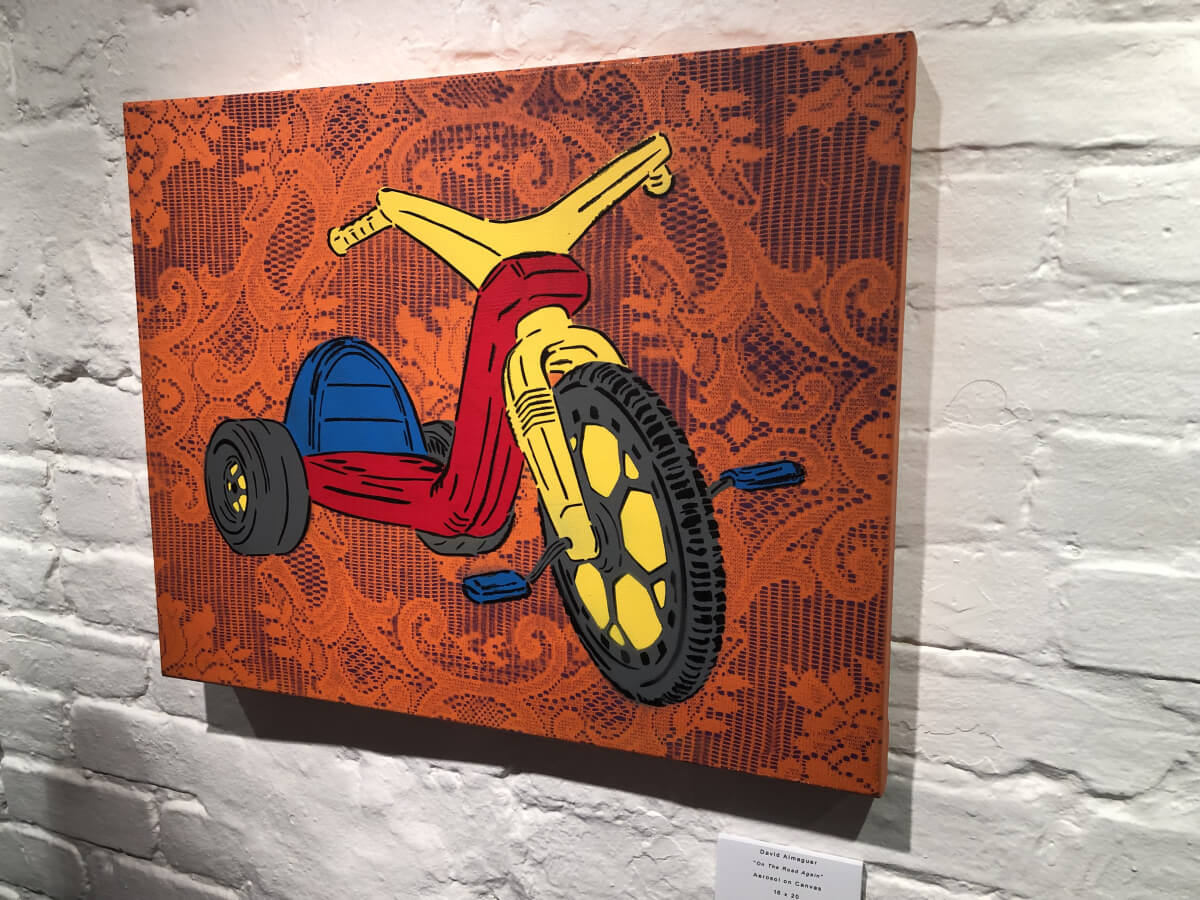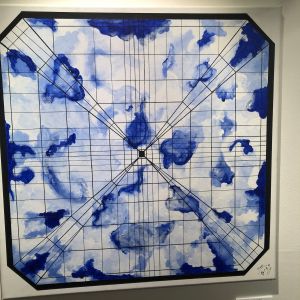 "The whole project is an act of consciousness. The whole project was nothing but good. Spiritually speaking, Phil. 2: 1 - 4 says it all.  At its heart, it's about service and doing something because you can, and you should, and you have permission too.  All of those things are important.  Permission, access, community, vision, growth.  Like gardening, grow where you are planted." - Rex Hausmann
Special thanks to the studios at Hausmann Millworks, The Sheen Center for Thought and Culture, The All Things Project (curated by Adam Tyson and Nozomi Rose Kato), Love.Marketing, and Credit Human South Town.