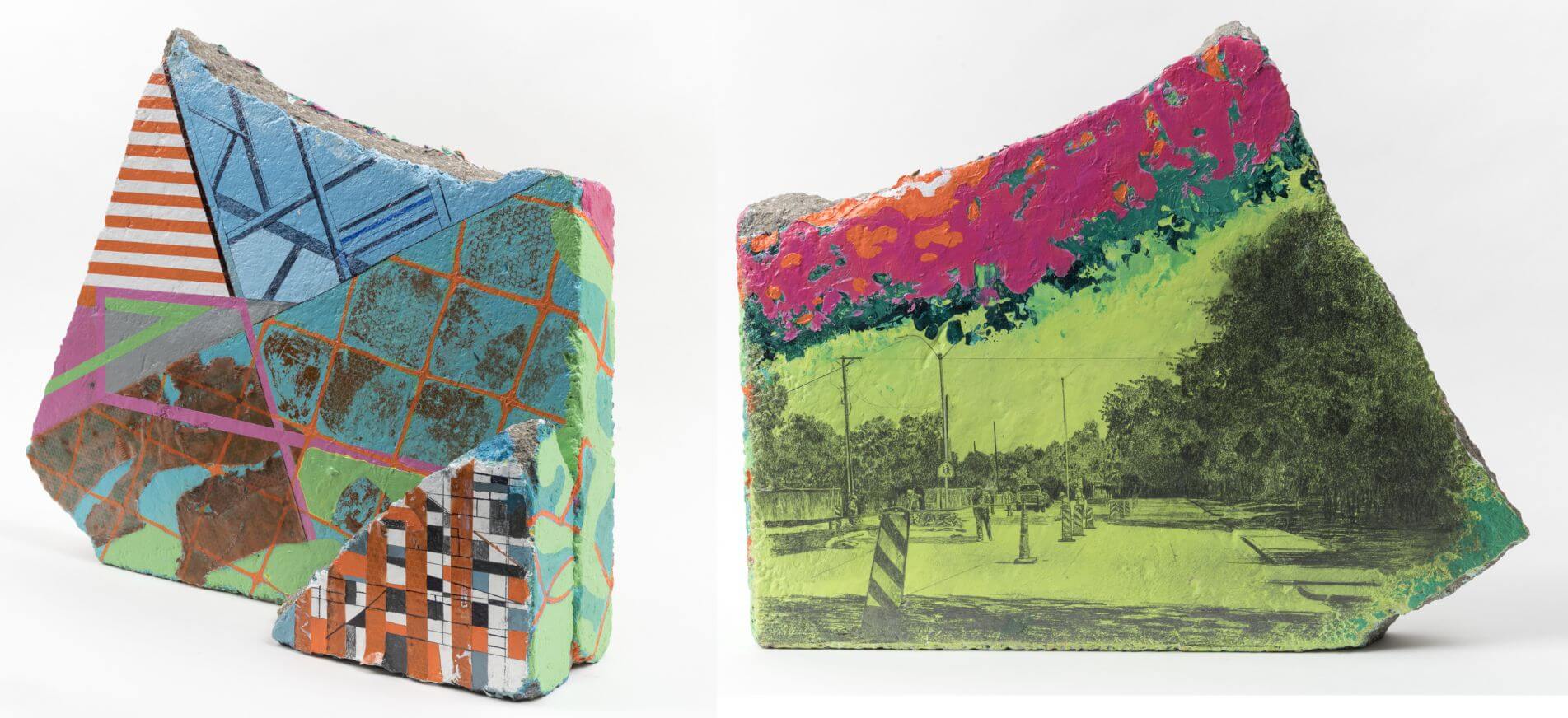 Raul Gonzalez: Local Artist Inspired by Work, Region, and Family
September 17, 2018 at 5:57pm
Raul Gonzalez is a well-known visual artist that resides here in San Antonio. Originally from Houston, Raul has been living and working in San Antonio for 6 years. He attended the University of Texas at San Antonio and attained a graduate degree in 2014 focusing on painting, printmaking, new media, and performance. You may have seen his work on display if you have recently been to Mexic-Arte Museum in Austin, grayDUCK Gallery in Austin, Forum 6 Contemporary and The Union in Houston, and the Blue Star Contemporary and McNay here in San Antonio.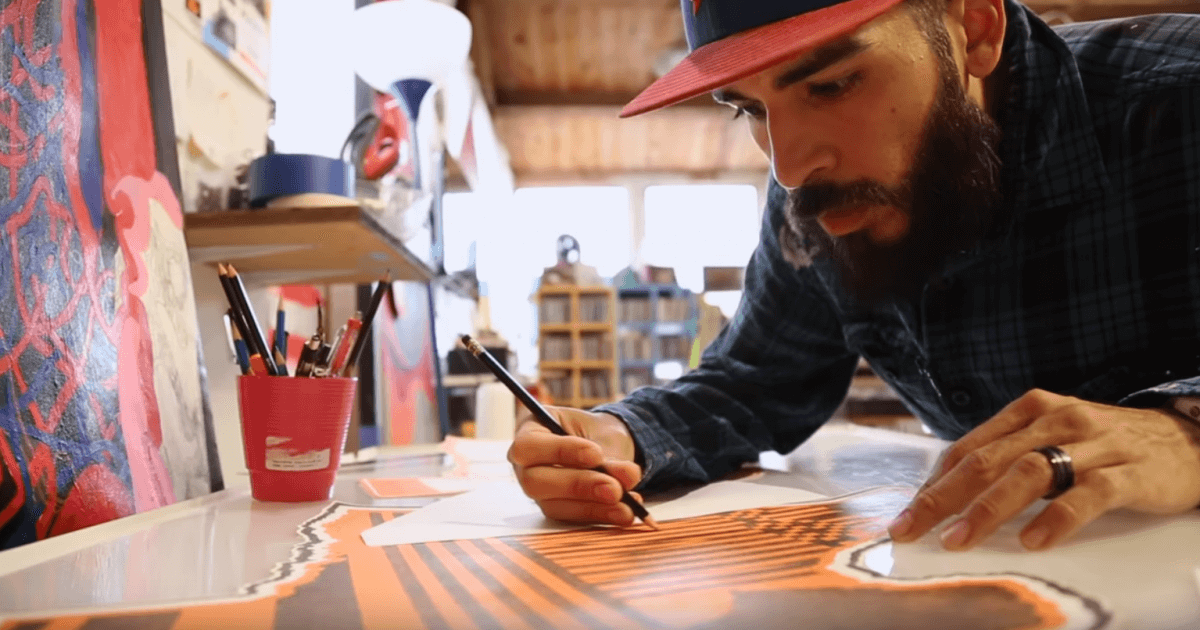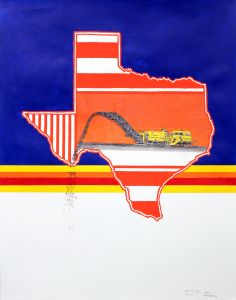 Some of the subjects that he likes to approach in his work are that of gender role stereotypes, the value of family, and work/labor. Gonzalez's Dad worked in the construction industry and his first job was working side-by-side with his dad on a project in San Antonio off of Northwest Military. During that time he was surrounded by the sights, sounds, and materials that would later inspire his artwork as he has a deep admiration and respect for those who labor to make our cities a better place. You can see this represented in his work as he uses discarded concrete pieces as a canvas. In his work, you will often find construction tape as a recurring theme represented as orange and white lines. Raul derives great pleasure from connecting with his audience and responding to their reaction to his work. With several of his orange and white pieces, he began to receive comments that they nostalgically reminded viewers of the iconic regional fast-food brand Whataburger. This inspired him, and he listened to his audience by creating pieces that were also Whataburger inspired.
Gonzalez is a stay-at-home parent during the day and artist by night. Some of the imagery that you will see him creating is that of a devoted dad interacting day-to-day with his two little girls. These pieces, in particular, are atypical within the art landscape and are a refreshing visual commentary on gender role stereotypes.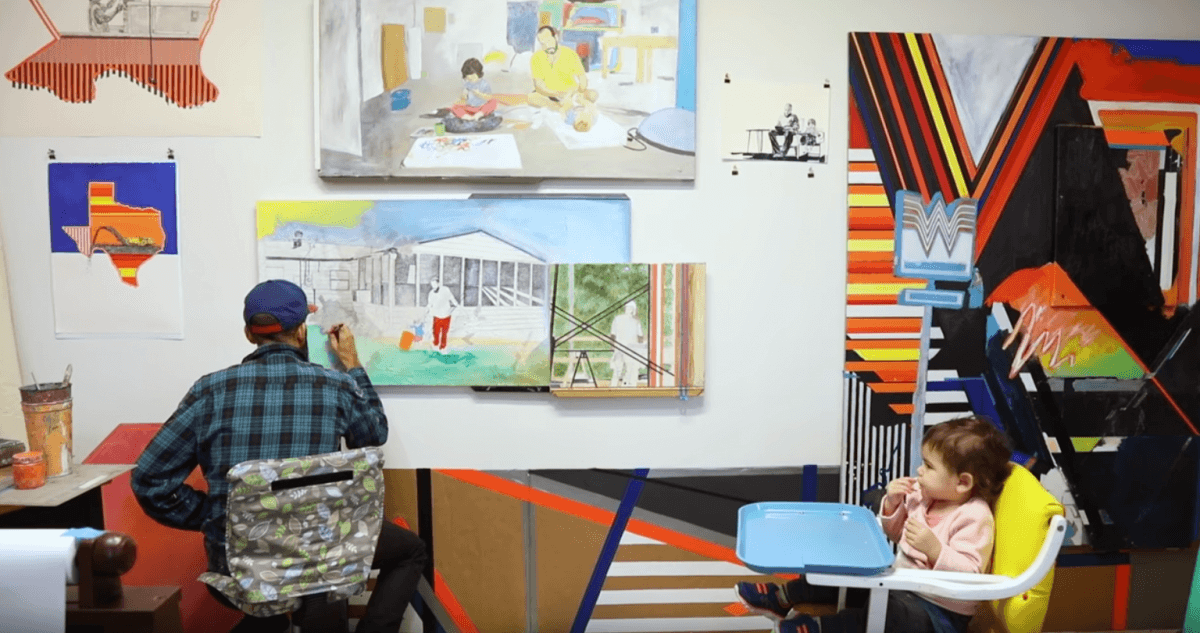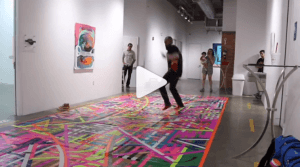 One thing that sets this artist apart is the performance element that he brings to his work. Not only is he skilled at drawing and painting but he performs with his art as a part of the experience. One of his pieces entitled "Interwoven Landscape" is a duct tape dance floor where he performs to 90's club music while wearing various construction-worker pieces. He also encourages the viewer to participate in the nostalgia by dancing and interacting with his work too.
One of the latest projects he has been planning is a performance during Contemporary Art Month in March 2019 where he will dance from Blue Star to Artpace. He will have work on display in both galleries and wanted to tie both exhibitions together with an additional performance. It will surely draw the community's eye and will help to make them more aware of Contemporary Art Month which takes place annually in San Antonio.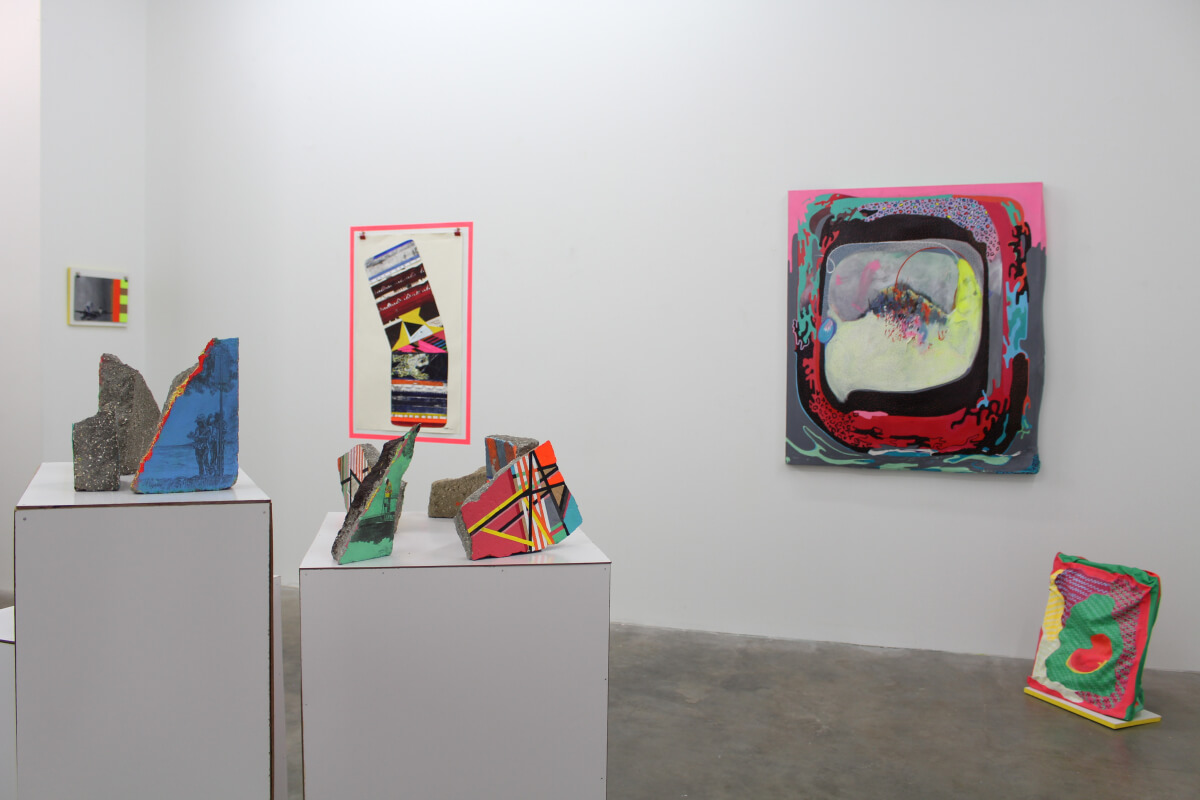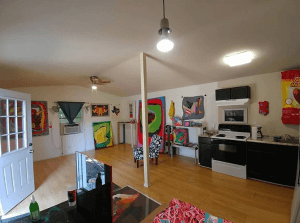 Raul has been very supportive of his fellow arts community by teaching classes on how to monetize one's art business. He also is working on an Airbnb located on his property, called Werk House SA, that will house both visitors to San Antonio and/or artists that are temporarily in town. It is perfectly located near downtown amenities and is close to the Museum Reach. Werk House SA is a living/gallery space that will showcase his work, but he also plans to have a rotation of artists that will have their work up in the space as well. To inquire about when Werk House SA will be available for booking, email him at WerkHouseSA@gmail.com.
You can follow Raul Gonzalez on social media on Instagram at @werkin_artistraulgonzalez and on LinkedIn. You can also follow his Airbnb at @werkhousesa.  Don't miss his latest exhibitions coming up at the following locations:
October 13, 2018 | Chalk It Up | Artpace
November 9, 2018 | ARTBASH | Art Alliance Austin | Native Hostel