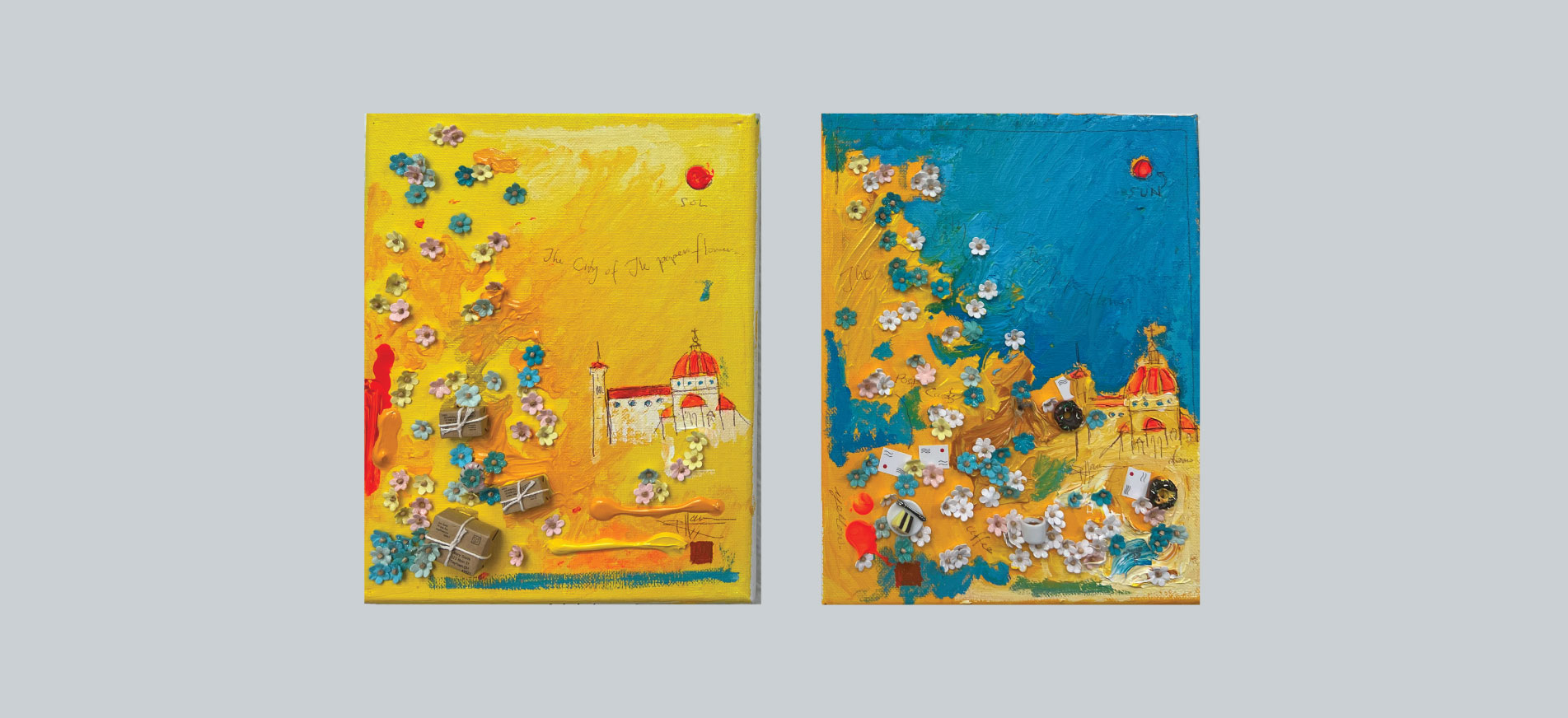 Rex Hausmann is an international contemporary artist that was born and raised in San Antonio. He is represented in galleries in both Fort Lauderdale, Florida and New York City, and is still based in San Antonio, Texas.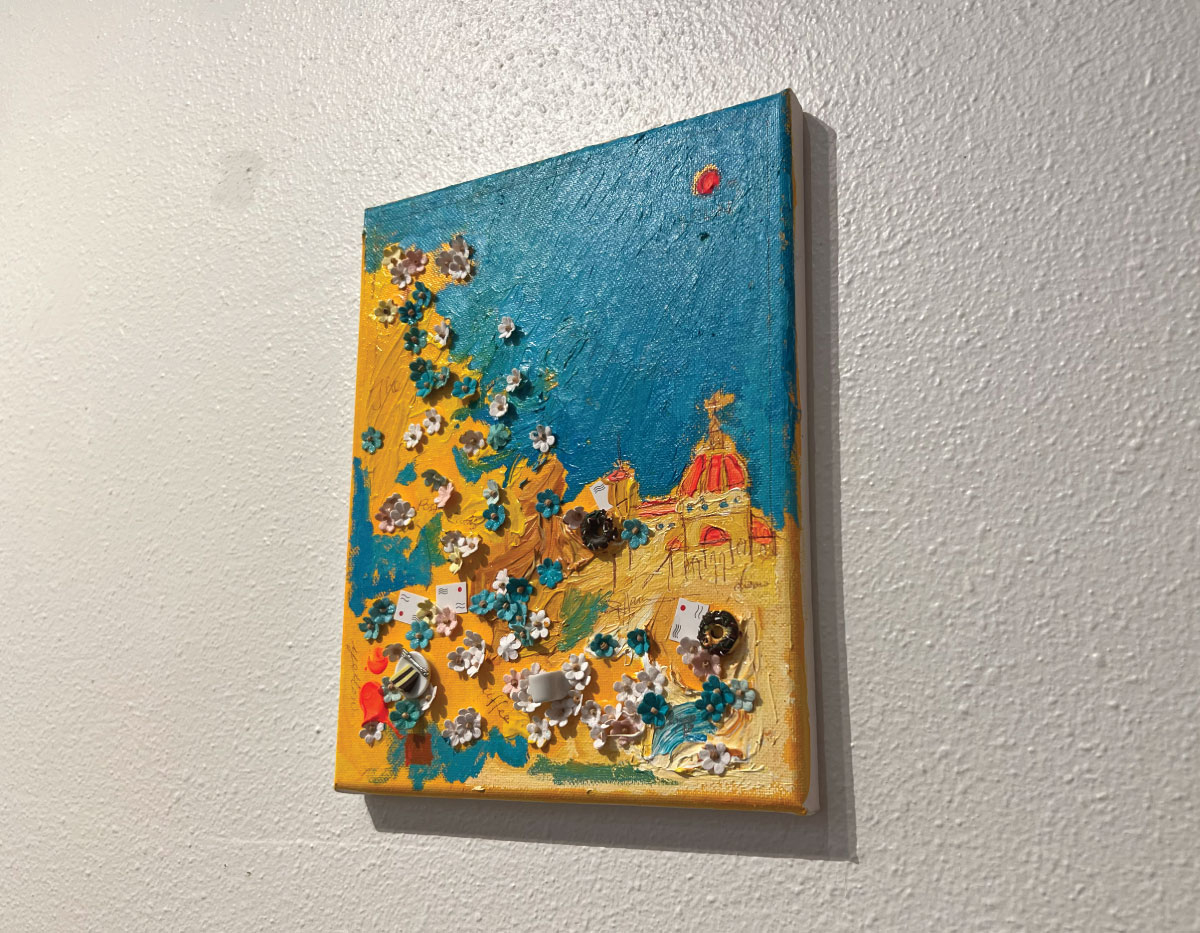 Hausmann is currently working on a series entitled, In Search of the Color Yellow, which references Monet (when Monet mentioned the color yellow as representing the divine), general positive vibes (of which many of us are searching), COVID-19 times (as we heal within ourselves post-pandemic), and other references within the artist's personal life.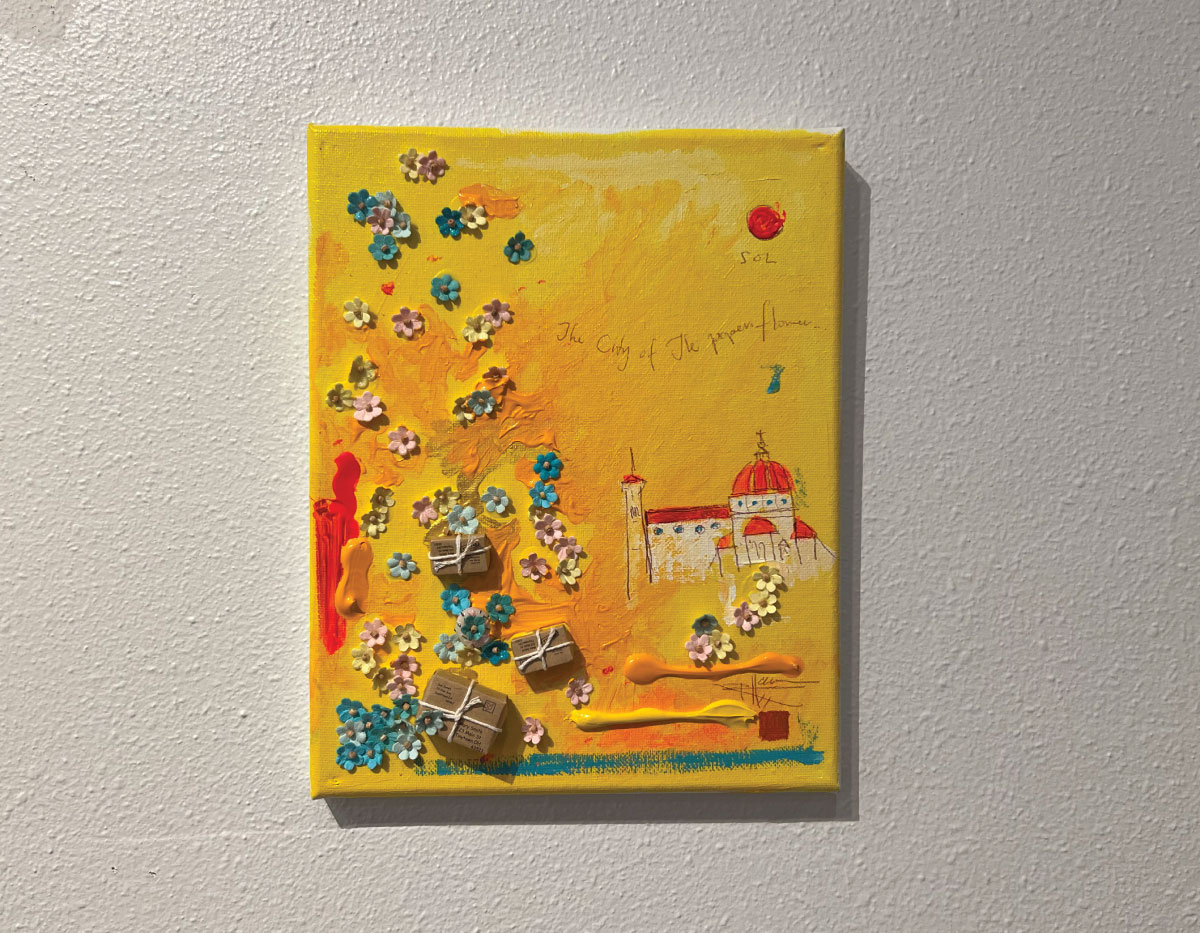 His more recent large format paintings are inspired by deer blinds. While not necessarily a fan of hunting, he shifts the concept of the pragmatic use of a deer blind from hunting to a more contemplative task of observing the nature around himself. He arranges various sizes of canvases, joining them together into one large format modular canvas and paints them on site en plein air. 
Several of his large-format paintings are on view at Waterfall Mansion in New York City and at Burgess Modern + Contemporary in Fort Lauderdale. His paintings at the gallery in NYC go for upwards of $50,000 and are mostly large format works. Don't be discouraged if you want to see his large format paintings in person; however, as his family owns Hausmann Millworks: A Creative Community in San Antonio and many of his large format paintings are viewable by appointment in his studio there.
Hausmann's paintings of the Duomo in Florence, Italy are highly sought after. Having Italian heritage himself, and after having an epiphany that he was to become a painter in front of Florence Cathedral, he has an affinity towards painting and sketching architecture, including the San Antonio Missions. On a related note, the Florence Cathedral is on a very distinguished list of UNESCO World Heritage sites along with our very familiar San Antonio Missions.
How You Can Obtain Hausmann's The City of the Paper Flower: San Antonio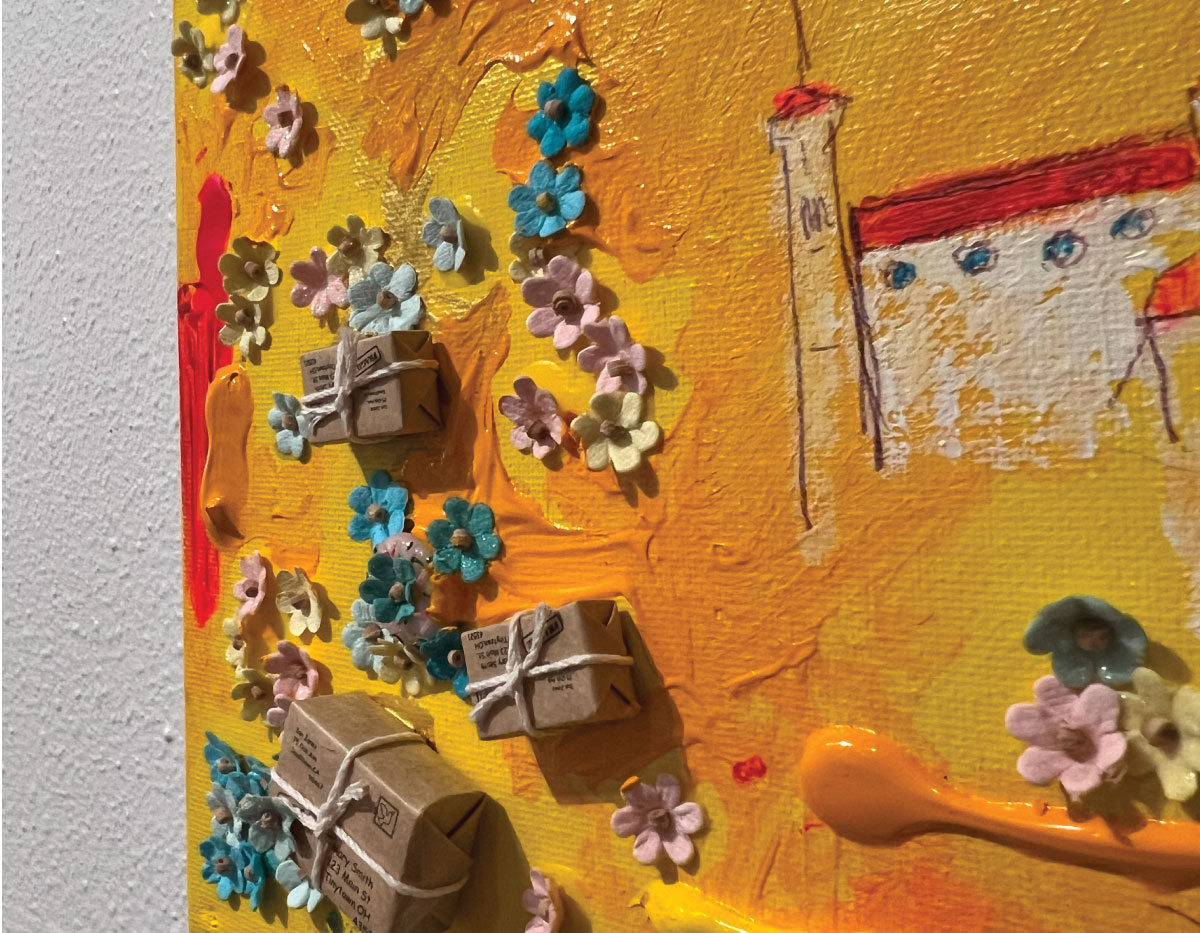 In this collection of paintings, The City of the Paper Flower: San Antonio, Hausmann combines his diverse heritage of growing up in San Antonio with having both Mexican and Italian roots. He includes miniature paper flowers affixed to the surface of the canvas to reference his home town of San Antonio, as well as small paper packages and letters/post cards to symbolize his recent travels. Many times in other works he has been known to apply Spanish tiles from local shop, Reeso Tiles, to some of his larger format works.
Being a fan of coffee and donuts as well, Hausmann included coffee grounds mixed in with the acrylic paint for this series. Hausmann loves to cook, frequently doing so for family, friends, gallerists, and patrons. He has also affixed miniatures of donuts, a coffee mug, and a slice of cake on a plate complete with miniature fork.
In The City of the Paper Flower: San Antonio, he followed the lead of historic painter Francisco de Goya's technique, and heated the paintings over a stove in his kitchen to speed up the drying process of combined acrylic paint and coffee ground media.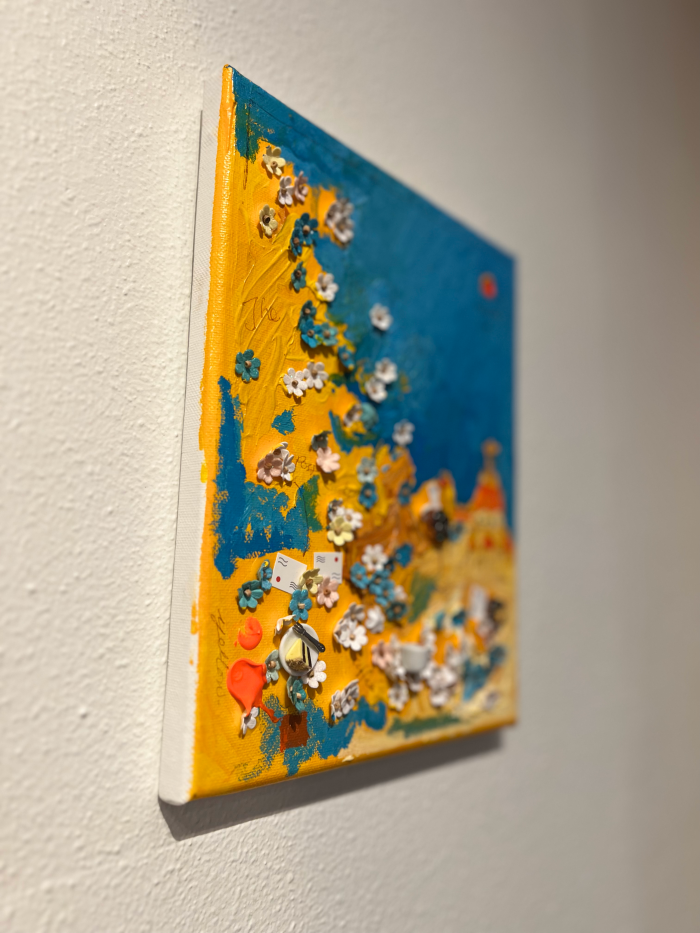 MiSA is collaborating with Rex Hausmann for a limited time to bring our readers this original art by the San Antonio-based artist. We were ecstatic when the artist came to us and proposed this partnership having a portion of the proceeds going back to the artist and a portion going to MiSA. They coincide with what we love doing most, telling the story of regional art and design. Each 8" x 10" original acrylic painting is an affordable way to support both! Please contact MiSA for further inquiries. 
Special thanks to Rex Hausmann for this collaboration!
UPDATE: The City of the Paper Flower: San Antonio in Blue has been sold. 
STILL AVAILABLE: The City of the Paper Flower: San Antonio in Yellow.