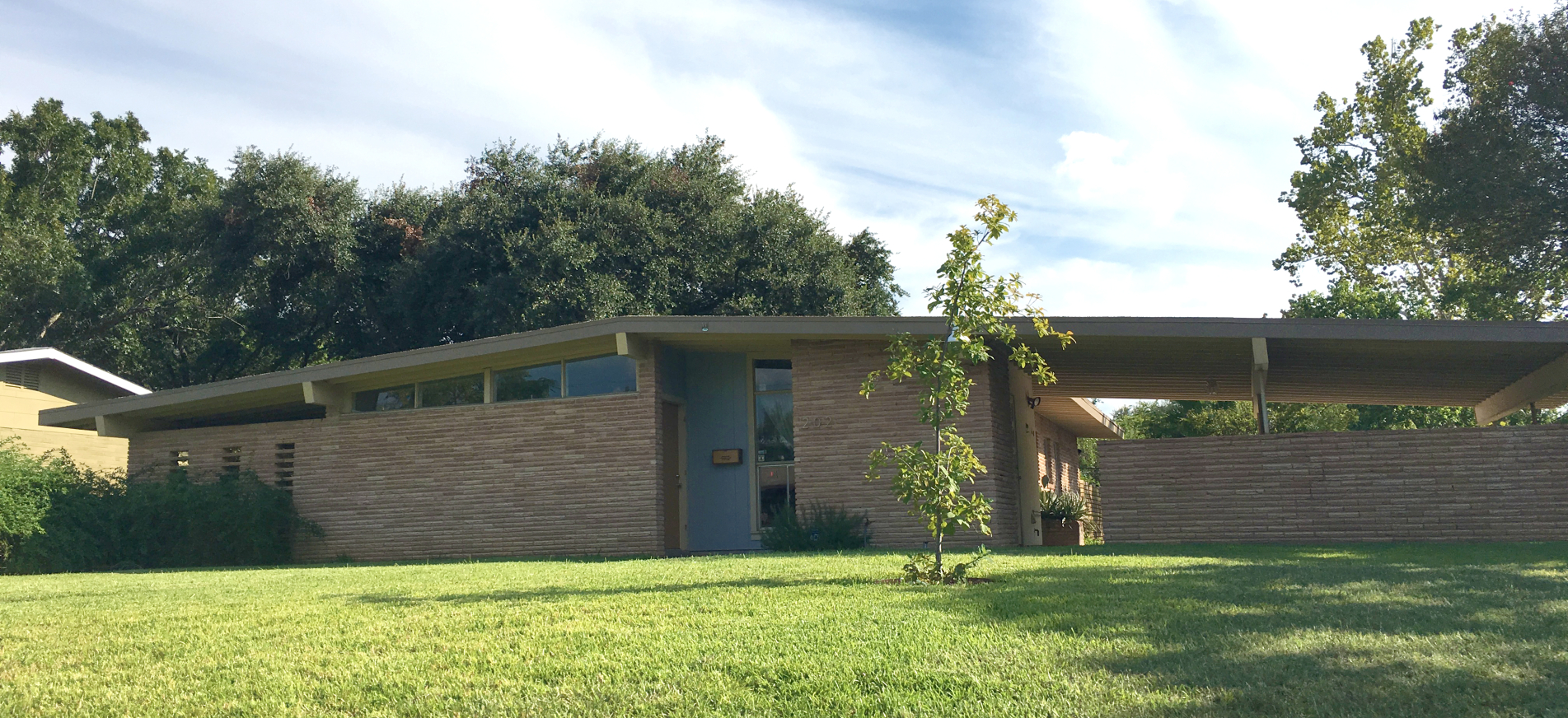 Mid-Century Modern Homes: The Preservation of an Era
May 04, 2022 at 6:06pm
Often referred to as "The Mad Men Era" in pop culture due to the popularity of the TV program, mid-century modernism (also known as "mid-mod") had a very unique look as compared to other aesthetic movements in history. 
Where did Mid-Mod Come From?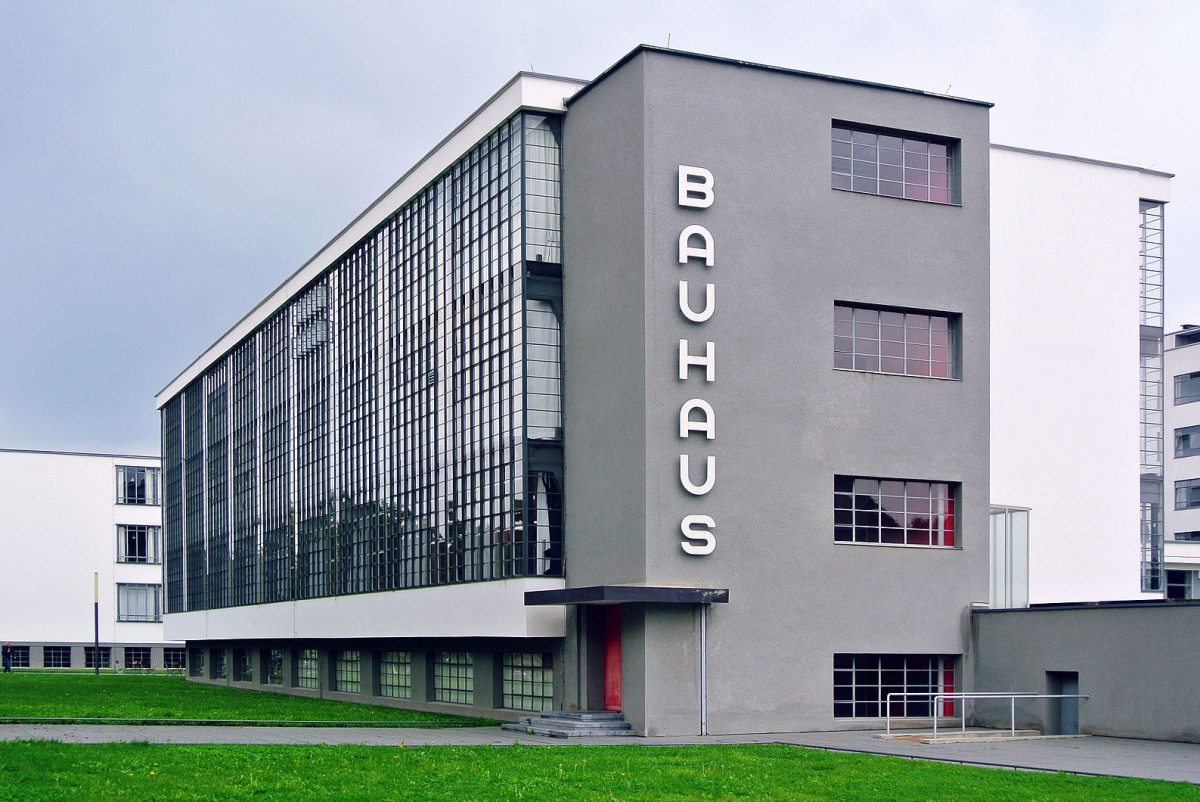 The term "mid-century modern" references the aesthetic movement that was most active from the post-World War II era circa 1949-1969.
Most scholars give credit for the creation of this movement to the art & design school called the Bauhaus which was formed in 1919 in Weimar, Germany under the direction of Walter Gropius. Their mission was to unify art, craft, and technology. Common classes included in the curriculum were painting, typography, architecture, textile design, furniture design, theater design, stained glass, woodworking, and metalworking.
The curriculum stressed an emphasis on the simplicity of line & form, the intersection of quality craftsmanship and fine art, as well as the emphasis on an object's beauty and functionality. For a time period in western Europe that was directly adjacent to the popularity of the Victorian architectural movement, the Bauhaus was ahead of its time as it took on the massive task of lessening the emphasis on ornamentation and the decorative arts.
The school also argued that the artist and designer could still design beautiful objects and have them massed produced, extending the access of high-design to not just the elite but to the masses, and proposed that all of this could be achieved without the designer losing their soul (a concept which is still in hot debate today).
The directors of the Bauhaus were Walter Gropius 1919-1928 in Weimar, Hannes Meyer 1928-1930 in Dessau, and Ludwig Mies van der Rohe from 1930-1933 in Dessau & Berlin. Each director found themselves at the epicenter of the rise of the National Socialist German Workers' Party (or Nazis) and dealt with their increasing pressures on a local and national level. The school at each location ultimately closed due to these pressures claiming the school had communist affiliations despite each director's efforts to emphatically keep the school apolitical.
Mies van der Rohe then immigrated to the United States to Chicago. Walter Gropius settled in Massachusetts. Many other teachers from the Bauhaus followed to the United States bringing their modernist influences on art and architecture becoming leaders of art/design departments in various prestigious universities.
The influence of this modernist movement can now be seen in art and design in nearly every country across the globe with each culture making it their own (i.e. mexican modernism, etc.)
Mid-Mod in Texas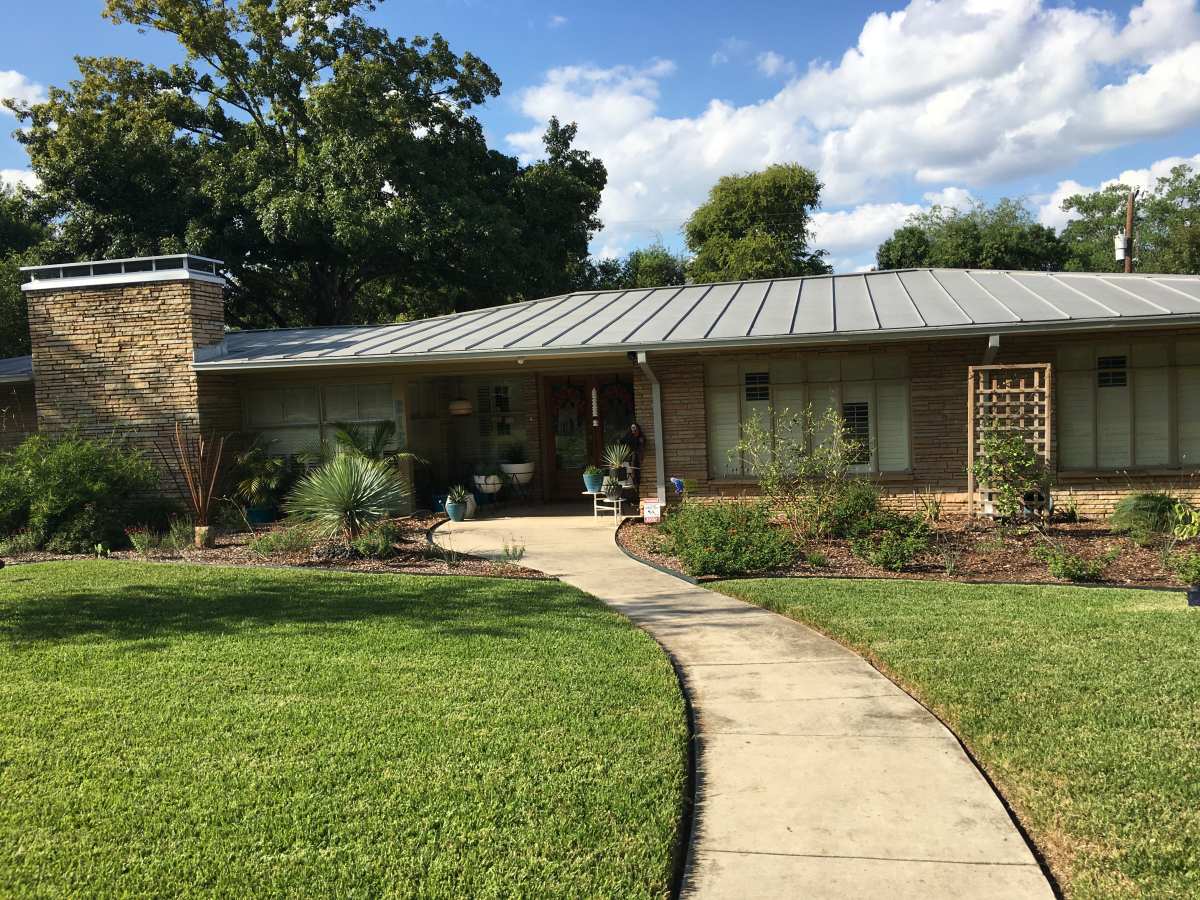 A recent study was done by UTSA College of Architecture students under the direction of professor Rick Lewis. It was conducted in a portion of the Shearer Hills/Ridgeview neighborhood in North Central San Antonio with a focus on the mid-mod ranch-style homes there built in the 1950's. 
The study communicates that at the end of World War II the previous workforce was returning to the country from overseas.  Some veterans were beginning to go to college using the G.I. Bill.  Upon graduation, these individuals were looking to leave rural areas and were moving to the cities for job opportunities. The cities hurried themselves to prep for the onslaught of job seekers but had a hard time keeping up with the utility services required. Then began the movement to the suburbs. Now coupled with a college degree, moving to the suburbs, and getting jobs in the city, some people could now afford two cars to get them where they needed to go and fit their new lifestyle.
The open plan concepts that the teachers from the Bauhaus brought to the homes of the mid-century were introduced and largely embraced by modern designers/homeowners on the West Coast. Here they were touting large expanses of curtain glass and flat roofs, but this was not a good idea in the South Texas climate. The heat forced regional modern architects like O'Neil Ford (whose firm designed The Tower of the Americas) to move away from glass curtain walls and use regional materials (such as limestone, clay tile, and brick), strategic placement of windows to keep the temperature of homes cool, and the application of predominantly low-sloped roofs as opposed to flat.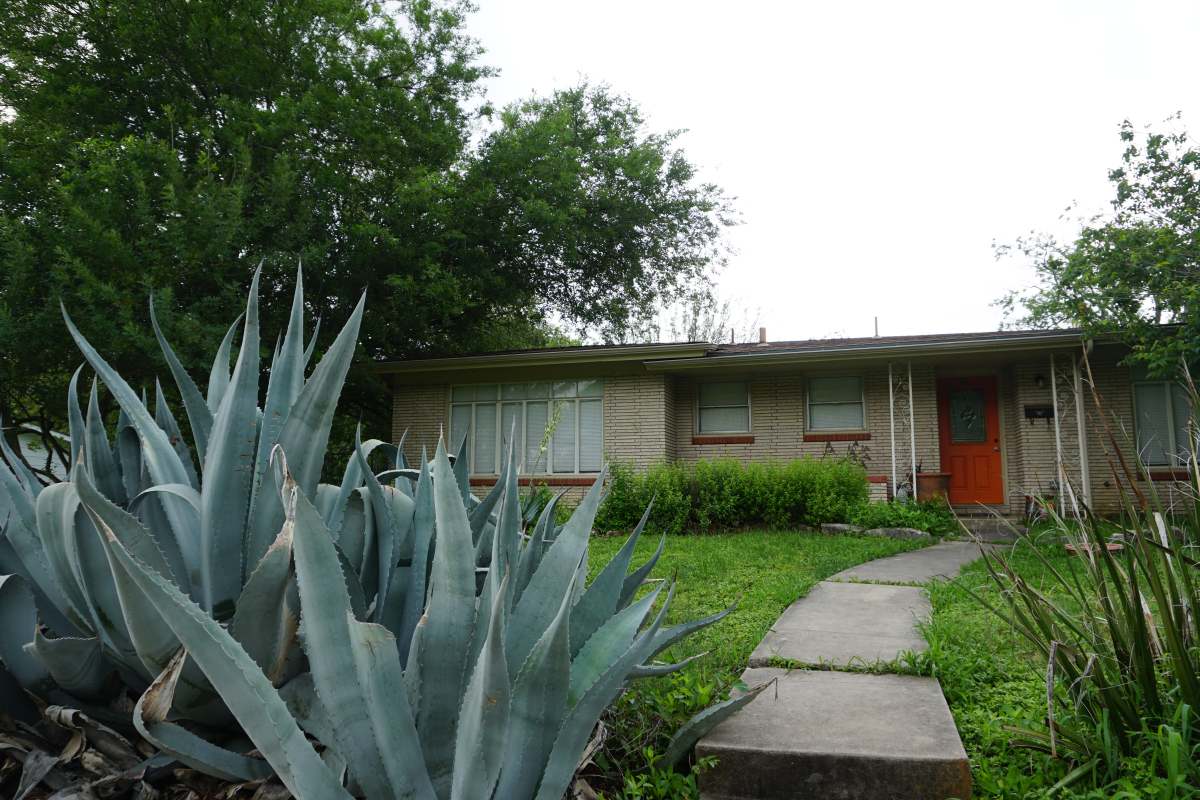 These ranch-style homes touched upon the aesthetic tastes of modernism, but needed a front elevation with a little embellishment for local home-buyers to be attracted to them (i.e. ornamental metal porch columns). These homes were built with large overhangs and porches to shade them from the scorching Texas sun.  
Carports were a frequent feature but some also had garages that provided a sort of "bookend" to the layout to provide a buffer for noise and privacy. One decorative feature found on the exterior was operable shutters as opposed to ones that are surface applied.
Emphasis on economical building practices was a must. For example, wood frames, brick veneers instead of solid brick, bricks on exposed sides of the facade with more economic material on the back (like siding), and accents of stucco only. Roofs were originally a mix of flat and low sloping and originally tar and gravel. Today you will see most of them replaced with more energy-efficient technologies such as standing seam galvanized aluminum.
Front and back yards were large to support family get-togethers and barbeques. Their children had plenty of room to run around plus they were close to community schools and churches. Landscapes were generally modest and never elaborate.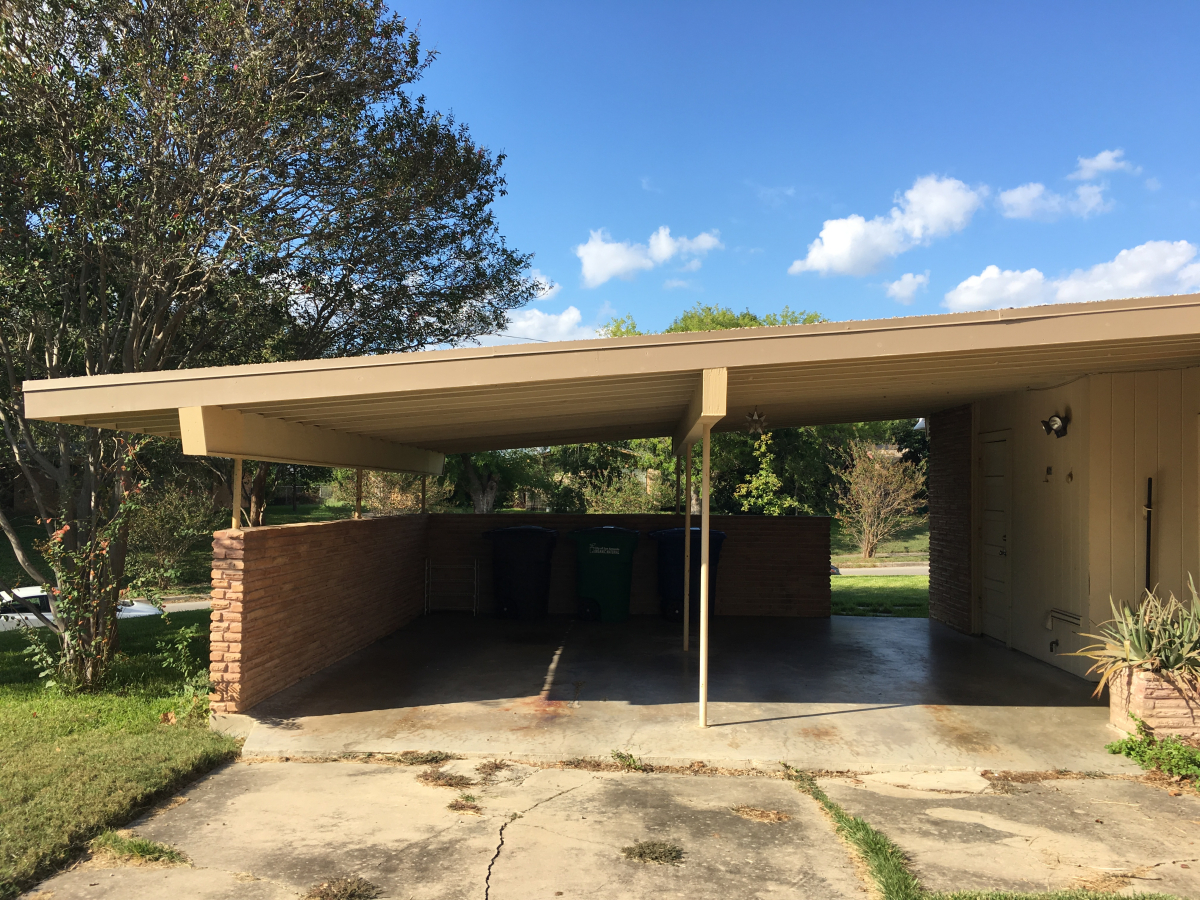 Homeowners were encouraged to do an open plan arrangement but these Texans still craved the formal layouts of a traditionally defined dining room, kitchen, living/family room, and bedrooms. The family room became the "heart of the home" while the kitchens became the "hearth of the home" with mom overlooking through a window. Kitchens often had interesting accents like turquoise drawer pulls. Overall layouts were rectangular in shape but were arranged with a quiet zone on one side (bedrooms/bathrooms), an active zone in the middle (dining/living/kitchen), and a garage on the end.
Interior spaces were generally light & airy with a paint scheme that was mostly white with coordinating trim and was paired with colorful artwork. Interior materials consisted of plastics such as Formica countertops, molded plywood for cabinetry and furniture, and metal countertops, but most of these kitchens have been renovated. Bathroom tile schemes were often a color that many current occupants could not tolerate, so much of the 1950's pink and aqua tiles have been renovated out of the picture as well.
Historic Preservation of Mid-Mod Homes in San Antonio
What is a preservationist to do? Thankfully, many architects and designers in San Antonio inherently have an affinity for mid-century modern homes due to their training.
John Grable Architects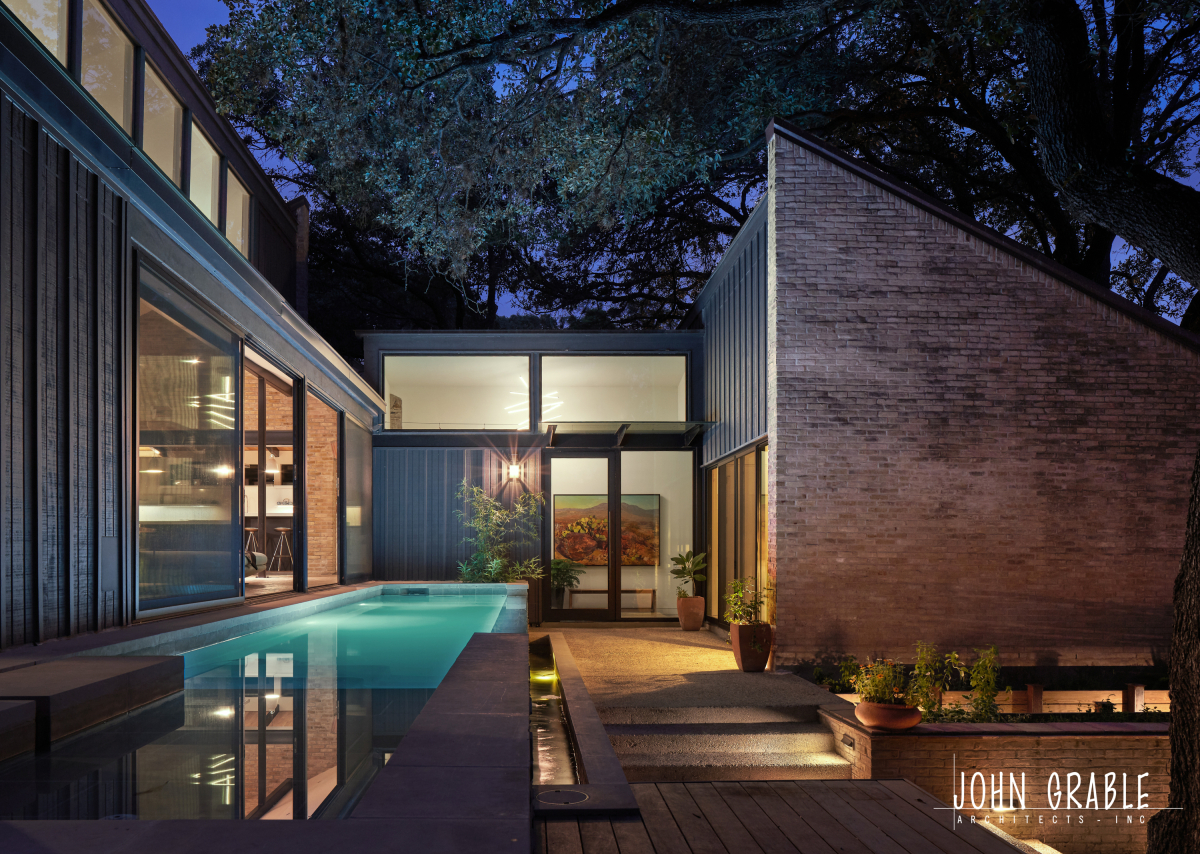 John Grable Architects has worked on several mid-century modern homes in San Antonio some having been designed by local famed architects Peter Callins, Cy Wagner, John Kell, Kenneth Bentley, and O'Neil Ford (which is John Grable's current residence). John Grable, FAIA leads the team that he started in 2004 with prior 18.5 years of experience as a principal at the award-winning architecture firm, Lake Flato.
John Grable Architects saved one mid-mod home from being demolished in Alamo Heights after a devastating fire. It was a major blow not just to the homeowner but to the neighbors as it had been a gathering place and anchor for the neighborhood for many years. After having a conversation with the homeowner, they convinced them that the home was not a loss despite what others were telling them. On the project, they were able to have replicas made of existing carved wood doors by Lynn Ford (O'Neil Ford's brother) and upgraded the technology to improve the home's energy efficiency.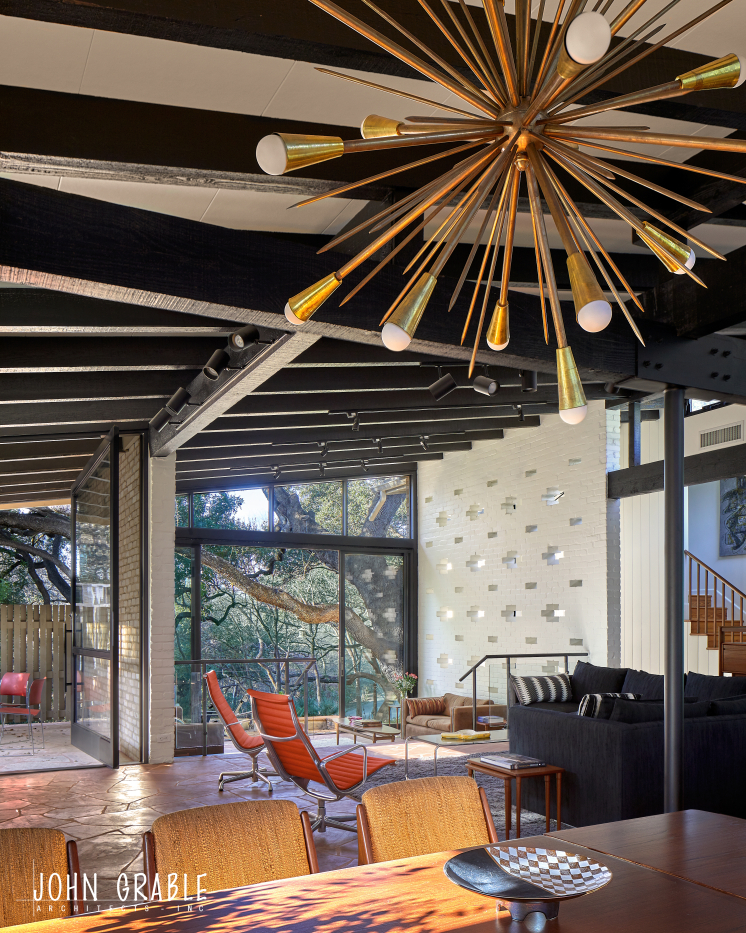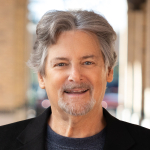 When we asked John Grable about what mid-mod home features stand out to him he stated, "What mid-century modern architecture tried to do was to create functional objects that replaced the need for furniture." Sunken living rooms were also a feature that was found in many of these homes. Grable mentioned, "Much of the built-in cabinetry was made to be both functional and sculptural."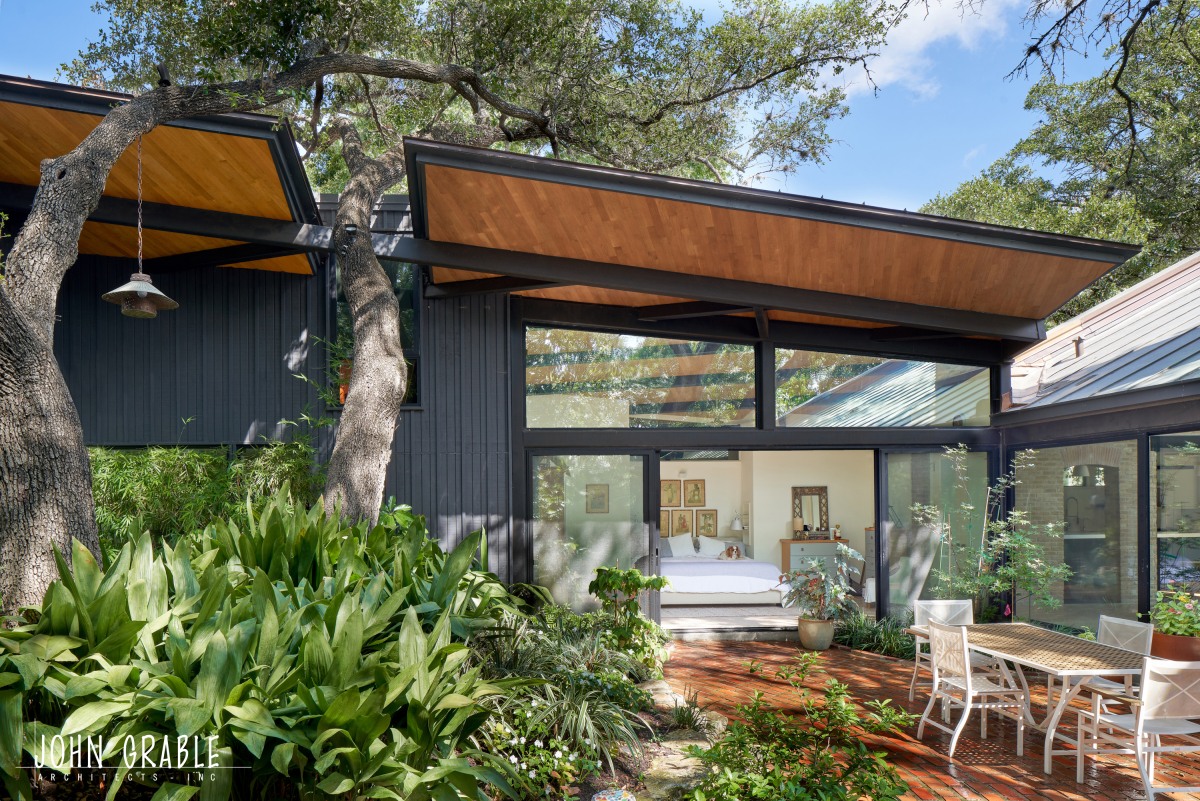 When we asked him which features in mid-mod homes he sees being neglected or replaced he mentioned that built-in planters designed to be a specific green feature are often filled in with other objects or become storage. Windows and door systems that were either handcrafted or no longer made are being replaced with a mass-produced version. Many garages that had louvered walls are also being replaced with storage closets. One could hypothesize that our society's obsession with stuff might be a contributing factor to the disappearance of these mid-mod features.
The Duncan Family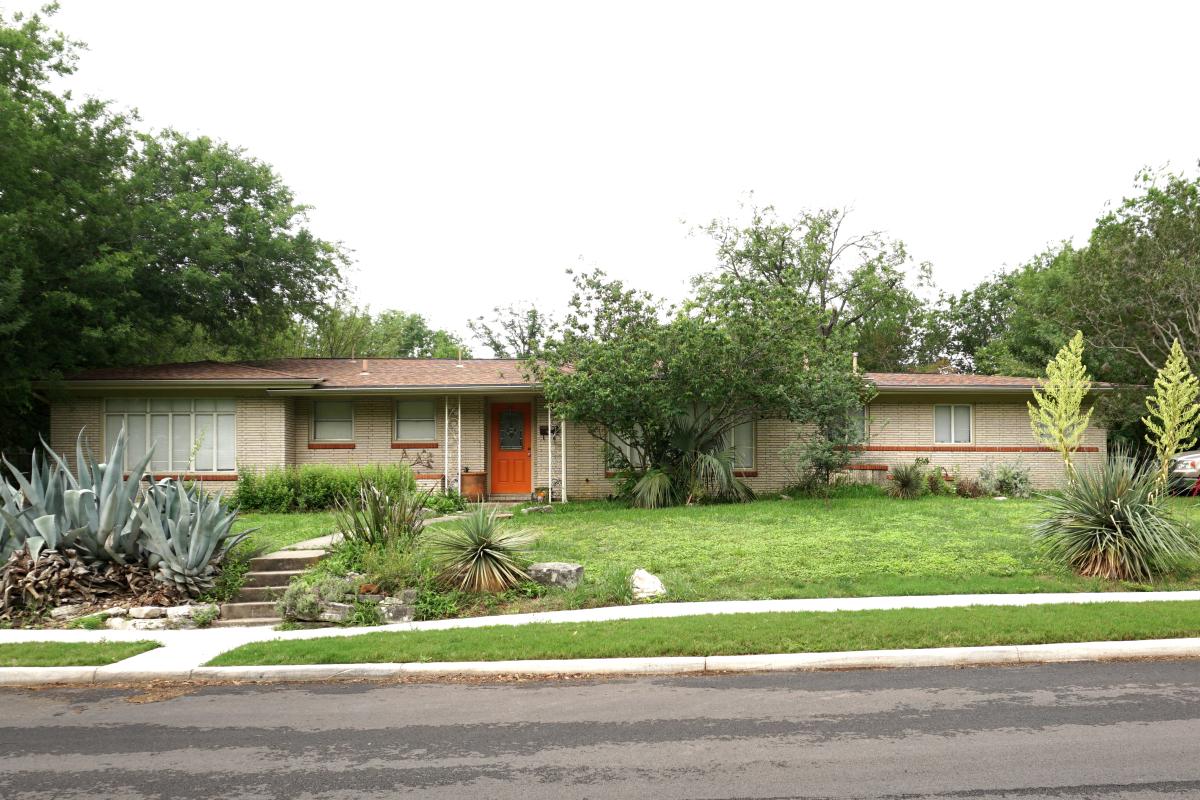 On February 19, 2017, a storm system produced a tornado that played hop-scotch with the neighborhood of Shearer Hills/Ridgeview, tearing off the roof of one house while the adjacent house went untouched. The Duncan family home, at the corner of Shannon Lee and McCullough, lost its roof, and the plate glass window in the dining room was impaled by debris. Thankfully no one was injured. After the tornado, Sean and Lucy Duncan (Sean is a Landscape Architect at SA-based Rialto Studio) were forced to rethink the preservation of their mid-mod home. They moved out for 6 months while their home was pieced back together. 
The roof was asphalt shingles and was rebuilt with the same material to preserve its original character. There was extensive damage in the kitchen and they were forced to replace the original wood veneer cabinetry and tile work. They stayed with wood veneer cabinetry like the original and replaced the damaged tile backsplash with subway tile. The adjacent dining area ceiling collapsed flooding and destroying their dining room furniture so much of their furniture and fixtures needed replacing as well.
The home was built in 1953, but it was being used as a fraternity house when the Duncans purchased it in 2006. They are happy to report that the home's original 1950's classic mid-mod bathroom tile is still in place despite both tornado and college students.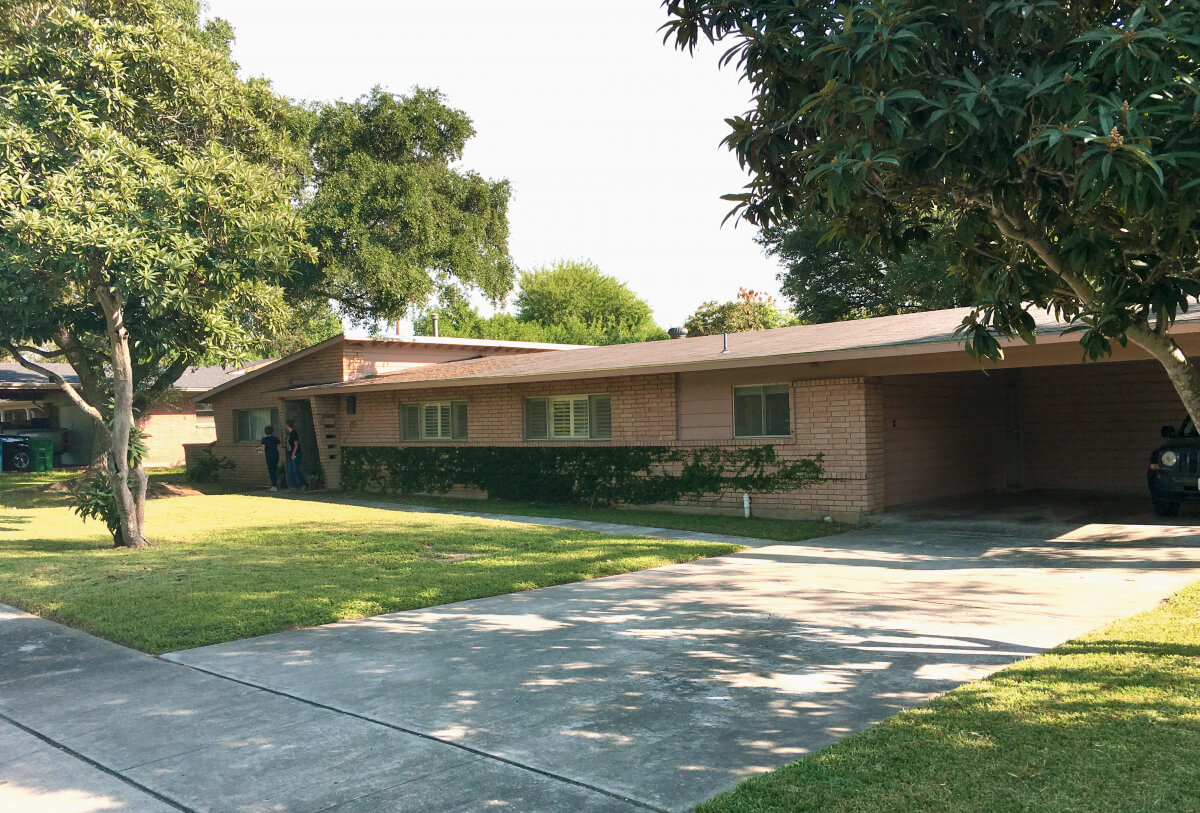 There is an increasing interest in intervening to save mid-mod homes before short-term homeowners and flippers can strip them of their unique characteristics. In cities like Austin, Denver, and Palm Springs there are whole neighborhoods dedicated to mid-mod. San Antonio is not as cut and dry but pockets of mid-mod houses can be found in unexpected places. These neighborhoods include (but are not limited to) Shearer Hills/Ridgeview, Oak Hills (currently listed as an Eligible District with CoSA), Alamo Heights, and Castle Hills.
There are a few mid-century modern houses that are scattered throughout historic districts in San Antonio, but not currently any neighborhoods known for their mid-mod houses that are designated as historic districts. Until that occurs, the future of these treasured mid-century modern homes will be uncertain and potentially continue to be stripped of their treasured features.