Graphic Design Adviser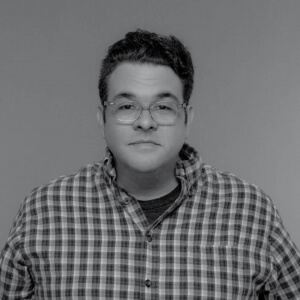 Associate Creative Director
Family-Man, Designer, Maker—in that precise order. Raised on a steady diet of instant Ramen noodles and reruns, Marcus' work exemplifies the mood and exuberance of youth culture.
Originally a student of Computer Science, Marcus started in the electronic music scene and quickly became a sought after illustrator and poster designer. After a string of academic starts, Marcus completed Art School in San Antonio. After transitioning from package designer and product development in the toy industry, Marcus has filled numerous roles in the agency model, namely: Designer, Principal, Art Director, and Technical Director.
A winner of multiple design awards and a 22 year veteran of the industry, Marcus has cultivated a unique blend of talent: 1) conceptualization, communication, and execution, 2) results-driven corporate design and advertising, and 3) keen business sense. With that breadth and diversity of experience, he has established himself as a designer capable of handling projects ranging from corporate branding to complex campaigns deployed across many outlets to varied stakeholders.
Marcus believes that great work comes from long-term client relationships. He believes in teamwork and research and approaches each project in partnership with his clients. Marcus looks for creative strategies that complement a company's experience, culture, and needs. Some of his clients have had the resources to reach audiences on a global scale; while others are driven by far different needs and with far fewer resources. What Marcus delivers to both is the same high value and creative excellence.