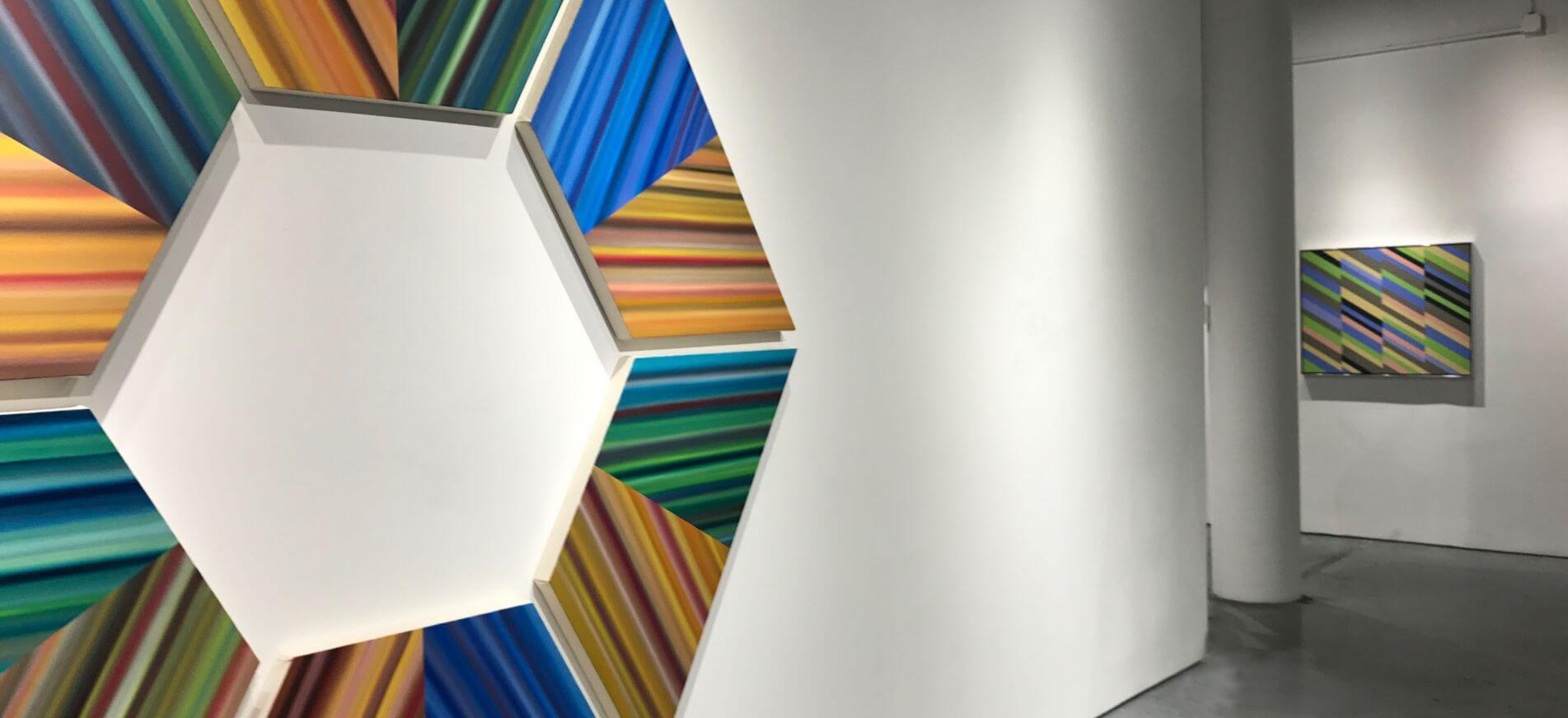 Local artist, Louis Vega Treviño was born and raised in San Antonio. In a time and place where it wasn't cool to be smart, the young Treviño would sit with his fellow middle school classmates playing chess to pass the time. He was even threatened physically once after winning a chess match against one of his classmates. "That school was rough, but I was a nerd", he told M!SA, after discussing his shift from Catholic school to a public middle school in the area.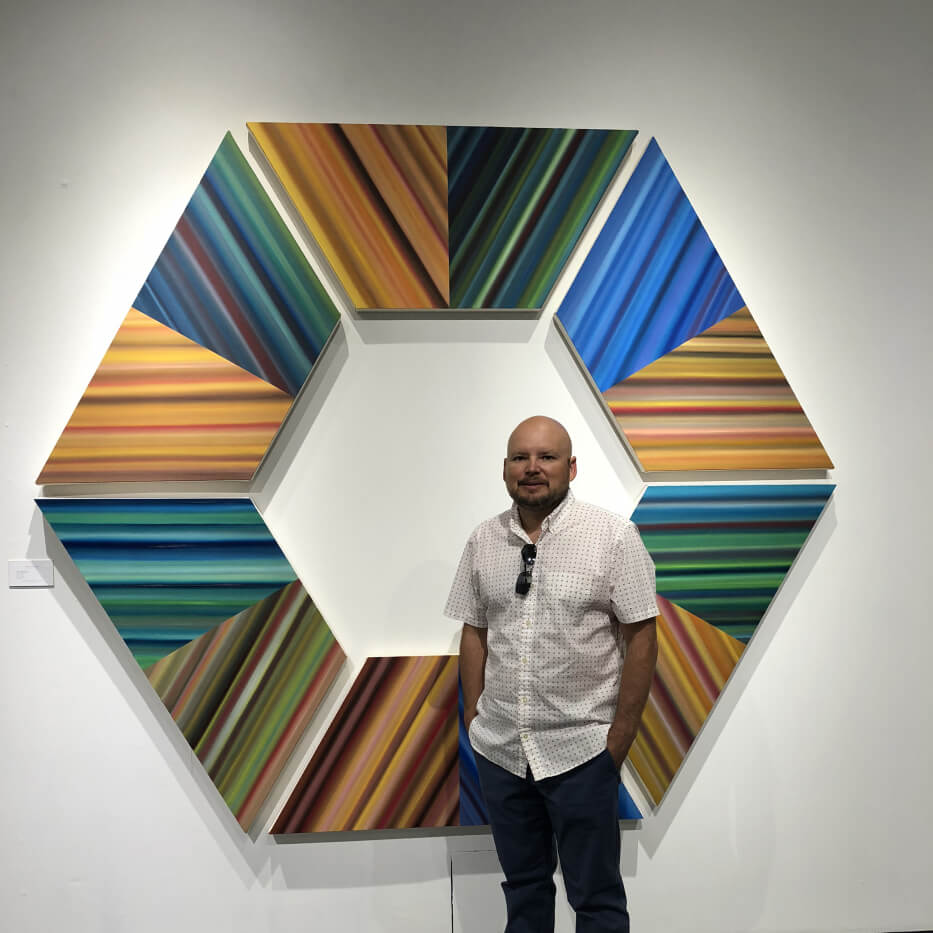 Always interested in spatial concepts, geometry, and built space, Treviño attended San Antonio College and received training in Architecture. He worked as a draftsman before focusing on his art full time. His training and his passions truly translate in his artwork.
Napkin Sketches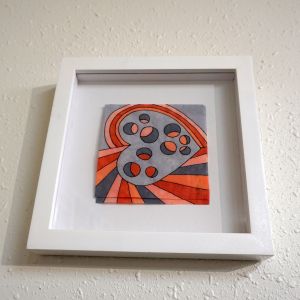 Stored away in worn cigar boxes in his studio are stacks of hidden gems in the form of napkin sketches. Some are simple outlines of patterns drawn in pen, and some are in full color using art markers. He is constantly working on, refining and tweaking these napkin sketches and they have become a library of inspiration for his larger works. Several of his buyers have purchased them individually and framed the sketches, and others have selected from them to commission one-of-a-kind pieces for their collections.
Painting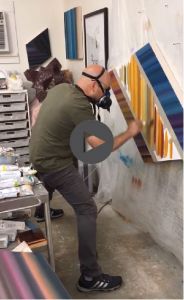 Wrapping his own custom canvases, many of his pieces are modular and can be reconfigured to create something completely different and interesting. Most of his paintings are oil and brushwork that he skillfully makes to look like an air-brush technique.
Some of Treviño's sketch patterns have been the inspiration for three-dimensional pieces as well in the form of cubes, the Star of David, and other geometries. In the case of the cubes, clients will commission the piece and select each side to have a particular pattern as seen in his napkin sketches. In other instances, Treviño takes a two-dimensional pattern, re-imagines it in 3D, and produces a one-of-a-kind sculpture.
Carpet Designs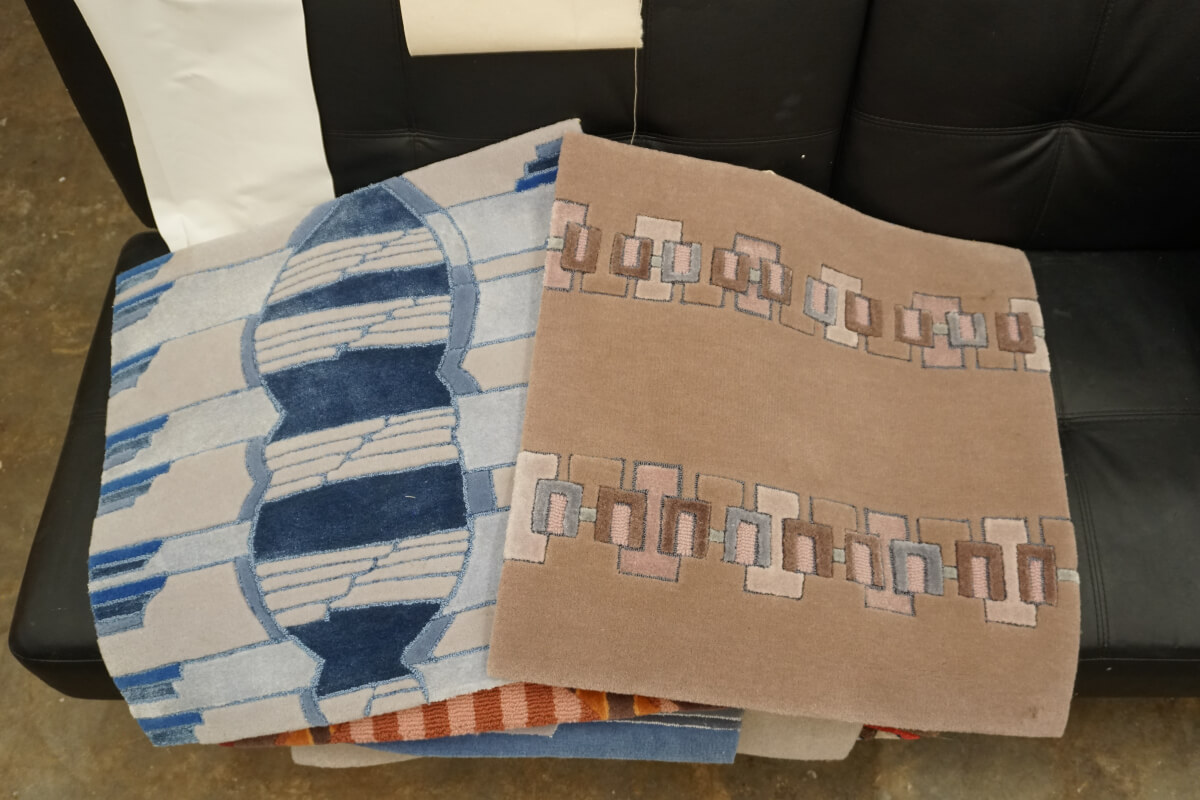 In 2000, Treviño was commissioned by the former commercial carpet company called Lees (since acquired by the Mohawk Group), to produce several patterns for one of their lines. The line has since been discontinued but Treviño continues to transform his designs into luxury contemporary area rugs.
Animation on Mission San Juan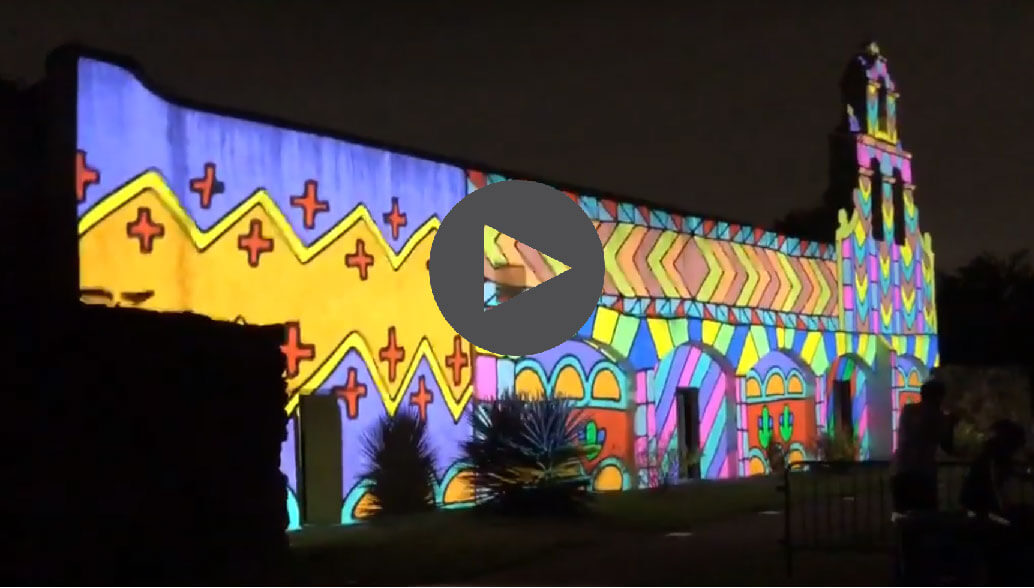 In October 2018, Treviño was selected to display his artwork in digital animation format and projected on the side of Mission San Juan. Seeing his work on this scale and in this format was a delight to everyone involved. Treviño mentioned that it meant a great deal to his family too as the priest that officiated his parent's wedding was once the head priest at Mission San Juan and his brother was also baptized there.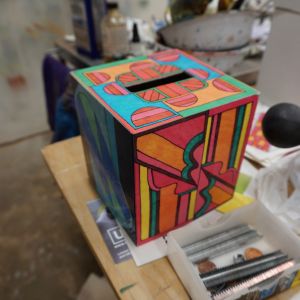 The works of Louis Vega Treviño are an excellent representation of local contemporary art in every way highlighting a playful/festive interaction of form, and bold use of color. His work has been in exhibitions locally as well as in Boca Raton, Florida at Rosenbaum Contemporary where he exhibited with artists Ken Noland, Cleve Gray and James Little.
For an appointment to visit his studio in Hausmann Millworks: A Creative Community, feel free to contact him through his website or through his Instagram page.