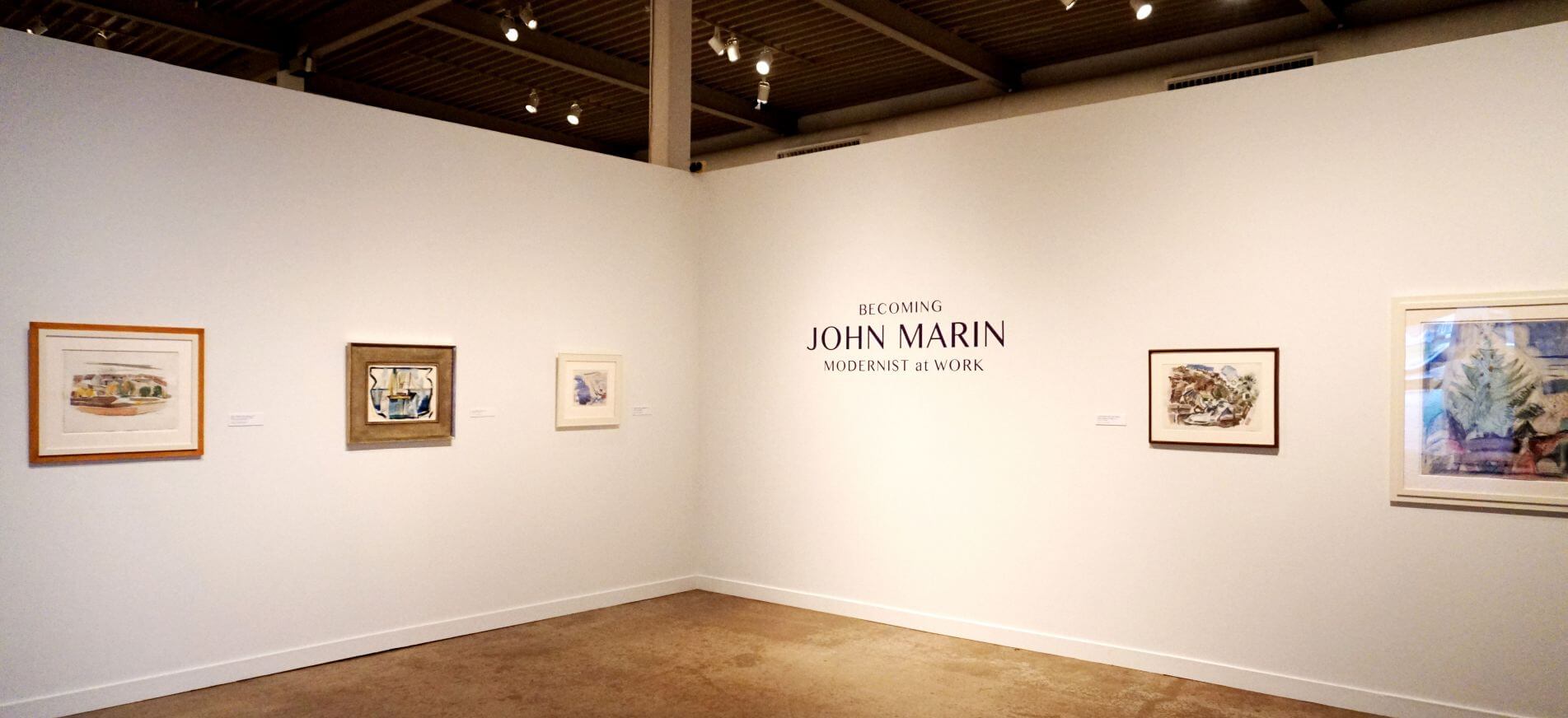 Last Chance to See 'Becoming John Marin: Modernist at Work' at SAMA
January 16, 2019 at 2:31pm
This weekend, January 20th to be exact, is your last chance to see the 'Becoming John Marin: Modernist at Work' exhibit at the San Antonio Museum of Art. If you love to sketch or love watercolor as a medium, this exhibit will be especially interesting to you. It features a full range of the artist/architect's early to late works.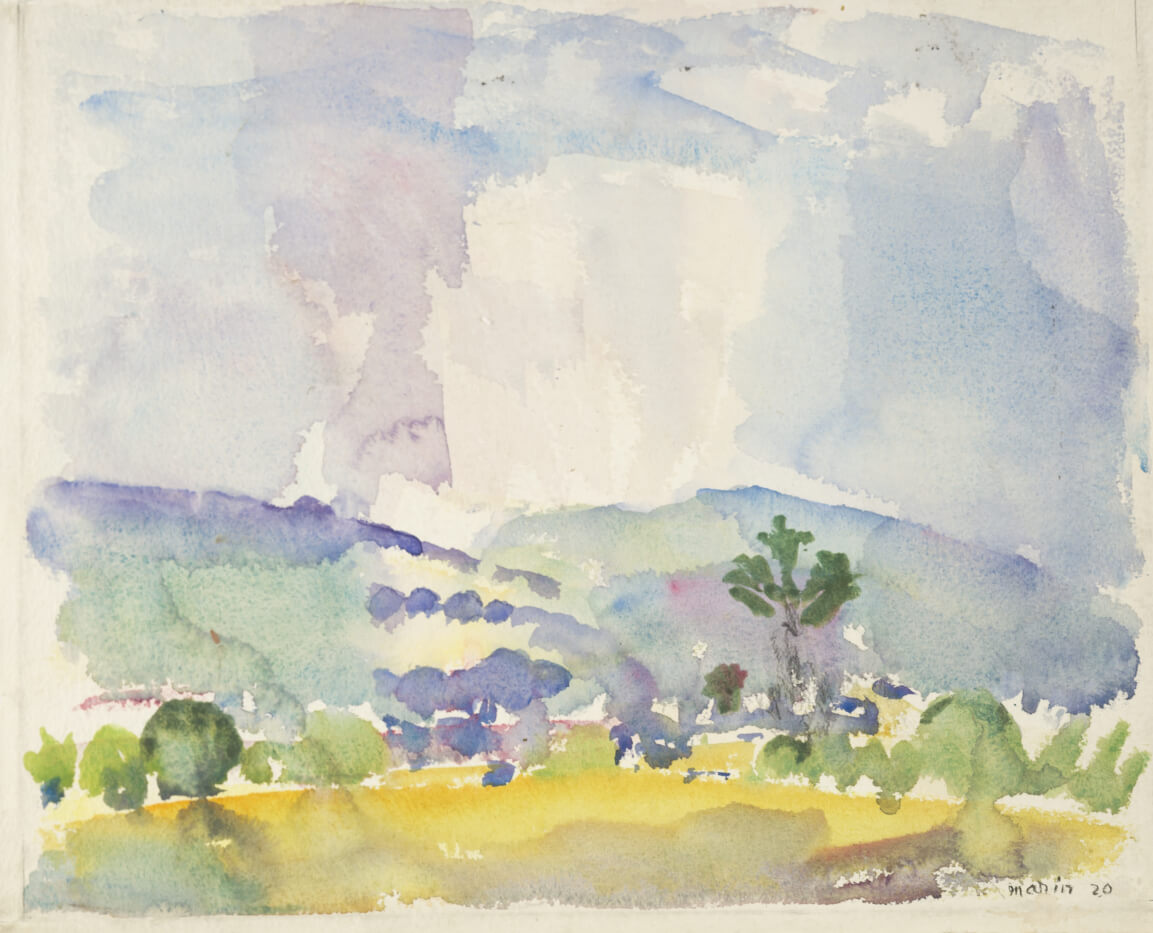 John Marin (1870-1953) was known as a Modernist painter for his abstract watercolors and landscapes, most famously in the state of Maine. The collection on view now at SAMA also highlights his world travels as he did sketches and etchings across Europe and New York City at the turn of the century. The quiet life of Maine allowed him to paint on location, but he found that the best medium for the busy Manhattan streets was an inexpensive writing pad using ink/graphite.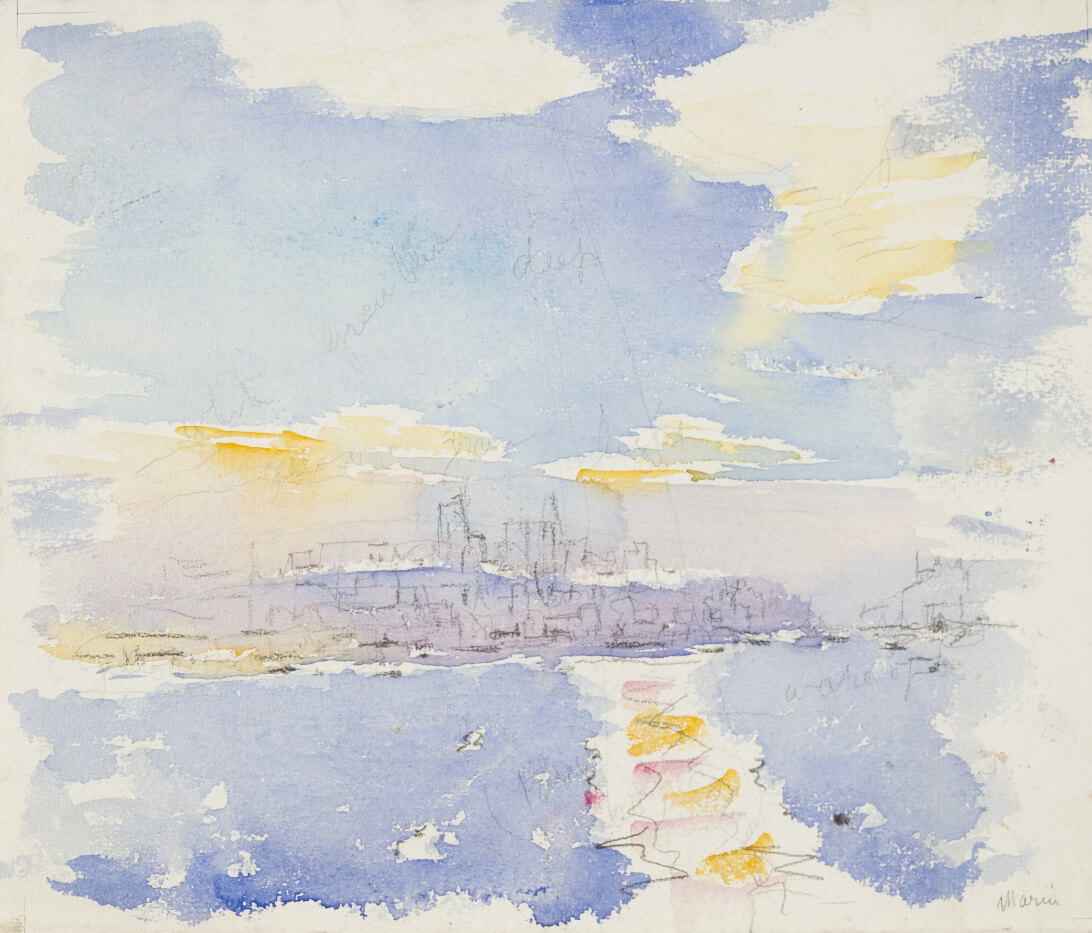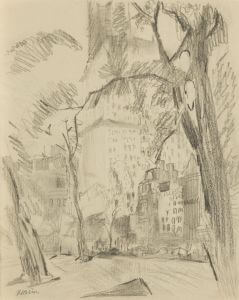 Chief Curator for the exhibition, William Keyse Rudolph, stated: "The visitor will see 'Marin the architect' through precise drawings of Manhattan's bridges but also 'Marin the artist' as other Manhattan drawings look like modernist compositions, experiments in fragmenting forms."
This extensive collection includes 290 drawings and watercolors by John Marin that were donated by Marin's daughter-in-law, Norma Marin.  Many of the working drawings have never been viewed before. Several of the oil paintings, watercolors, engravings, and drawings are from the private collection of San Antonio's very own philanthropist and businessman Charles Butt.  The exhibition is organized by the Arkansas Art Center and funded by USAA and the Marcia and Otto Koehler Foundation, Bank of America, N.A. Trustee.
There is a satellite Museum Gift Shop at the end of the exhibit.  Don't miss the great modern gifts there and a few pieces of exhibit-specific merchandise. Since the exhibit will be closing soon, expect to see discounted pricing.
Lecture on John Marin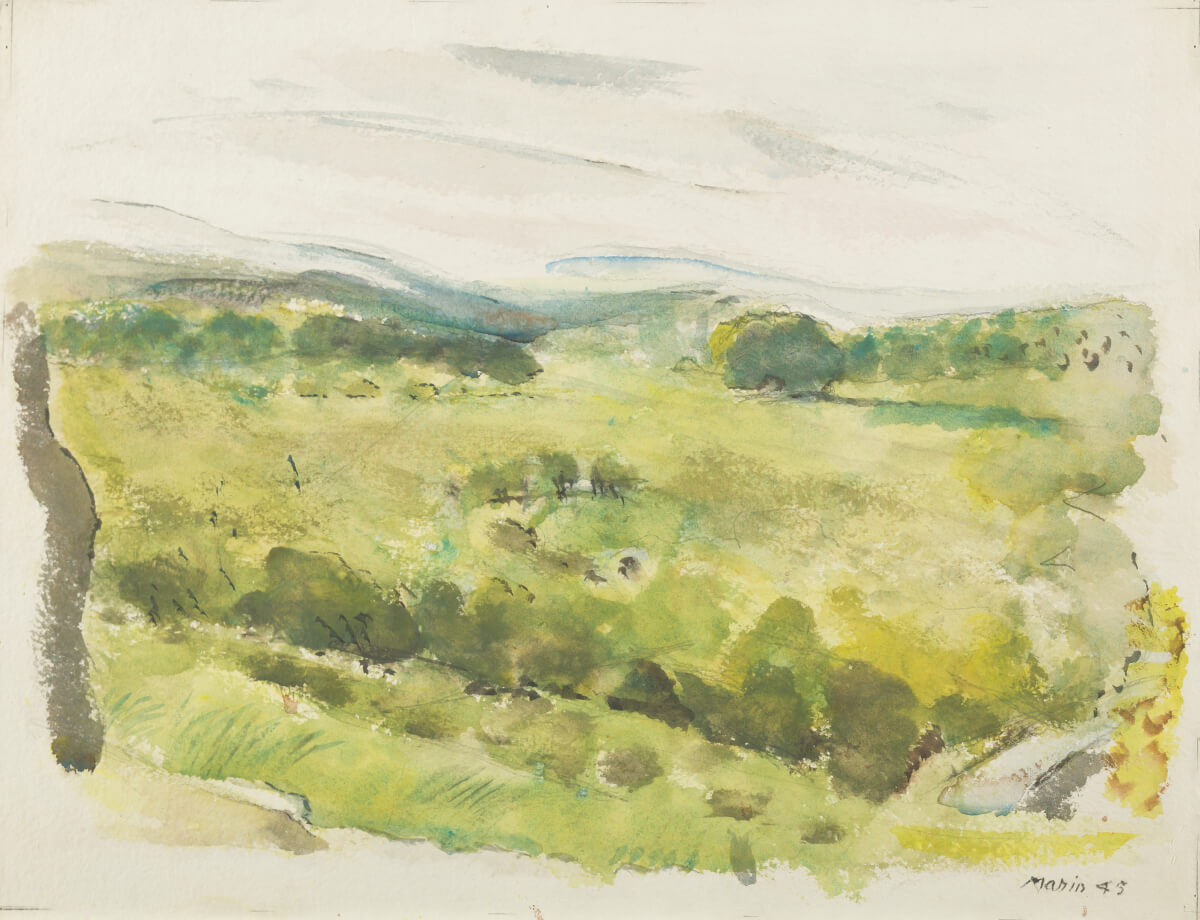 Friday January 18, 2019 from 6:30-7:30pm there will be a lecture entitled "John Marin and Marsden Hartley's Battle Over Maine with Randall Griffey, PhD."  Dr. Randall Griffey will examine how Marin's success in the 1930's prompted Hartley to reclaim publicly his affiliation with his home state of Maine. Visit the SAMA website for more information.
Sketching at SAMA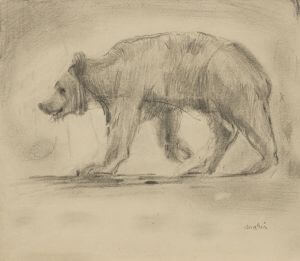 Sketching was a huge part of John Marin's artistic development.  Did you know that when you visit SAMA, they encourage the sketching of their collections?  Forgot your sketch pad? You can check one out along with pencils and a sketching guide in the Museum Shop at no charge!
New Exhibition at SAMA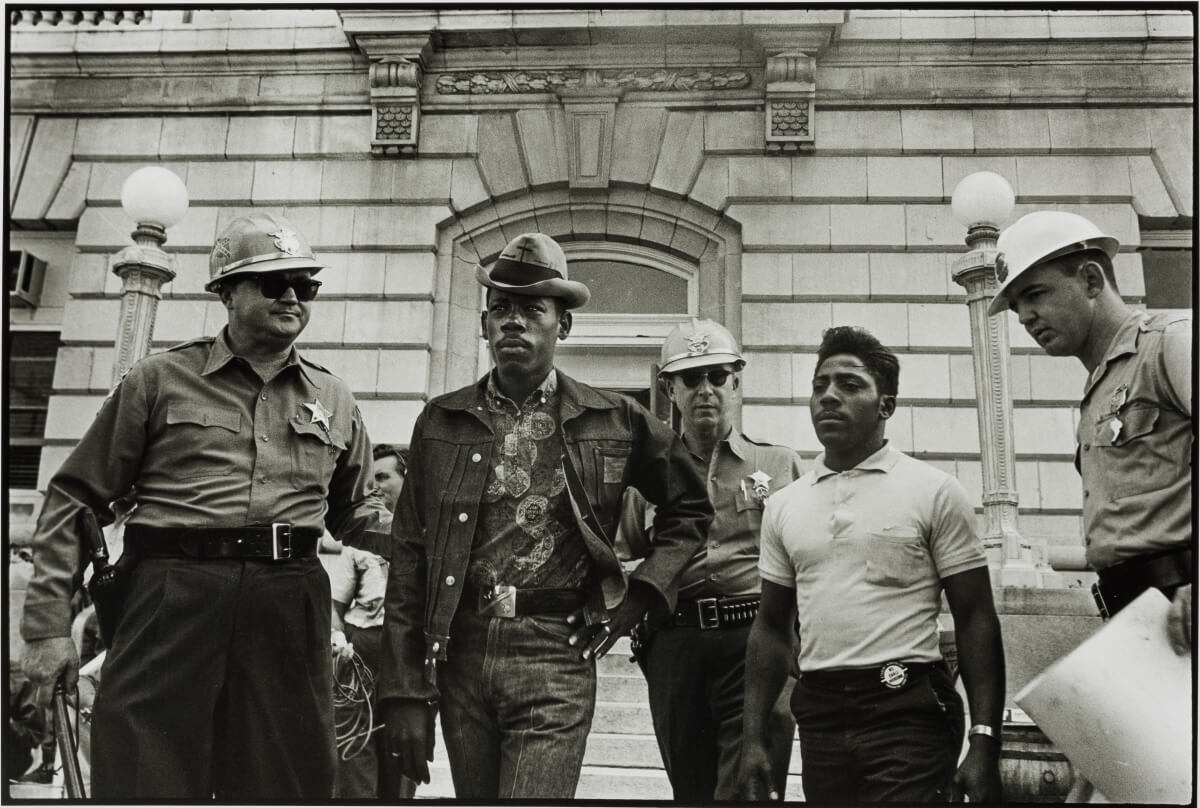 After the 'Becoming John Marin' exhibit, a new one will take its place from February 22 - May 12 called "Capturing the Moment". It features a series of photographs from the Marie Brenner and Ernest Pomerantz Collection. You can attend a lecture given by Curator Emertia, Anne Wilkes Tucker, that covers the complexities of reading photographs and the stories that unfold in front of the lens.  The lecture takes place Saturday February 23, 2019 from 2:00pm-3:00pm. See the SAMA website for more information.
Calling All Instagrammers

Love Instagram?  The San Antonio Museum of Art has a new program that encourages Instagramers to do their thing!  All you have to do is follow them on Instagram at @sama_art. When you visit SAMA in person, share your photos and use the hashtag #InstaTourSAMA. Then tag them with a photo of your favorite work and you may be a part of their next InstaTour!