Architecture Adviser
Kris Feldmann
AIA, NCARB, LEED AP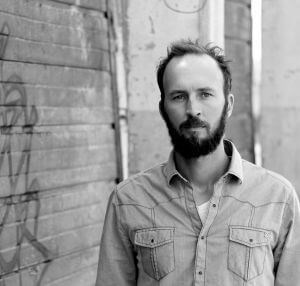 Architect & Design Principal
Kris serves as Design Principal for CREO, following several years with Overland Partners in San Antonio, TX. He brings a wealth of diverse experience with firms across the country, proven success delivering complex award-winning projects, and a passion for innovation-driven design. He views each project as a unique opportunity to be inspired by the dreams of clients and others, couples that inspiration with a drive to understand, explore and believe those dreams, in order to create a new and improved reality.
Prior to CREO while with Overland, he led teams for projects such as the innovative exterior design of the Children's Hospital of San Antonio and the new headquarters for Grande Cheese Company in Fond du Lac, WI, which combined their office, research labs and kitchens in a single building meant to inspire cross-pollination of ideas between departments. Kris worked with architecture firms in Virginia, New York and California, spending several years in Los Angeles. While in LA he worked with HOK on an 820k square foot outpatient healthcare facility, Cedars-Sinai Advanced Health Sciences Pavilion, which combined world-class patient care, clinical offices and research facilities. He was instrumental in the early design development of ARTIC (Anaheim Regional Transportation Intermodal Center), a civic minded transit hub that redefined the approach to transit in habitually car-centric Southern California. Following HOK he joined Paul Murdoch Architects and was privileged to work on the design of the Flight 93 Memorial Visitor and Learning Center in Shanksville, PA. Built to honor the selfless sacrifice of others to preserve our freedoms, this project reinforced his commitment to respecting and enhancing the experiential and emotional aspects of architecture.
Alongside his work within traditional architectural practices over the years, Kris has sought out architecturally tangential yet significant experiences including custom metal fabrication, design/fabrication/installation of water and fire features, and even logistics coordination for a large music award show in Las Vegas. All are evidence of Kris' diverse interests and ability to serve in the multitude of roles that architects are called on to play in their work.
Kris earned a BA in Fine Arts and Economics from the College of William and Mary in Williamsburg, VA, where he also played for their Division 1 NCAA soccer team. He received his Masters in Architecture from SCIArc (Southern California Institute of Architecture), completing his thesis work in Ghana while exploring the influence of cinema and image on the culture of a place, and how architecture can serve to mediate that influence.
In his free time, Kris enjoys spending time with his family, fishing and playing golf.