If you aren't familiar with the iconic modern furniture company, Knoll International, then allow us to take you on a journey through a piece of design history with a local connection. The company was founded by Hans Knoll in 1938 in New York City, and after his death in 1955, his wife Florence Knoll took over as head of the company.  Florence Knoll was not just a business owner but a forward-thinking designer. She created products for the company and provided oversight as to how their brand was represented. While some manufacturers erased their product designers from the picture — simply dissolving them into the larger brand — Knoll was known for allowing the designer's name to remain on the very product they created. As a result, they rolled out some of the mid-century's most impressive designs due to these honorable collaborations. Knoll International's matriarch, Florence Knoll, passed away in January 2019 at the age of 101, but her iconic name lives on.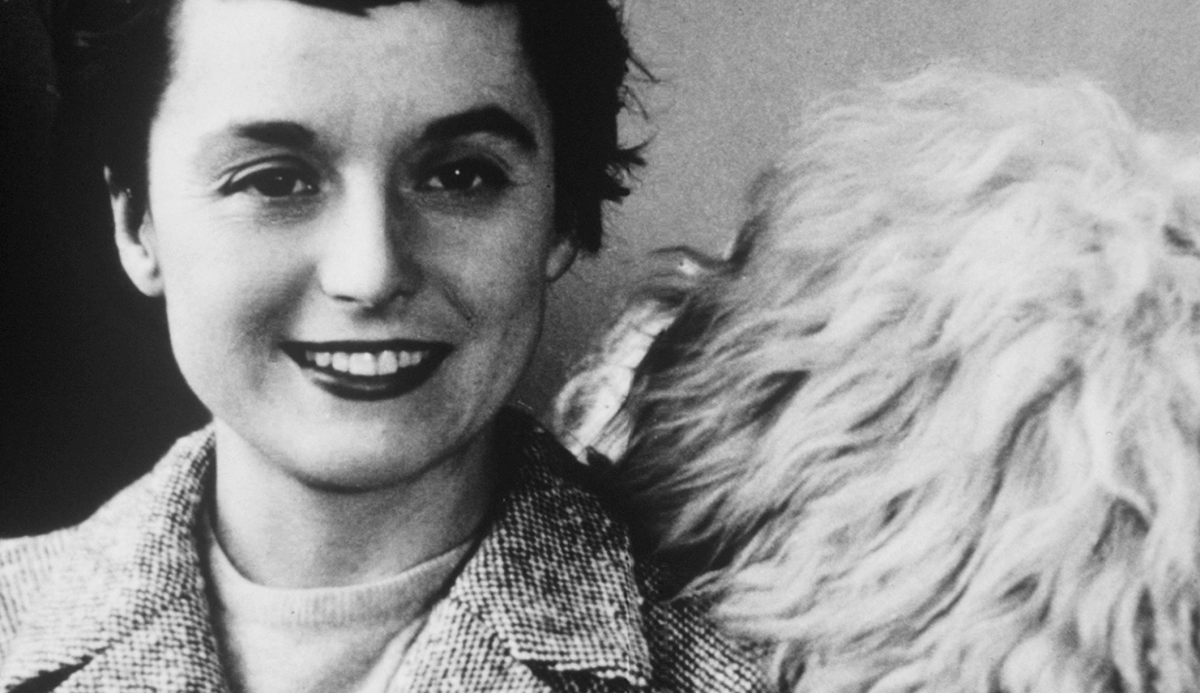 Bobby Cadwallader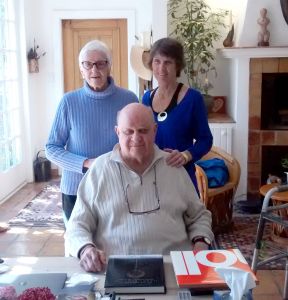 The former president of Knoll International, Bobby Cadwallader, now calls San Antonio his home.  He started off watering the rubber trees for Knoll in the1950s, continued to work his way up in the organization through the 1960s and 1970s, then becoming the President of Knoll International in the 1980s, while residing in Dallas. Cadwallader believed in the company so much that he kept a collection of original sculptures and furniture from the designers with which they collaborated.
A few items in Cadwallader's collection, by mid-century designer Harry Bertoia, are now on view until July 31, 2019, in an exhibition at San Antonio Museum of Art entitled, Harry Bertoia: Sculptor and Modernist Designer. 
Bertoia's daughter, Celia Bertoia, recently visited San Antonio promoting her book and giving a lecture at the San Antonio Museum of Art.  She tells the following story about her father and Cadwallader on the Harry Bertoia Foundation blog:
"One of the pieces he [Cadwallader] donated to the museum in San Antonio was a sunburst piece he purchased from Harry and had displayed in his living room. When Florence Knoll came traipsing through his home, she remarked that Bobby might put that piece in the Knoll showroom right away for others to see. What Florence suggested was really more of a command, since she was the president of the company at that time, so of course, Bobby put the piece in the showroom. But, in fear that someone would buy it out from under him, he asked Harry to make another similar piece that he could substitute at the office. Harry obliged and the smaller version eventually was sold, but Bobby's piece was safe at home again." - Celia Bertoia
Harry Bertoia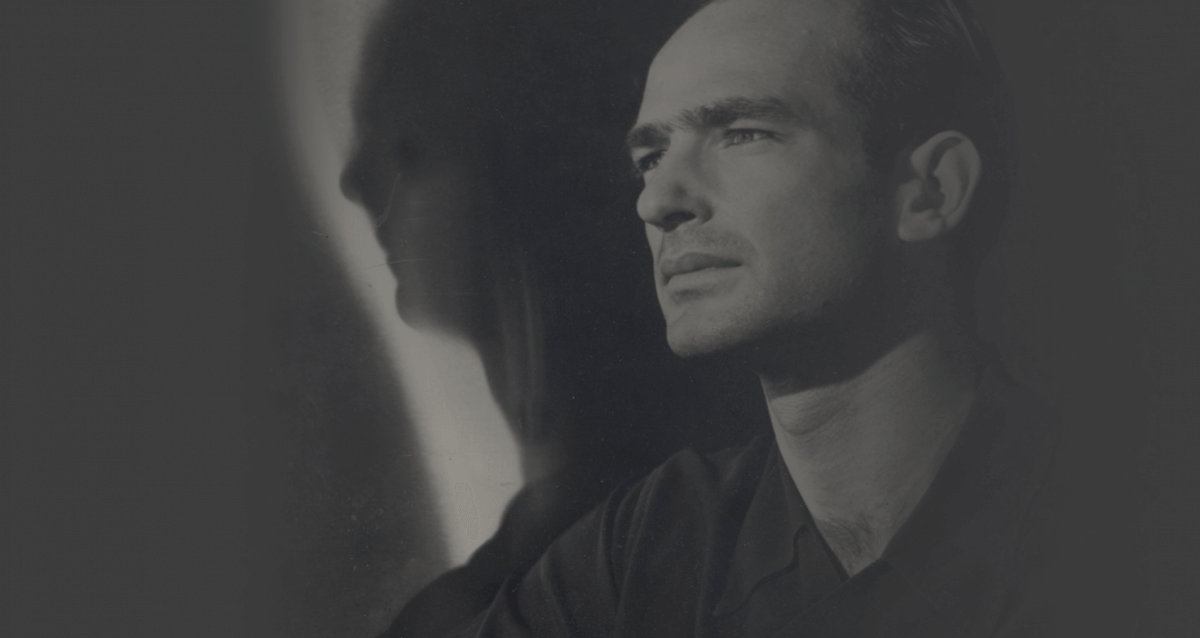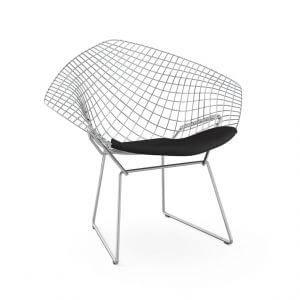 As previously mentioned, several of the iconic designs that Knoll International carries are from the great Italian-born modernist designer, Harry Bertoia. He was born as Aari Bertoia on March 10, 1915 in the village of San Lorenzo, Friuli, Italy, about 50 miles north of Venice. His talent began to surface at a very early age as local brides began to ask him to design embroidery patterns for their wedding linens. As his talents began to advance quickly, his teacher realized there was not much more he could teach the young Bertoia.  It was around this time that he realized he would need to move somewhere else to continue his training. In 1930, at the age of 15, Bertoia moved to Detroit to join his brother that was living there, and his name was quickly Americanized from Aari to Harry. Later, in an application to attend the Cranbrook Academy of Art (where Bertoia met Florence Knoll), he gave some insight into his disposition stating,
"I am rather silent, resolute and industrious. I can use any tool or machinery with dexterity." – Harry Bertoia, age 21
Bertoia's Work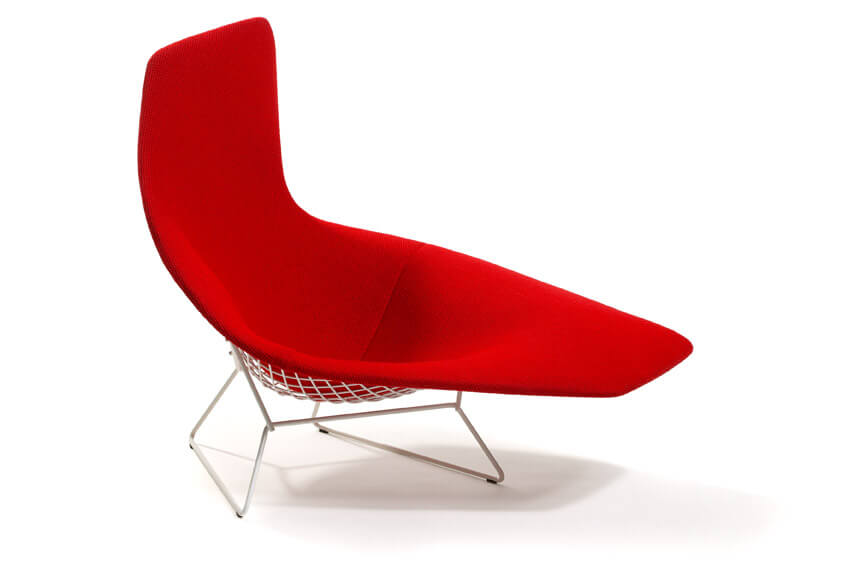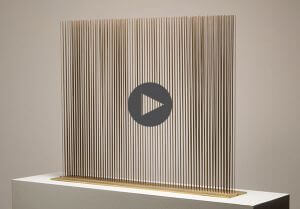 Several of Bertoia's furniture pieces are still available through Knoll International today, such as the Diamond Chair, the Bird Chair, Asymmetric Chase, and the Bertoia Side Chair.  He was also known for his monotypes. The process of making a monotype is all done from the backside of the paper, with the resulting image being on the front.  As someone creates a monotype they are typically creating a negative image, resulting in a positive image on the reverse side for the viewer.  Several examples of these can be viewed at the current Bertoia exhibit at SAMA through July 31, 2019.  His metal sculptures are one-of-a-kind and difficult to authenticate since he refused to sign them.  Once they became popular, there were many attempts at recreating them for a lower price.  Sadly, the very metal that Bertoia chose as a medium, beryllium copper, was found to have a toxic component, and he eventually developed lung cancer and passed away at the young age of 68, in 1978. Some of Bertoia's sculptures were created to make music.  Labeled his Sonambient Sculptures, they are equal parts sculpture and instrument, becoming a beautiful display of both form and function.  
"You go through these emotions - joy, suffering, happiness, sorrow - and if you happen to have a bit of metal in your hands - you just shape it."  - Harry Bertoia
Celia Bertoia Visits San Antonio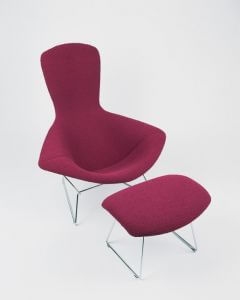 On February 12, 2019, Harry Bertoia's youngest daughter and head of the Harry Bertoia Foundation, Celia Bertoia, gave a lecture at the San Antonio Museum of Art in conjunction with the exhibition highlighting her father's work. She spoke with a room full of local modernists, designers, architects, students, and artists about her iconic father, what it was like growing up with him, and his impact on the design industry. She wrote about her experience in San Antonio on the Harry Bertoia Foundation blog and in it, she says of San Antonio...
"San Antonio itself was a bit of a surprise to me. The population is 3 million (much larger than I thought), and it is quite sophisticated in a very charming way. The recently revised River Walk is a wonderful paved path for dog walkers, joggers, couples meandering, and children of all ages. The historic Alamo and other sites are an important part of American history. The art museum [SAMA], another surprise, is huge in size with an impressive collection spanning all centuries and continents. The auditorium where I spoke is a state-of-the-art tiered facility. I am so glad I had the chance to experience it!"  - Celia Bertoia
Celia Bertoia keeps her father's memory alive through the Harry Bertoia Foundation, a 501(c)(3) public non-profit organization. Its mission is to educate and inform the public about artist, Harry Bertoia, and modern art in general. They collect historical documents of Harry Bertoia and distribute them, create and expand public displays, and create educational programs of Harry Bertoia's artwork and music.
How to Add Knoll to your Collection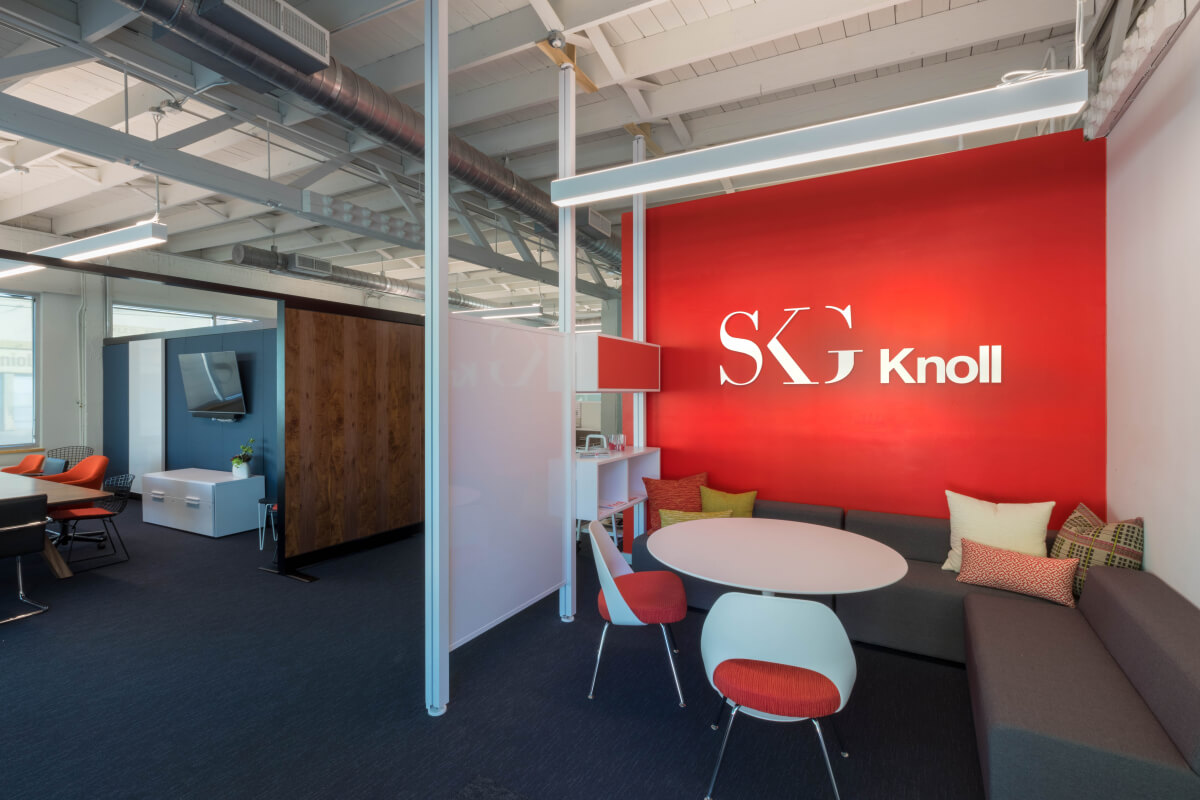 Knoll is known as a manufacturer of quality design used in both residential and commercial applications. To this day, Knoll International holds the rights to produce many of the classic mid-century modern designs that we have mentioned, plus many more from collaborations with a long list of other designers.  Many of the classics are available through a collection called KnollStudio within Knoll International, and you can purchase them through the local Knoll dealership originally called Shelton Keller Group, now SKG, Inc.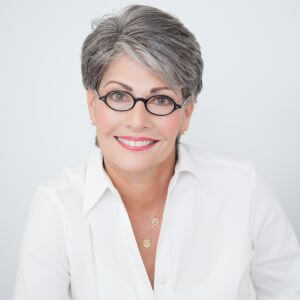 Their showroom in San Antonio is located near the Pearl Brewery. Owner/Operator, Diana Keller, has a rich history with Knoll International. Diana is the co-founder and president of Austin-based SKG, one of the largest Knoll furniture dealerships in the country and the second largest woman-owned business in Central Texas. She started the company in 1996 and the company employs more than 80 designers, support and strategic workplace professionals serving clients across the country. Diana is a devotee of design with an ability to understand the subtle functional elements most people take for granted in their daily lives. She values their partnership as a Knoll dealership stating,  
"I love how Knoll's design legacy was built by a pioneering female entrepreneur who took what her husband started and grew it into an iconic brand. Everything by Knoll is beautifully designed and engineered to be timeless. That's why we're so proud to represent Knoll and offer its constellation of design-driven brands to our clients."
Diana is a member of the University of Texas School of Architecture Advisory Council and she serves on the board of the Charles Moore Foundation.  Kevin Keim, Director at the Charles Moore Foundation, was one of the contributors to the Harry Bertoia exhibit at SAMA.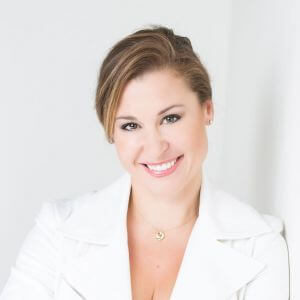 Diana's business partner at SKG, Inc. is Beth Goff-McMillan. Beth understands it's not just furniture. Where and how employees work has everything to do with their level of engagement, which ultimately results in an organization's success. She started on her journey with Knoll as part of the distribution channel, was a regional manager for Knoll, and has brought her experience full circle as a dealer principal. Beth's goal is to solve problems before they arise and set businesses up for success. She is focused on process improvement, strategic planning, and ensuring clients receive their maximum return by focusing on their business objectives. 
San Antonio does not cease to surprise in our rich history and our connections to the design industries overall. Don't miss the Harry Bertoia exhibit at the San Antonio Museum of Art before it closes on July 31, 2019.
We close by leaving you with a quotation about good design...
"The urge for good design is the same as the urge to go on living. The assumption is that somewhere, hidden, is a better way of doing things."  - Harry Bertoia
Live well and ViVA M!SA !