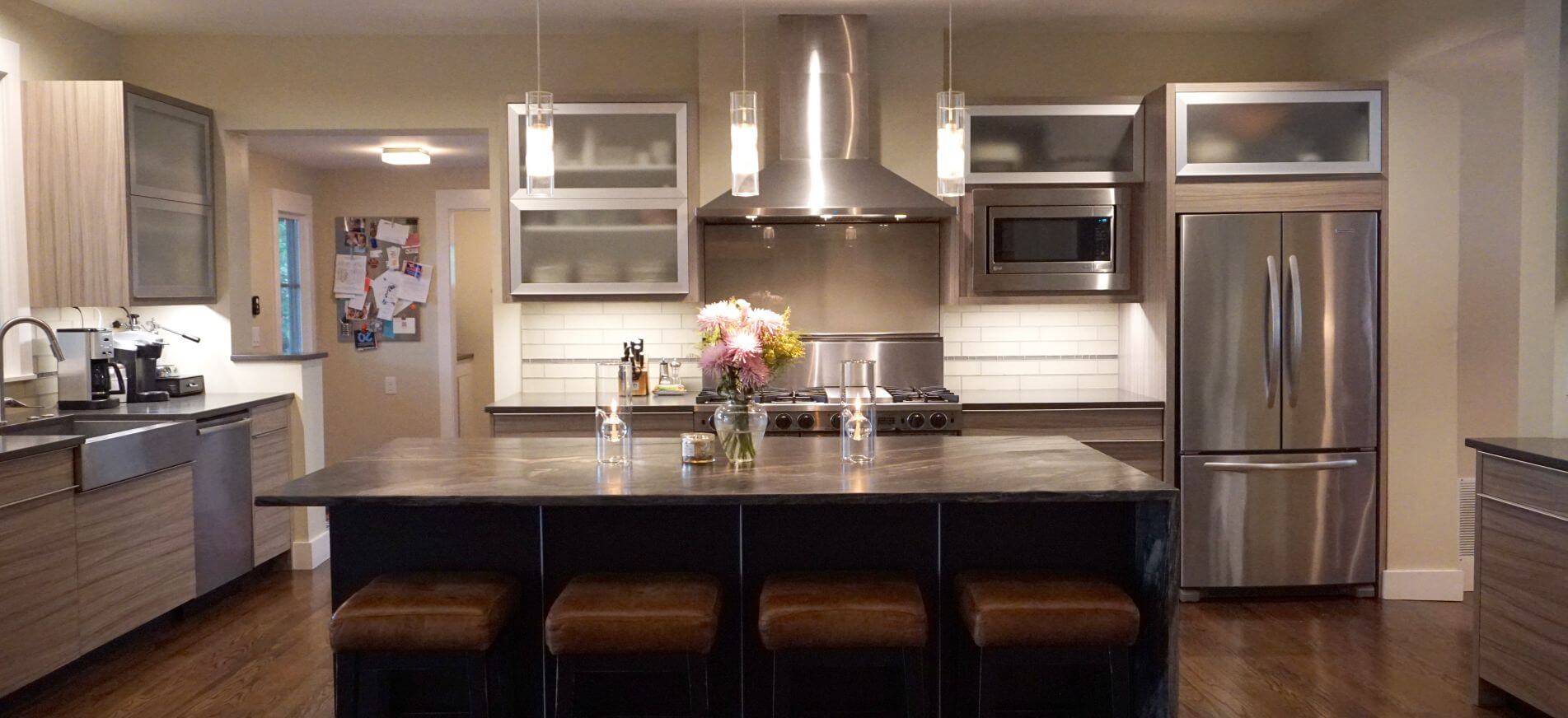 At Home in the Community: ADAPT Architecture + Construction
November 27, 2017 at 9:46pm
While San Antonio may not have as many modern homes as Austin, these beautifully streamlined structures are certainly on the rise!  Those helping to change that are design-build firms like ADAPT Architecture and Construction LLC. While ADAPT emphasizes that they are not dedicated solely to a modern aesthetic, they certainly know the craft and their portfolio-of-work tells the tale.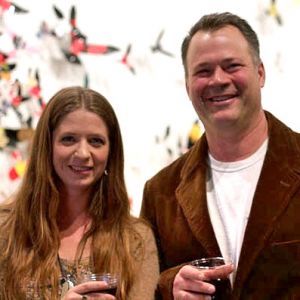 Peter DeWitt has been an architect in the San Antonio market for more than 23 years and has developed a high reputation in the community for his standards in architecture.  His origins are in construction so he is well versed in both design and has hands-on experience with how things are put together.  He obtained his degree in architecture from the University of Wisconsin- Milwaukee. Morgan Penix is a multi-faceted designer who worked with Pete for 12 years and has been co-owner with him at ADAPT for the past four years.  She has a Masters in Architecture from Texas Tech University.  
What is Design-Build?
Firms that are design-build have an excellent benefit to bring to the client.  In a traditional sense, an architecture/design firm would design the project, present it to the client for approval, then produce a set of construction drawings to hand over to the contractor to show how things are to be detailed for cabinetry, wall panels, stone work, etc.  Depending on the general contractor (also called the G.C.), this might mean that the subcontractors they hire (i.e. cabinet makers, sheetrock installers, etc) may or may not have the skill set to achieve the desired details that the architect originally intended.  In a design-build situation, and in the case of firms like ADAPT, the architect is also the contractor and hires the particular subcontractors or craftsmen that they know can create the details they envision for each project.  This means that the architect is the G.C., and the G.C. is the architect, and a member of the team will be on site daily to ensure everything is headed in the right direction, providing problem solving along the way as needed.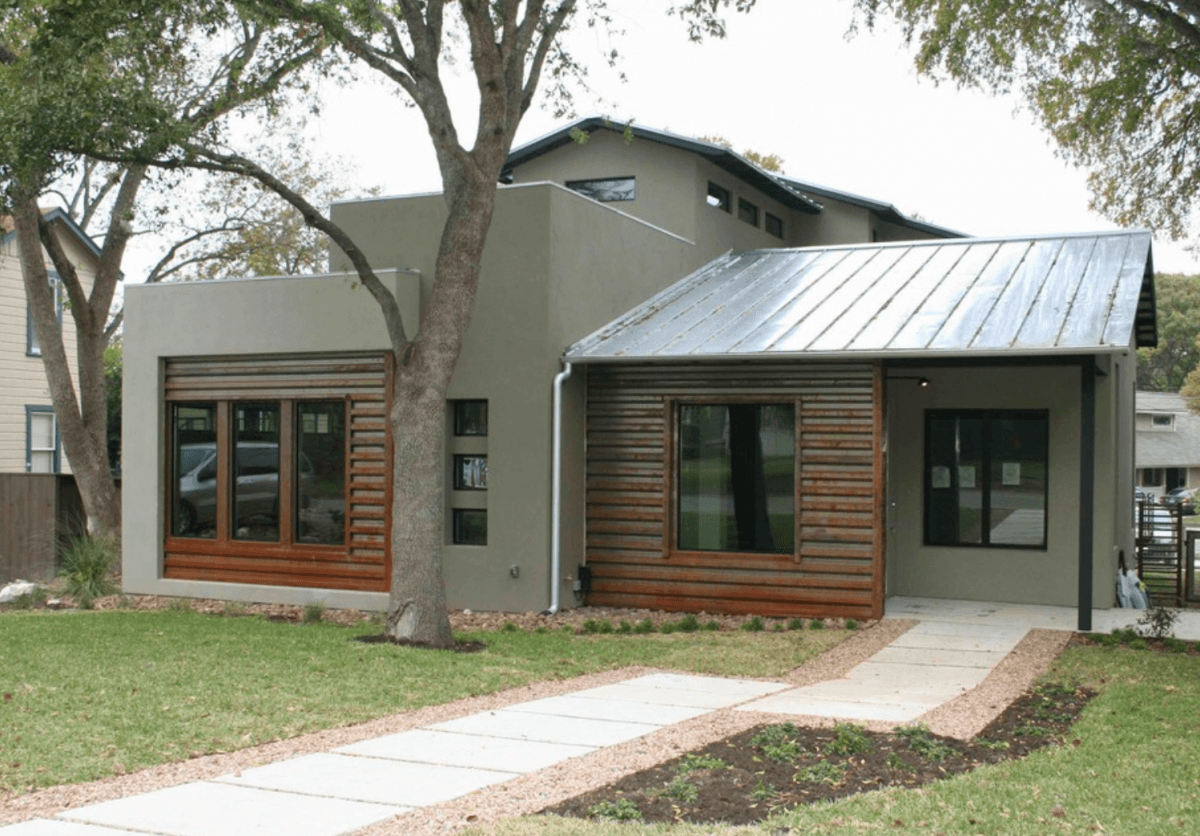 Details, Details, Details…
Did you notice the baseboard detailing the last time you were in a modern home?  Perhaps you thought they eliminated the baseboards all together. There is much more at work in creating a clean and streamlined look than what meets the eye.  The same goes for a seamless addition in an historic remodel.  This video helps to explain how a recessed baseboard detail is achieved in a modern home.  
With their background being an architecture firm, ADAPT is trained and has the experience to create beautiful detailing which sets them apart from typical builders.  One of the details that ADAPT recently was involved in and seamlessly executed for a client involved a high-end stone slab installed as a countertop with an original steel column piercing through it at the kitchen island.  Keep in mind, there was no replacing this valuable custom selected slab if something went wrong during installation. ADAPT was sure to coordinate the various subcontractor's schedules to make sure all hands were on deck for this important installation.  First, the structural subcontractors braced the ceiling up while the countertop subs cut the hole in the stone countertop at the perfect diameter and location for the steel column.  While the ceiling remained braced, the steel column was cut in half, placed through the hole in the slab, and re-welded back together.  The weld was so well done, one could not find the seam in the column.  This steel column also served as a conduit to provide power to the kitchen island.  All trades being present at the same time produced a beautiful feature for their client's home and the end result was seamless (pun intended) and quite the conversation piece. You can view a time-lapse video of the entire process on their YouTube channel. 
At Home in the Community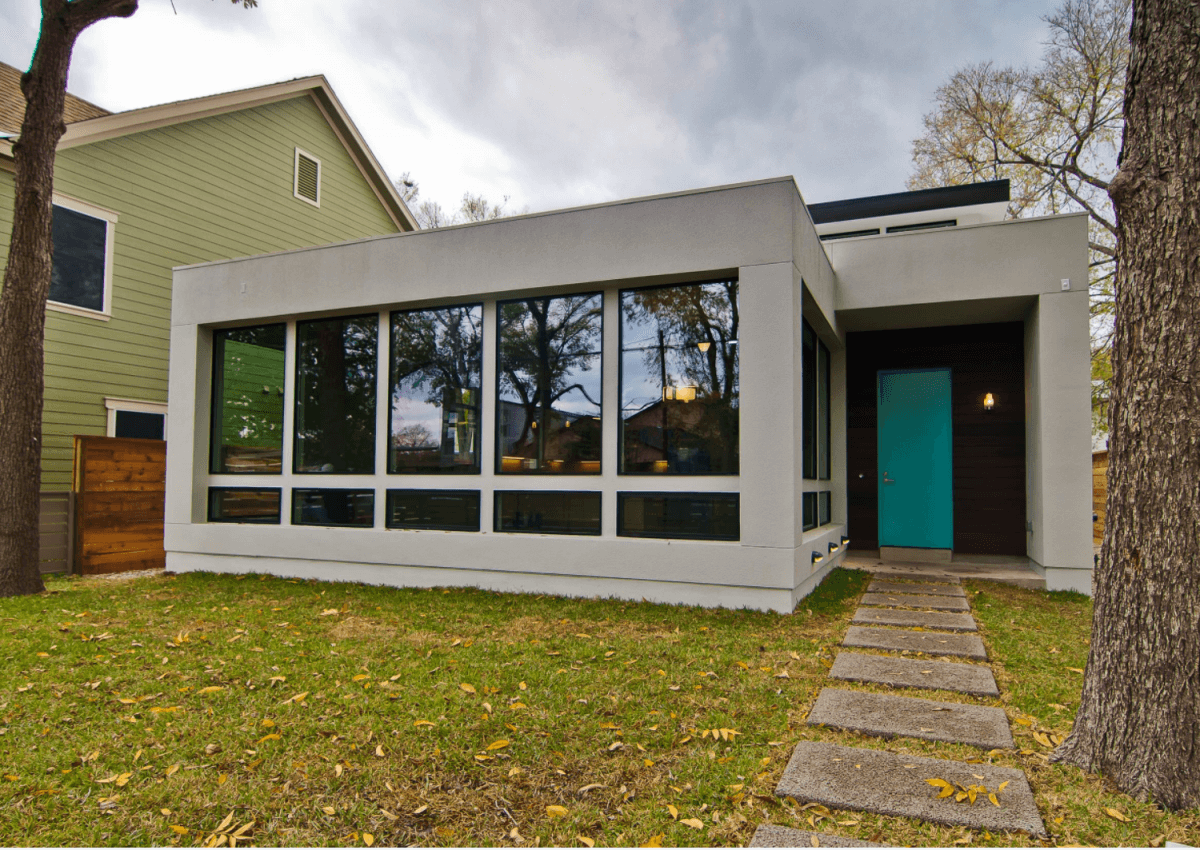 One thing that ADAPT loves about working in the heart of San Antonio is living and contributing to a community which adds to their quality of life.  The old adage "it takes a village to raise a family" is still alive and well in these communities.  Morgan and Peter both live in the very neighborhoods where they often work.  Peter pointed out that there is an architect on nearly every block in the neighborhood where he lives.  This shows a community of like-minded individuals who have a respect for craftsmanship and an ethic for doing things right the first time.  Peter and Morgan love the format of being design-build as that allows them to be very hands-on with each project.  This goes a long way with their clients/neighbors, and is probably a good thing, since it is likely they know where they live. ;) Often when ADAPT's clients commit to buying a home in the area, they stay and add-on if they need more space as opposed to moving further out of town to gain more square footage.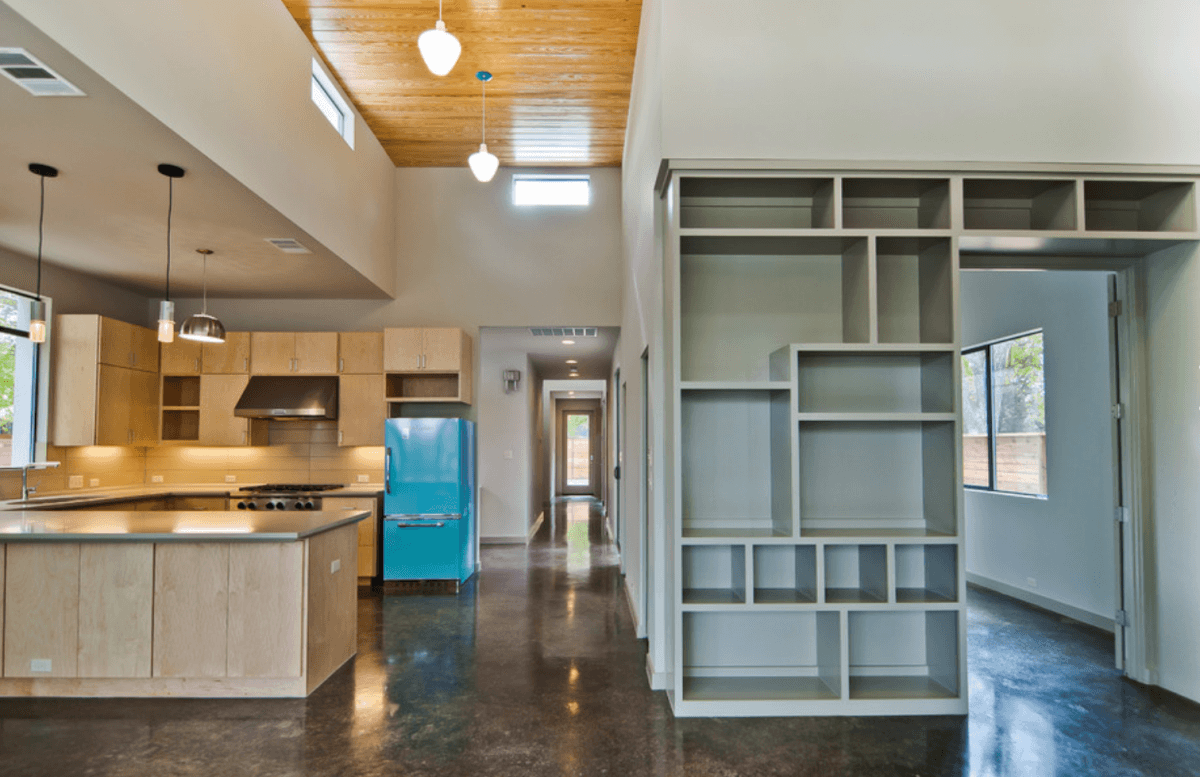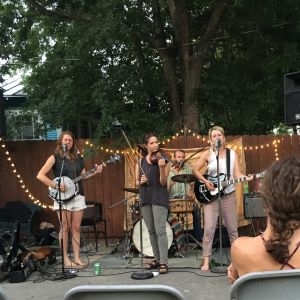 Morgan lives in Mahncke Park and has a beautifully restored home where she resides with her husband and two children.  Every now and again you may hear some beautiful bluegrass music coming from her home as she is good friends with the band Whippoorwill (as well as other local groups).  She will occasionally open up her lovely landscaped backyard to neighbors and friends to gather for a concert.  She may even pick up her violin and join in the performance.  Many creatives are often multi-faceted.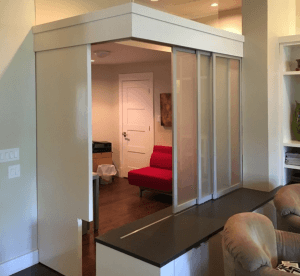 Peter lives in Terrell Hills where he and Morgan transformed his home into a stunning showcase where they bring clients/potential clients to display the mere beginning of their capabilities.  He lives there with his wife, two teenage sons, and their friendly black lab.  The vision that the ADAPT team had for this home in Terrell Hills took it through a major overhaul.  The foundation was previously multi-level and they went to great lengths to make it all one level.  They relocated the fireplace from the front of the home into the middle of the home and incorporated it into the new open concept living room. The home office has a feature where it can be completely disconnected from the open floor plan as needed through a series of sliding panels.  The kitchen is warm yet sleek and modern (a look that they often achieve in their modern homes) featuring hydraulically lifted glass upper cabinet doors, and back-painted glass as a backsplash behind the range that opens up to reveal a hidden spice cabinet.  The stone for the kitchen island countertop was the inspiration for the entire kitchen and is a beautiful thing to behold. In the backyard, one of the trees that had to be taken down was re-purposed into both a bench in this home and for the patio on another project; and in doing so, they took an existing material that could have been construction waste and transformed it into multiple pieces that will function in another way for generations to come.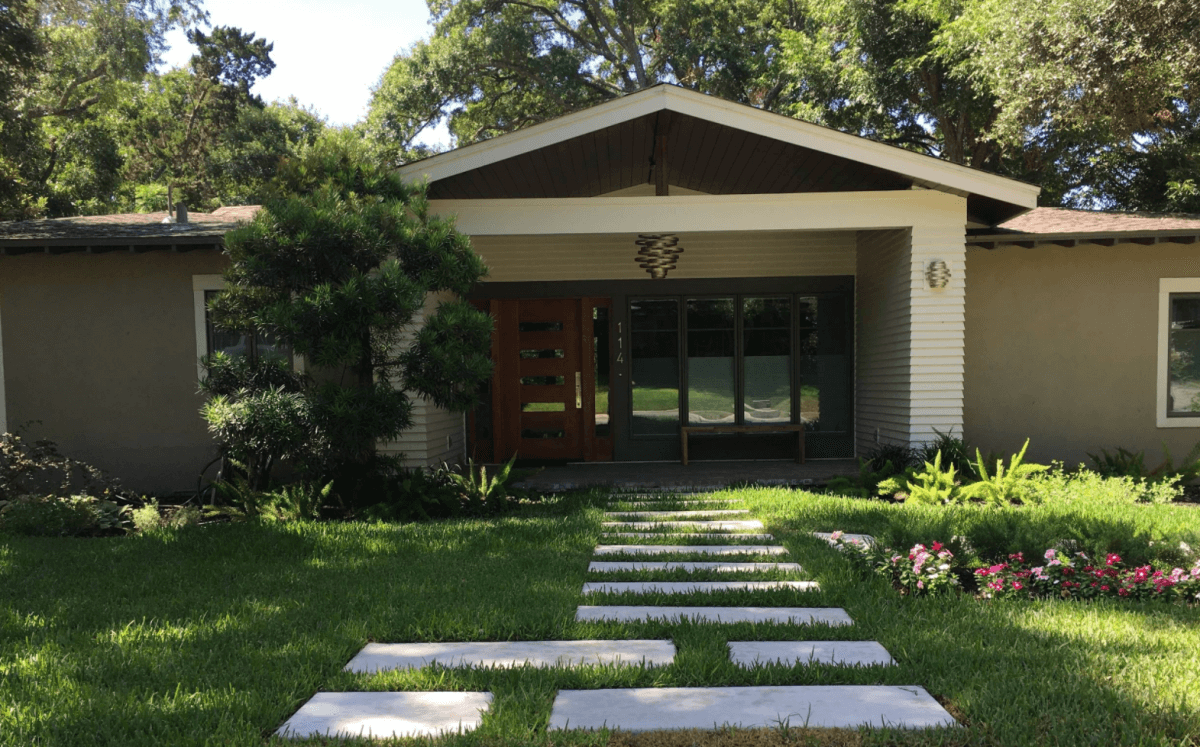 Urban Infill Housing Market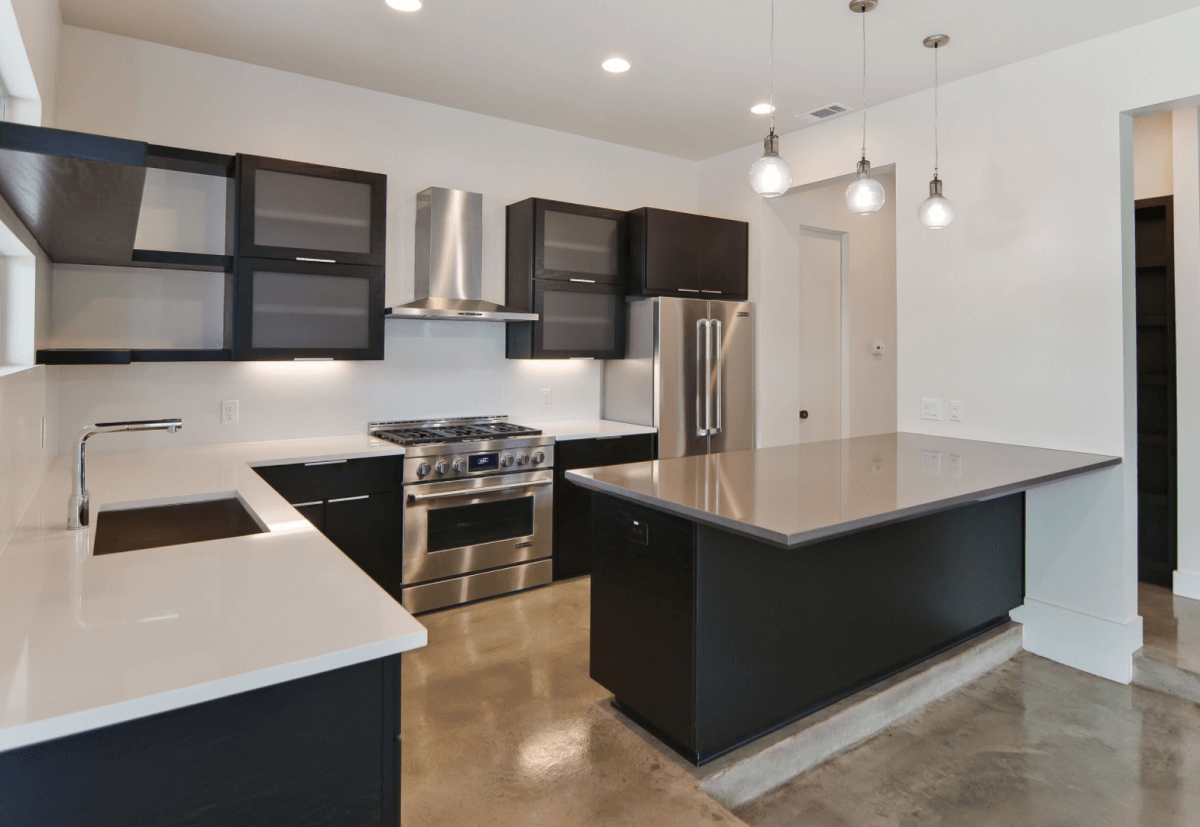 ADAPT's clients tend to lean toward higher quality materials applied within a smaller footprint on an urban infill lot.  The original home on the property may be under 2,000 square feet for the first floor, but from there they might build up, adding on a second story or additional rooms onto the first floor.  The typical price per square foot for the existing structure upgrades are around $150 per square foot with the additions ranging anywhere from $200-400.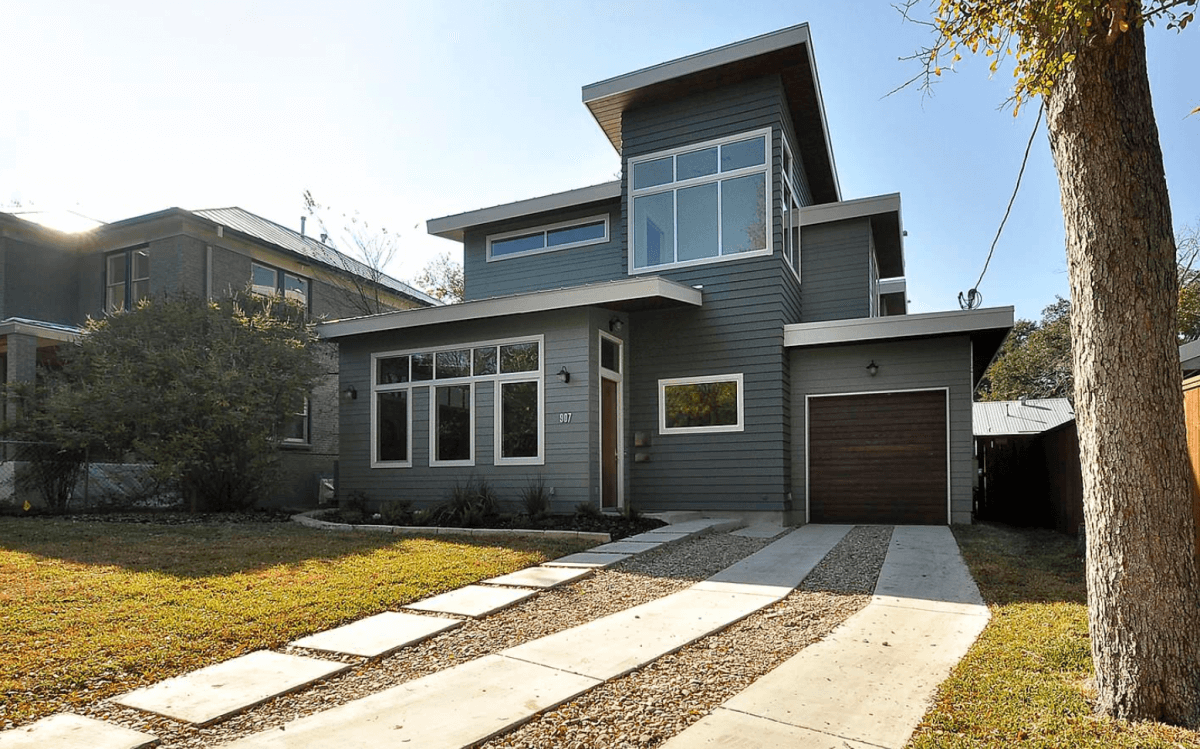 ADAPT's projects have been featured in the American Institute of Architects San Antonio Homes Tour and in the background of the movie 'Amanda & Jack Go Glamping' starring David Arquette and Amy Acker.  For more, be sure to view ADAPT's project portfolio on their website and watch for their updates on social media via Facebook and Instagram. While they don't focus on a modern aesthetic exclusively, it is worth viewing their other projects to see how they respect the history of the structure while updating per their client's needs.  If you are in need of a new home design or home renovation, be sure to consider supporting your local design experts as they are a talented and experienced group of individuals! ¡Viva MiSA!