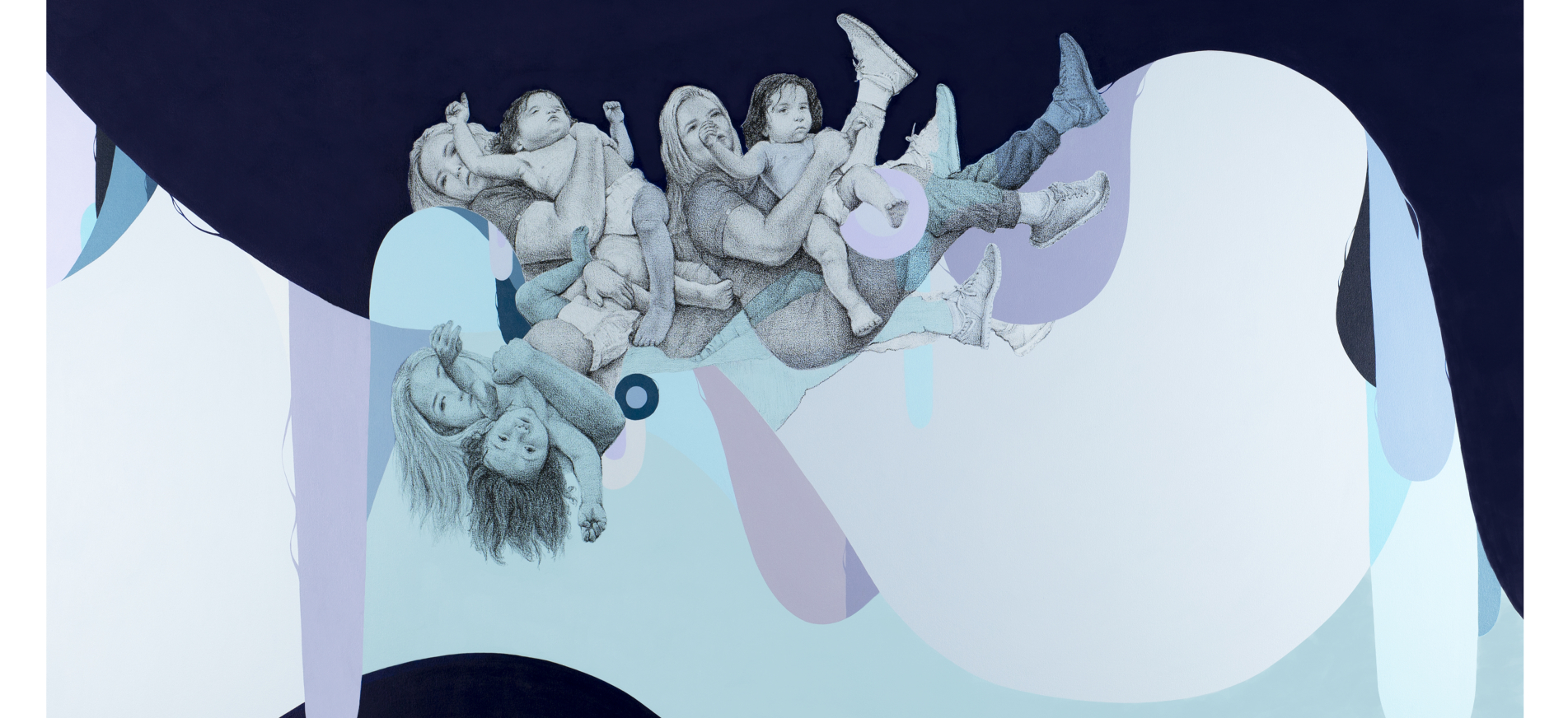 [Sponsored] Fernando Andrade is a San Antonio-based contemporary artist that was born in the Mexico border town of Acuña Coahuila. His family migrated to Texas when Andrade was just 7 years old for work and they now run a paint contracting company.

About coming to San Antonio he stated, "We had a little bit of family here already so my parents felt that San Antonio was a good place. I like it here. With my work, it's not too far from Mexico that it allows me to go visit and stay connected to my roots."
Getting Started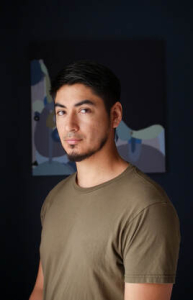 Andrade began drawing professionally in 2012, but his interest in the visual arts began in high school. Andrade attended Thomas Jefferson High School in San Antonio. In their curriculum, they were required to choose a class in the arts which could include band, choir, dance, theater arts, photography, and ceramics, among others. Andrade decided that an Art 1 class appealed to him the most as they explored drawing with graphite, pen, painting with watercolor, etc. As fate should have it, Jefferson had the Fine Arts Magnet Academy on the same campus which was directed at teens who were interested in pursuing the arts professionally. Andrade recalls being on the regular track at Jefferson but was grateful to benefit from the facilities, supplies, and teachers at the magnet school. He stated, "It was meditative." After completing the Art 1 class, he found himself sketching on his own with graphite and ballpoint pen over the Summer break, mostly drawing portraits from magazines, paying close attention to tones and details. 
Following high school, Andrade enrolled at San Antonio College (SAC) in their Graphic Design program. Some of his first classes were Drawing 1 & 2 which introduced him to figure drawing. The professor that left the biggest impression on him was Mark Pritchett. In Drawing 3 & 4, he started to hone his hand-eye coordination even further and feels sketching portraits in his early years contributed to the muscle memory he needed to aid in the advanced figure work. At first, Andrade was of the opinion that photorealism and hyper-photorealism were the definition of art. Now he believes it is important to master this medium as a baseline before expanding to others.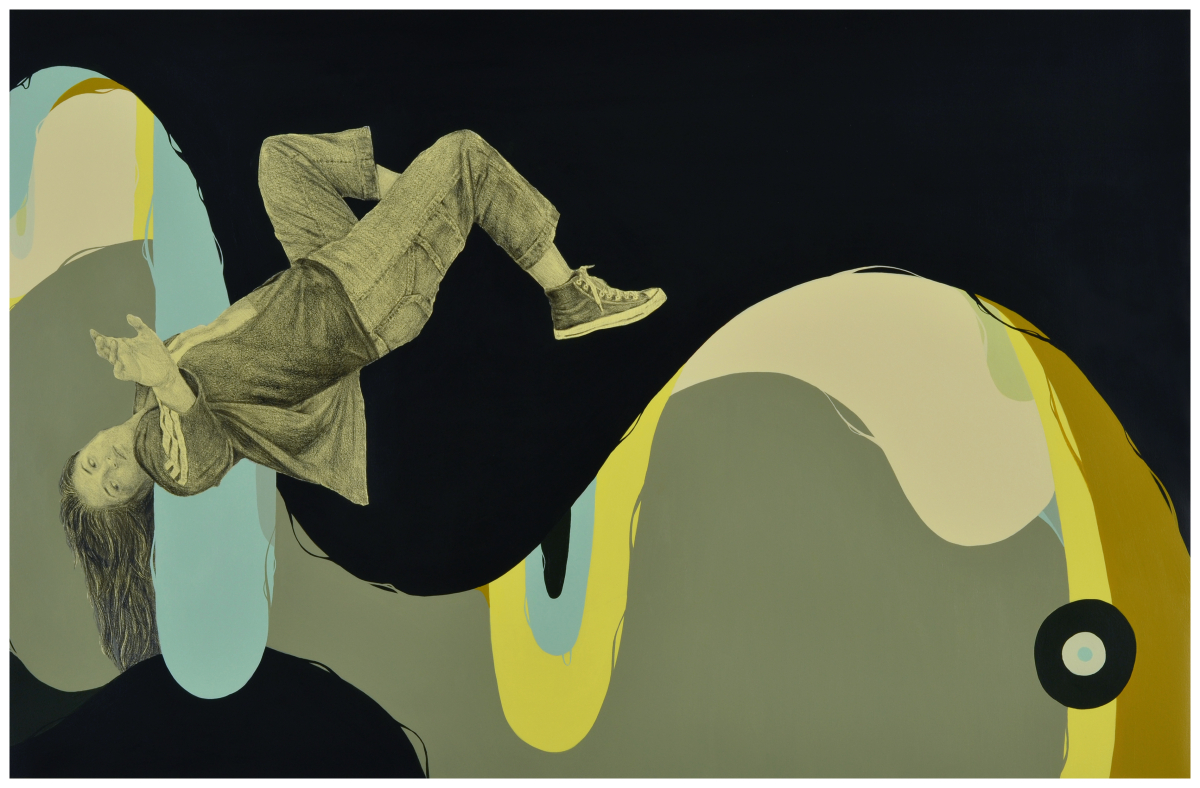 Other artists and exhibitions that have influenced and inspired Andrade are the loose photorealism of Chuck Close and the David Hockney retrospective at The Met. Andrade was impressed with the history of Hockney's work from his early career up to the age of 85 when he was even using an iPad as another tool to produce paintings.
While at SAC, Andrade had the assignment to write an essay based on multiple artists. It was at the McNay Art Museum in San Antonio that he was introduced to the work of San Antonio-born Vincent Valdez and his 2004 boxer series entitled, Stations. Andrade was blown away by the scale of Valdez's work paired with its both highly rendered and loose detailing.
Representation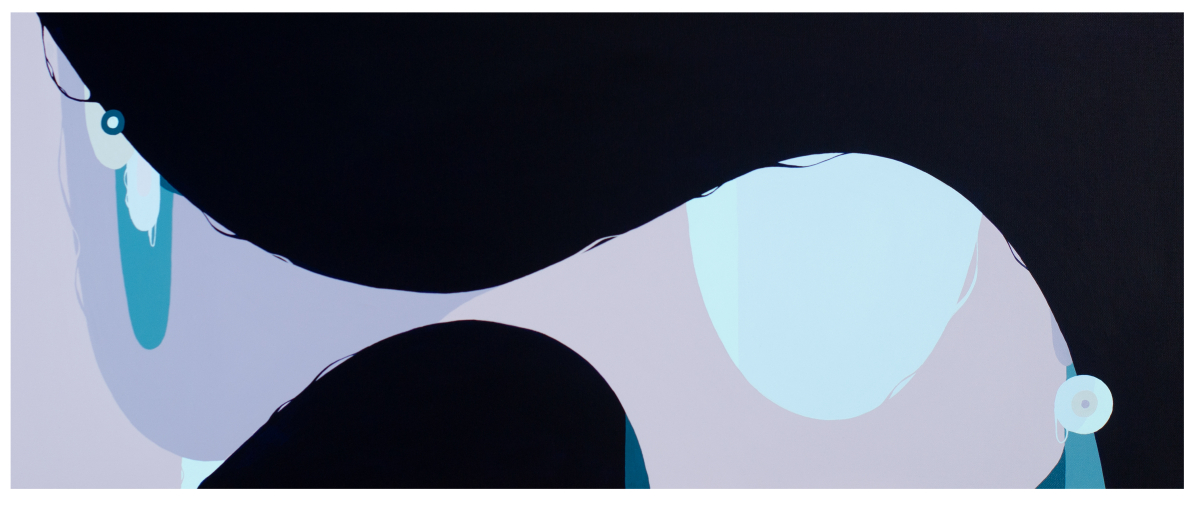 A recent press release through Rockport Center for the Arts relayed much of the involvement and attention that Andrade has received in recent years in Texas and across the United States,
"Andrade has worked with galleries in Manhattan and Santa Fe. He has exhibited his work in numerous galleries including solo shows at Gerald Peter's Project Gallery, Santa Fe, N.M.; and Blue Star Contemporary, San Antonio; as well as duo and group shows at the Mexican Cultural Institute, San Antonio; National Museum of Mexican Art, Chicago; Meadows Museum of Art, Shreveport, LA; and Southwest School of Art, San Antonio. Andrade has attended residencies at the Vermont Studio Center, and Elevarte Community Studio in Chicago and was the recipient of the National Association of Latino Arts and Cultures individual artist grant in 2018."
The artist taught drawing classes at Rockport Center for the Arts in 2022, and in Spring 2023 he has a solo show there on view through June 11, 2023.
He also recently participated in a Texas-wide survey on Latinx artists in the Soy de Tejas exhibition at Centro de Artes in San Antonio.
In a statement about the representation of Latinx artists, he told MiSA, 
"I feel there is a need for diversity in institutions. It is important to share the work across states. It's an important time, for sure."
Solo Exhibition at Rockport Center for the Arts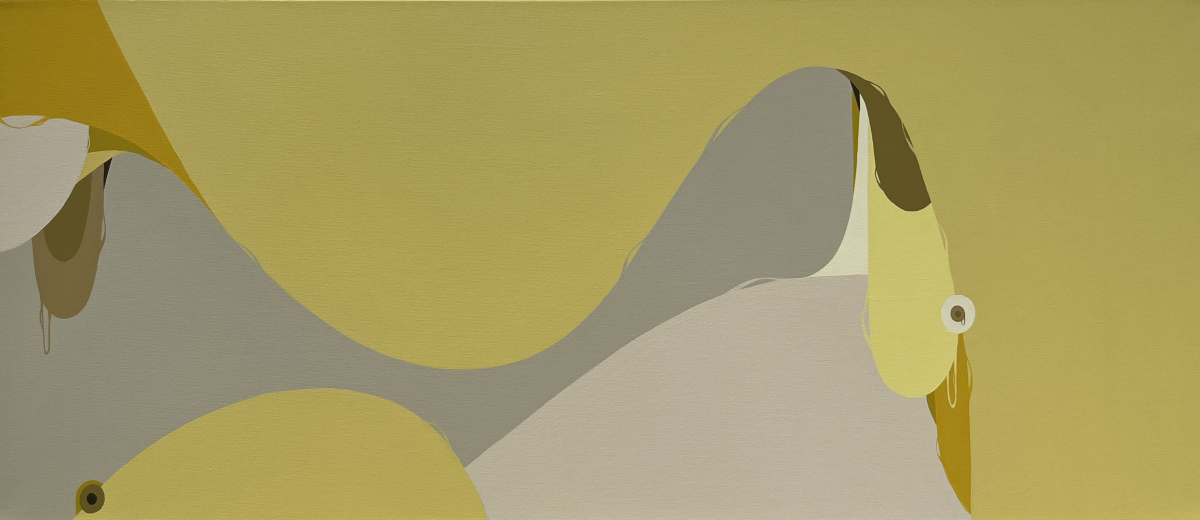 Andrade is having his first solo show in the Texas Coastal Bend, entitled Confluence, at Rockport Center for the Arts in Rockport, Texas. The exhibition includes two separate series by the artist entitled Espacios and Suspended Thoughts. Espacios explores abstract space and color while Suspended Thoughts is a combination of his figurative drawings in concert with the abstract paintings to communicate what it felt like to be in lockdown during the COVID-19 pandemic. The Suspended Thoughts series is some of the finest work we have seen by a regional artist dealing with subjects of turmoil caused by the pandemic. 
In an artist statement, he explained,
"My figurative works [Suspended Thoughts] are often reflective imagery capturing the emotional complexity of the immigrant experience. I attempt to emphasize humanity, isolation, mental health, and loss," said Andrade. In contrast, his abstract paintings [Espacios] are improvised and organic colorful compositions. "I view my abstract paintings as therapeutic, allowing myself to imagine space, arrangement, and rhythmic affinities."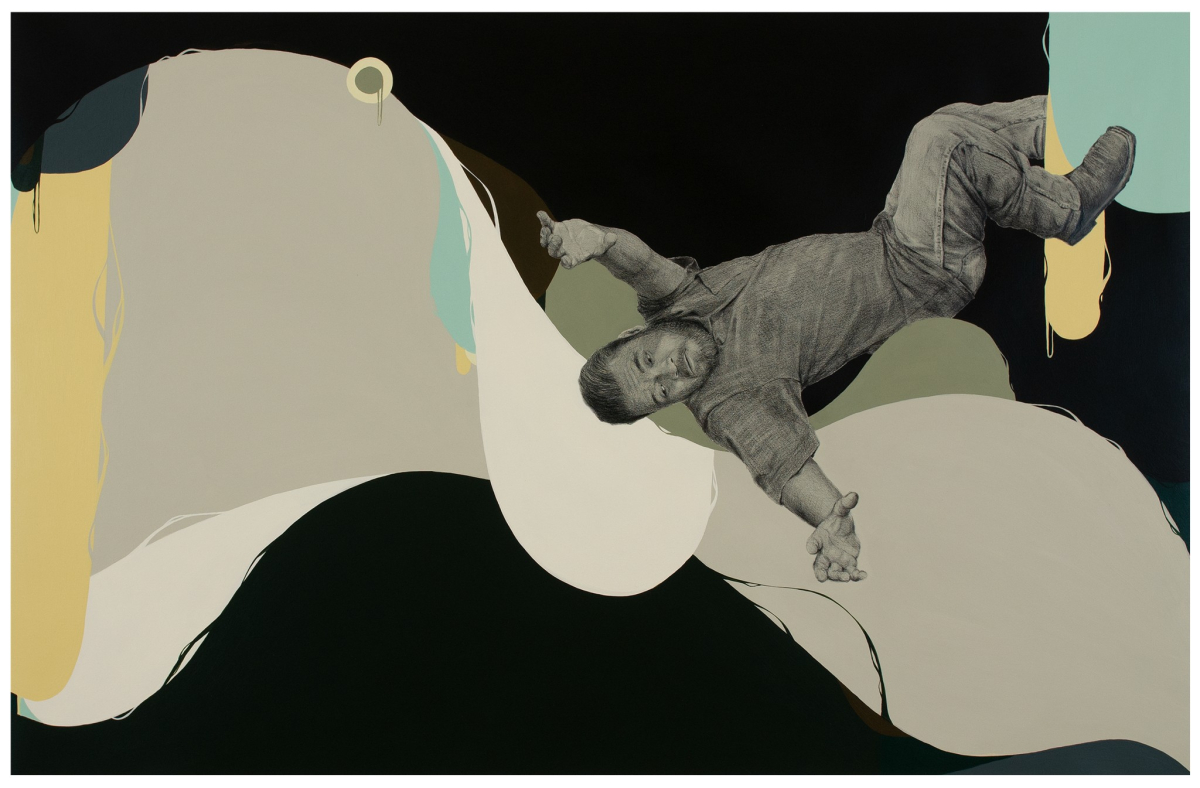 Elena Rodriguez, the exhibition's curator for Rockport Center for the Arts, stated about Andrade's work, 
 "Fernando has created a universe where these two completely separate worlds — the abstract and the hyperreal — exist together. He has created a body of work that has both tension and harmony."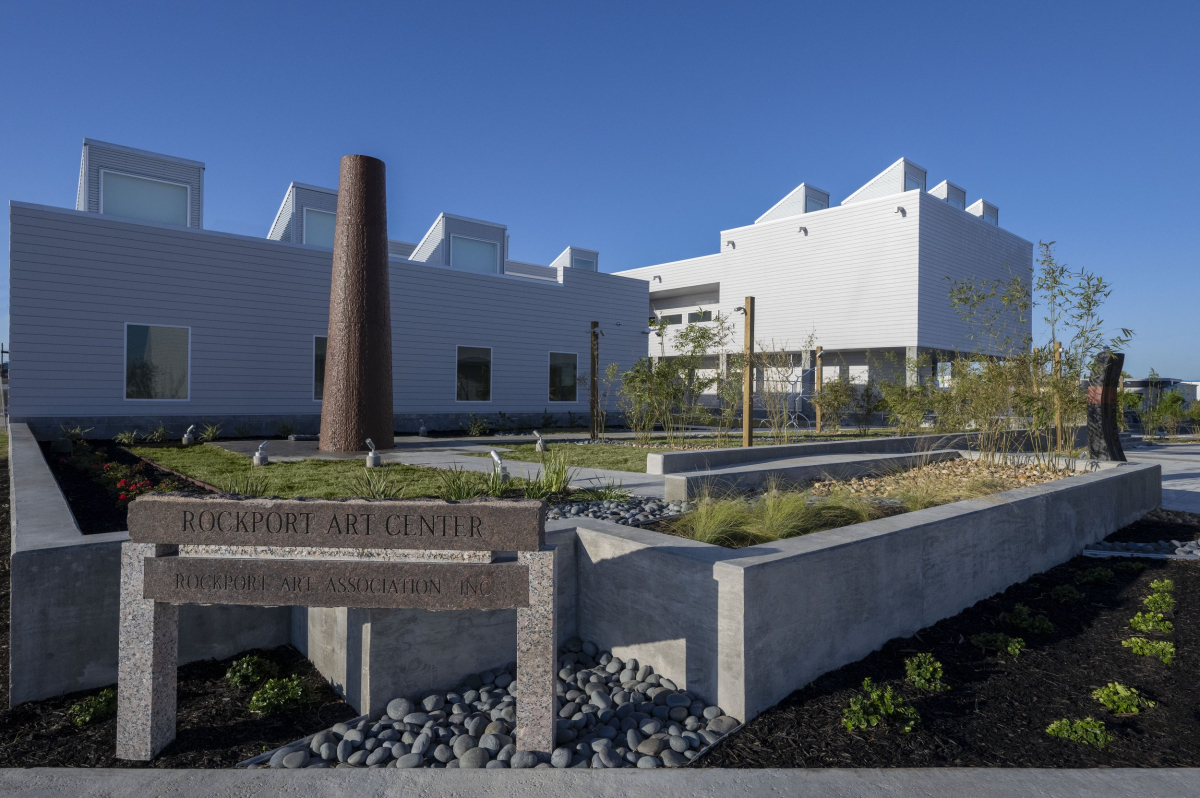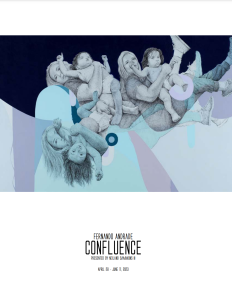 Confluence is a free show and open to the public. Presented by Neiland Sammons II, the exhibition will be on display through June 11, 2023 in the H-E-B Gallery located on the upper level at The ROCC in Rockport, Texas.
All of Andrade's work in Confluence at Rockport Center for the Arts is available for purchase through their exhibition catalog. 
To view our recent interview with Fernando Andrade, click the image below. This video was also featured on Glasstire TV in their 5-Minute Tour video series.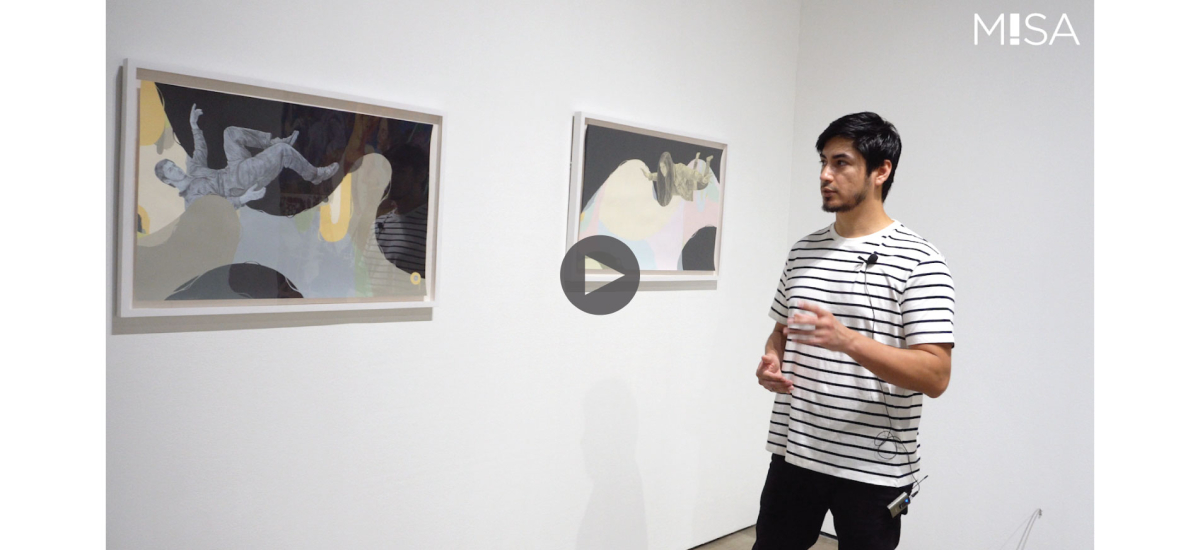 For general information, visit rockportartcenter.com, follow RCA on Facebook, or call (361) 729-5519.