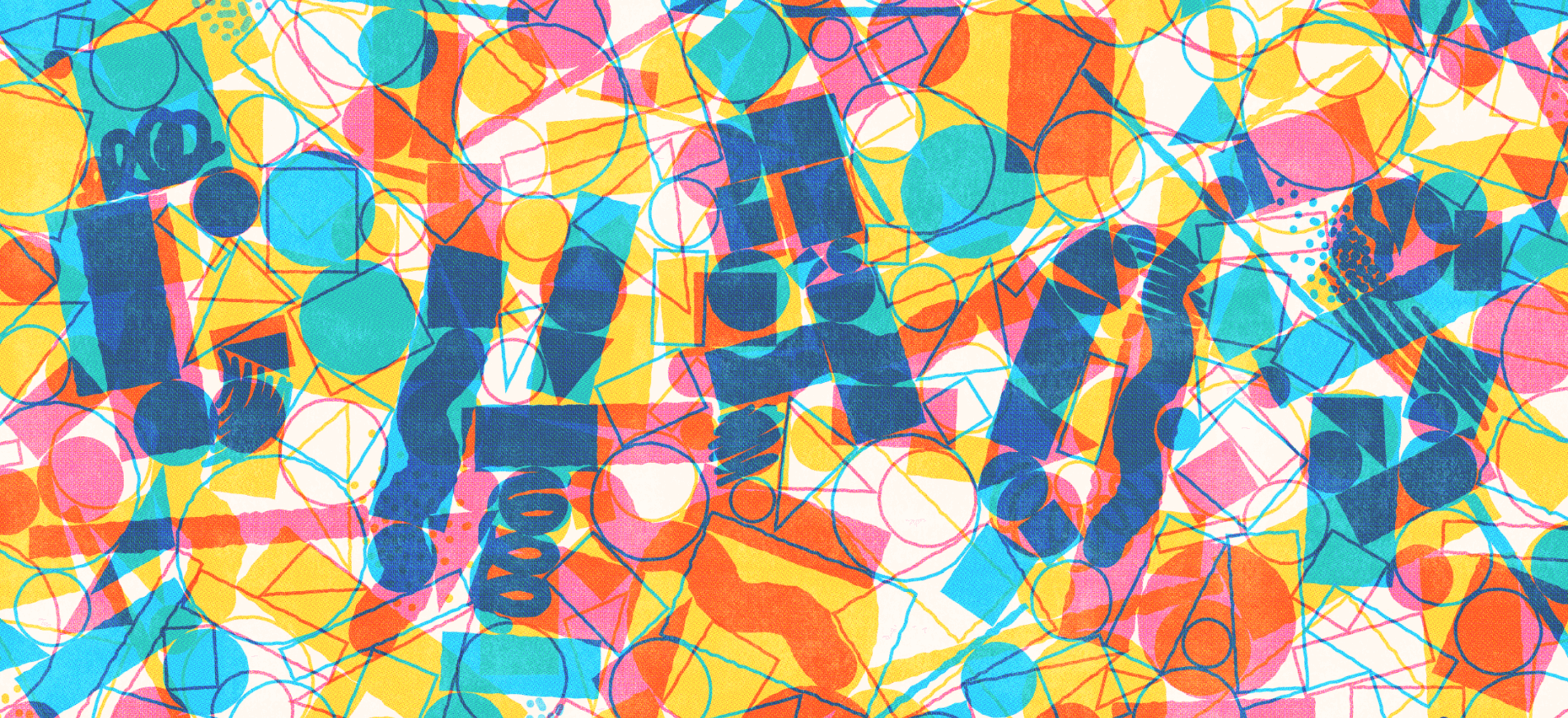 The year was 2008. A business owner of a co-working space in New York City by the name of Tina Roth Eisenberg began to see the economy struggling, and as a result, her friends that were in creative careers began struggling too. She started to wonder if there was a way that she could gather her creative community together once a month to hear an inspirational speaker and include free coffee and breakfast. CreativeMornings was born! This year is the 10th anniversary of the formation of CreativeMornings and now it has chapters that span across the globe.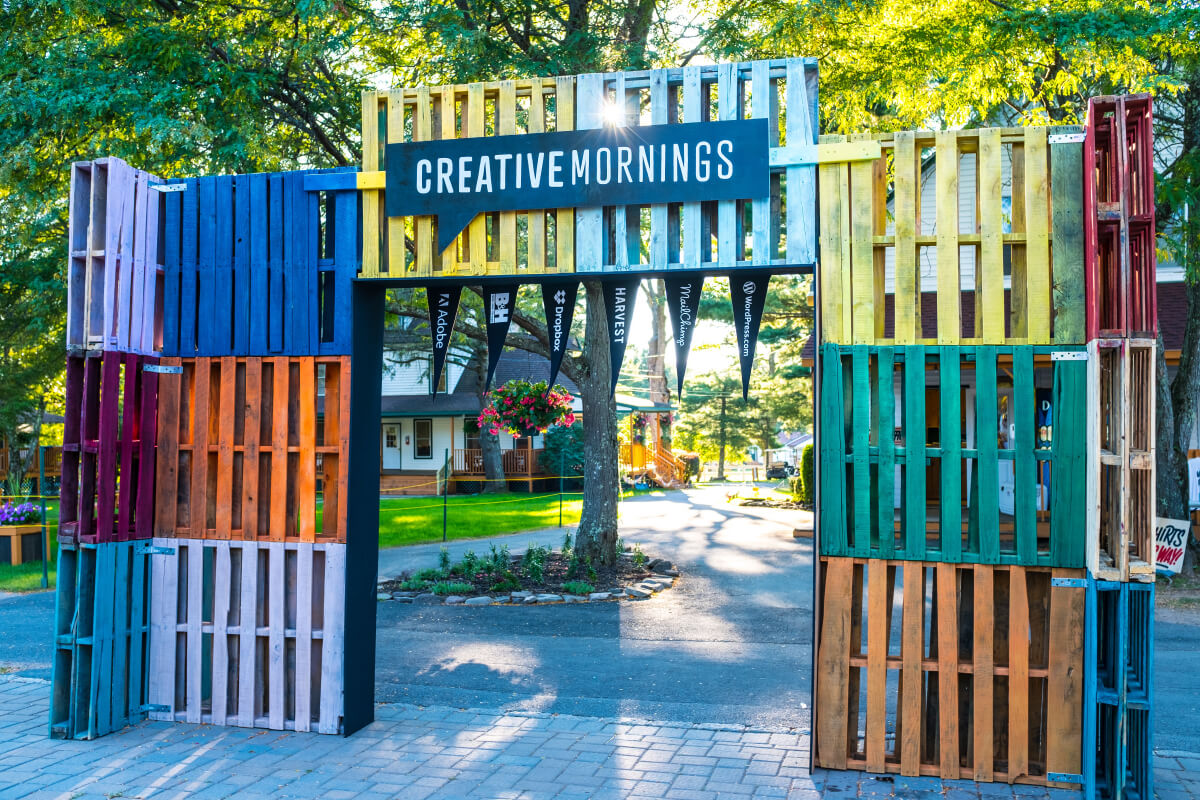 In the past, local host Kiley Lange (art educator) and co-host Katie Bingham (architect) had attended and volunteered for the well established CreativeMornings Austin. They knew first hand what a wonderful cohesive community it was for creatives and wanted the same for San Antonio. CreativeMornings HQ required a high-quality video application in order for any city to be considered. They then coordinated testimonials from Robert Rivard of the Rivard Report, Rosemary Hickman with the McNay Art Museum, Sheena Solitaire with the McNay, along with statements from both hosts Kiley and Katie. The video was approved in June and they began to move forward with planning. The committee consists of several individuals that are making contributions to the San Antonio creative landscape. These individuals are Camille Bermea (independent event planner), Melissa Burnett (USAA), Amy Johnson (independent writer/social media consultant), Jeremy Karney (USAA), Nicolas Rivard (Participation Studio), Britt Valadez (PR at Sammis Ochoa) and Elizabeth Williams (M!SA).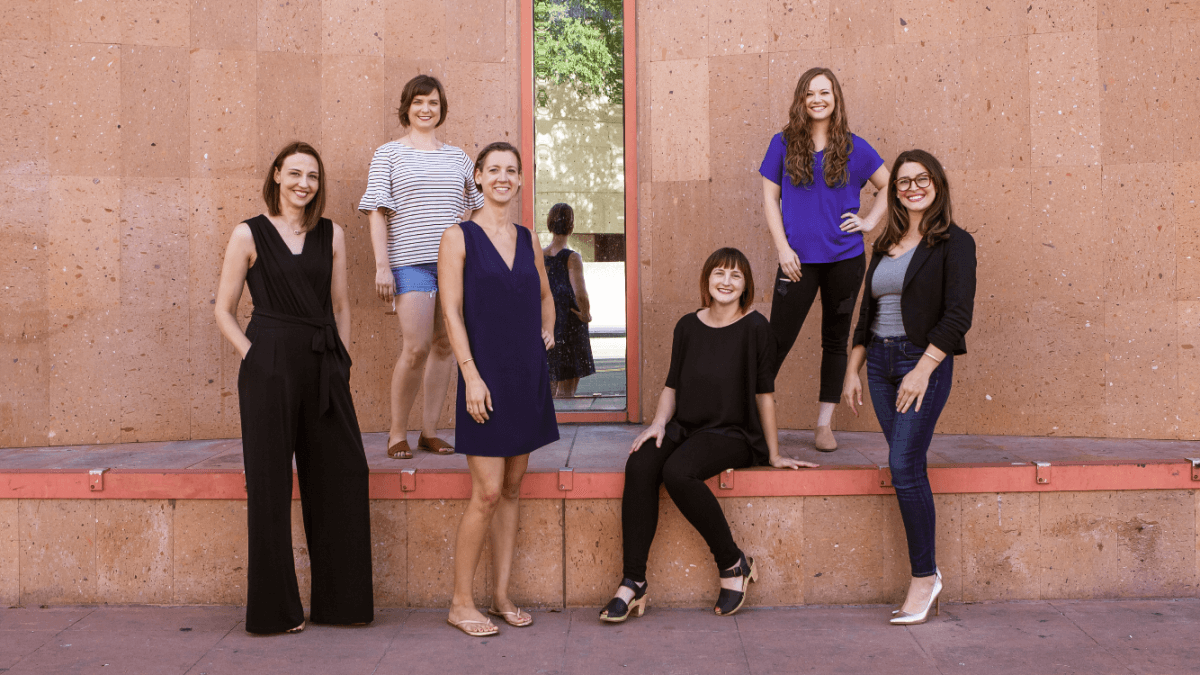 CreativeMornings Format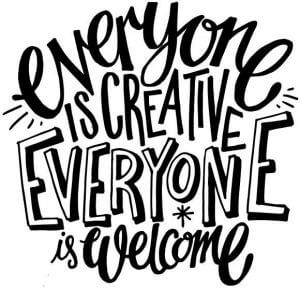 The format of CreativeMornings is simple. It occurs once-a-month on a Friday morning, is a free event, and includes free coffee and breakfast. It does take a bit of work on your part to attend your first CreativeMornings since you have to go to their website to create a profile. Once you do, you will receive an email the week of the event telling you that registration is now open to reserve yourself a spot for Friday morning. Be sure to respond quickly because once the spots fill up, you will be placed on a waiting list. Once you have created a profile on the main website you can also search the CreativeMornings talks from all over the world and bookmark your favorites, but good luck re-emerging from this rabbit hole of creative inspiration!
One thing about CreativeMornings that sets them apart from other speaker series is the accepting and friendly atmosphere saying "Everyone is creative. Everyone is welcome." This being said, who can you expect to see at a CreativeMornings event? People from all industries such as marketers, designers, developers, artists, musicians, actors, dancers, healthcare professionals, scientists, public relations professionals, students, educators, the list goes on. If you need a jolt of inspiration before you start your Friday, CreativeMornings is your place.
Another tagline you will hear is "Hugs and High Fives" so if you plan to attend an event, prepare yourself to choose between one of the two, or gladly accept both. There is always a global theme each month that is set by CreativeMornings HQ so expect to see how each speaker gives their take on the subject and makes it their own.
CMSAT Event Info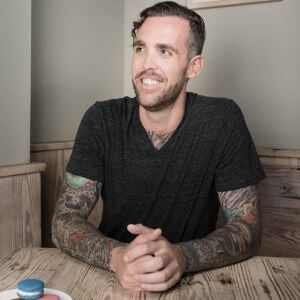 The first CreativeMornings San Antonio will take place on Friday, September 21, 2018, at Southwest School of Art in their Coates Chapel. Registration for the event will be live on their website starting Monday, September 17 at 11:00am. Expect a lively atmosphere as their first kick-off event will celebrate all that makes San Antonio great! Enjoy delectable pastries from local Bakery Lorraine and coffee by local Estate Coffee while the owner of Bakery Lorainne, Charlie Biedenharn gives his take on the CreativeMornings September global topic of "Chaos". The CMSAT Team will be incorporating sustainability practices to make their events more eco-friendly. Please bring your favorite coffee mug to the event to cut down on paper cup waste! 
If you are interested in becoming a speaker for a future CreativeMornings San Antonio, please submit a talk outline/sample to the CMSAT planning committee by sending them an email (see in contact info below). CreativeMornings can also always use volunteers! If you are interested in volunteering they would love to hear from you!
Each event is possible due to very generous in-kind sponsors. Please contact the CMSAT Team via email if your company can donate/contribute toward venue, food, coffee, seating, or audio-visual equipment! They will be sure to give you credit within their promotional and communications materials.
If you are interested in keeping up-to-date with CreativeMornings San Antonio, be sure to follow them on social media via Instagram, Facebook, and Twitter and sign up for their newsletter. If you plan on telling your friends on social media that you attended the event, feel free to include their hashtag #CMSAT. For all other inquiries, please email the team at sanantonio@creativemornings.com!
See you in the morning!