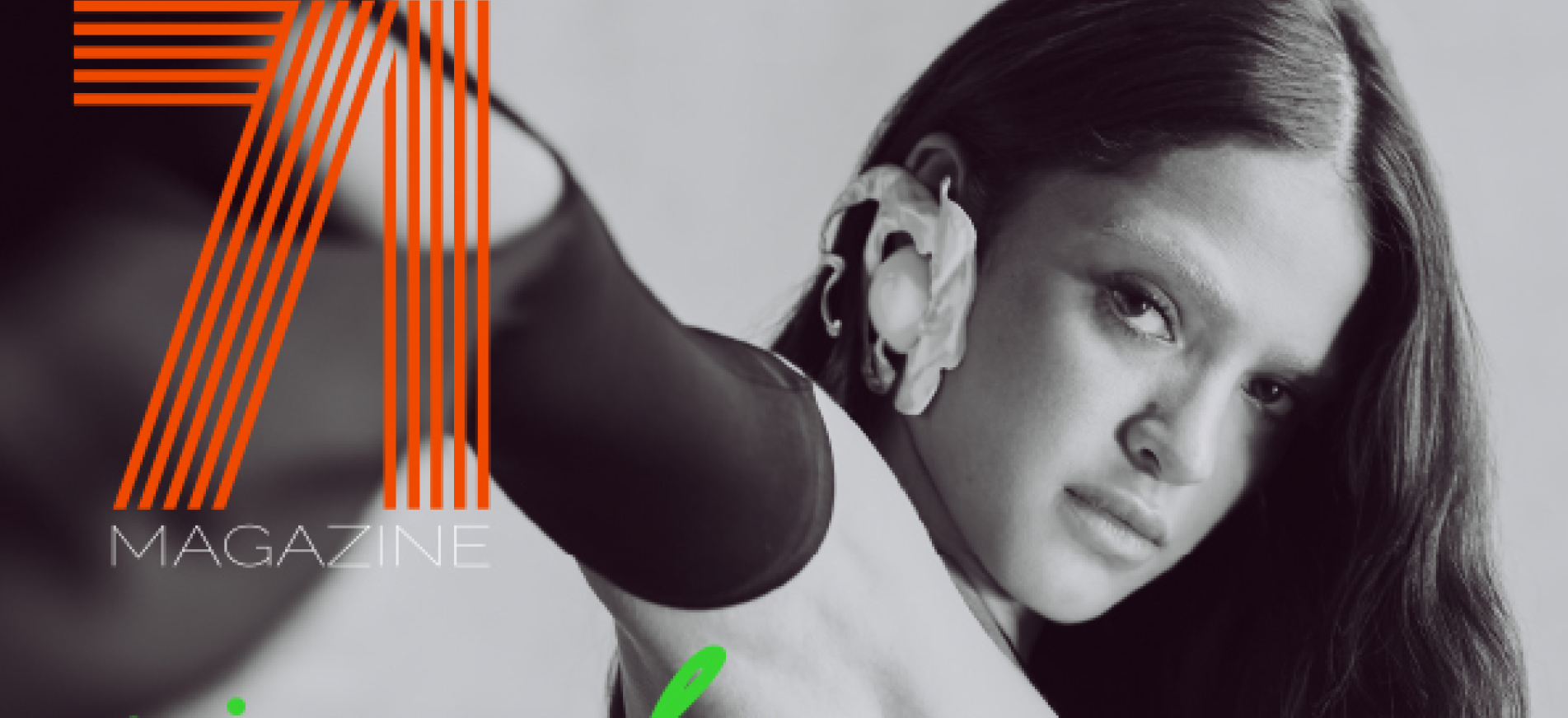 Mike Brannon is the Creative Director of 71 Magazine, an international arts magazine, and he is based in San Antonio, Texas. When not writing content and/or scouting talent for 71, he also is a lighting designer and has a history of being a guitarist in the Texas jazz music scene. We sat down with this creative Renaissance man to ask him more about his fascinating background and the intersection of all things visual and auditory.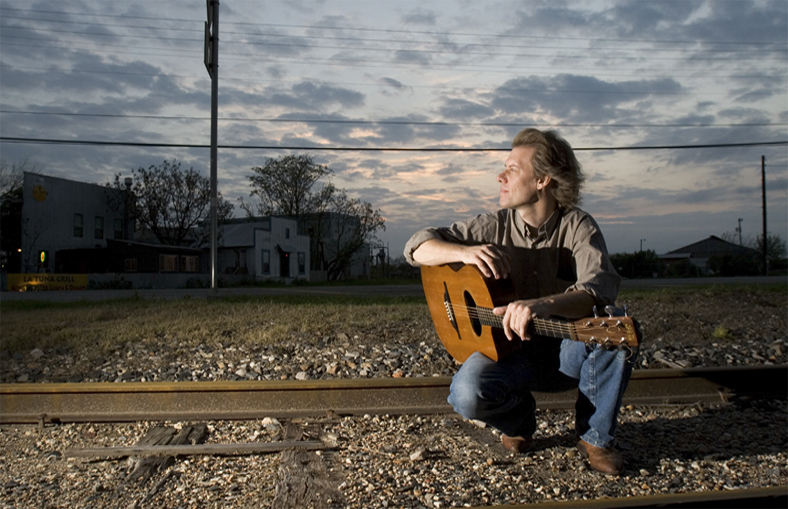 MiSA:  Tell us about your role with 71 Magazine. 
MB:  71 started in Spring 2017, and as a retro-mod inspired international arts publication, originally took inspiration from the Renaissance transitional time period of the early '70s in film/art/music/style/design and photography. 
As Creative Director there are a lot of hats: I find the talent, interview them, write most of the features, set up cover shoots around the world, select images/covers, develop new features/narrative ideas, run sales and some of the marketing and guide the overall look and feel of 71. 
Now published for 6 years and 35 issues and having won 9 international awards covering some of the top arts talent in the world in every issue, 71 is the top Arts publication in Texas and well beyond. 71 strives to show the world's most beautiful and intriguing arts projects and photography with the goal of pure originality and inspiration by actively not following anyone or any trends: no agendas (beyond inspiration/beauty), politics, business, trends, fads, just attempting timeless. An inclusive safe space for creatives of all types. 71 currently has 46,000 combined followers across its four social media channels and 135,000 readers worldwide. Since 2018 we've described 71 as 'Rolling Stone meets Nat Geo meets Wired, meets Elle meets the future' to illustrate its look, feel and influences.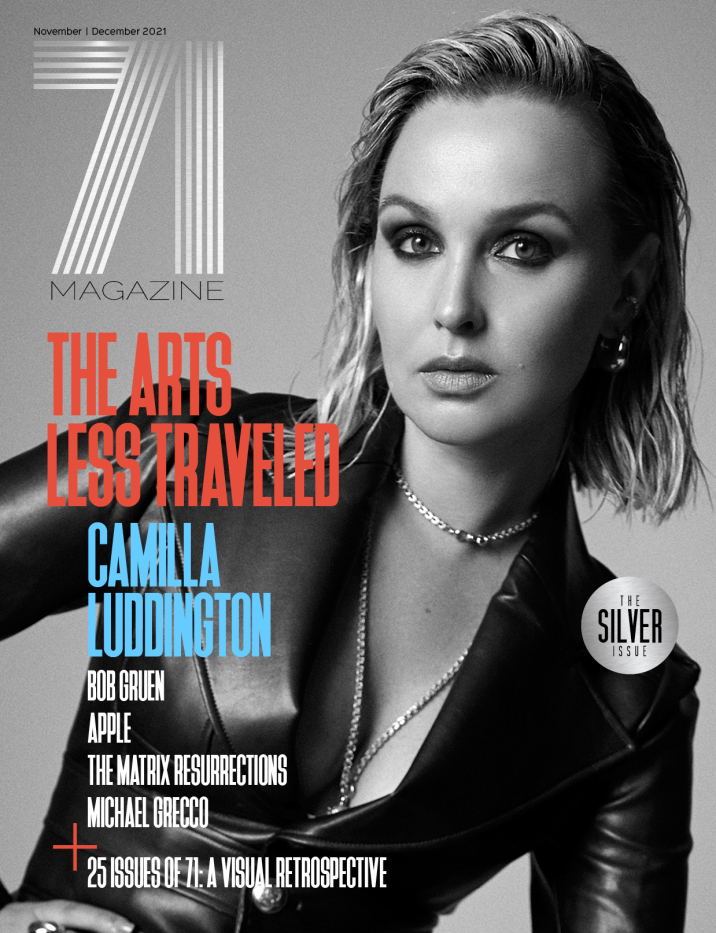 MiSA:  Tell us about the content and who is the target audience for 71 Magazine?
MB:  71 is for all creatives worldwide, though it is female-forward bringing what we refer to as 'The Arts Less Traveled'. We value and cover world-class creativity in all forms - film, music, art, style, photography, design and related tech.  Along the way we've interviewed/covered and/or shot icons: Oscar-winner Steven Soderbergh, multi-Grammy winners Taylor Momsen, KT Tunstall, Esperanza Spalding, Lana del Rey, Jeff Beck and Este Haim and iconic cover shoots with Julia Stiles, Katheryn Winnick, Helena Christensen, Emily Ratajkowski, Lindsay Morgan and many others.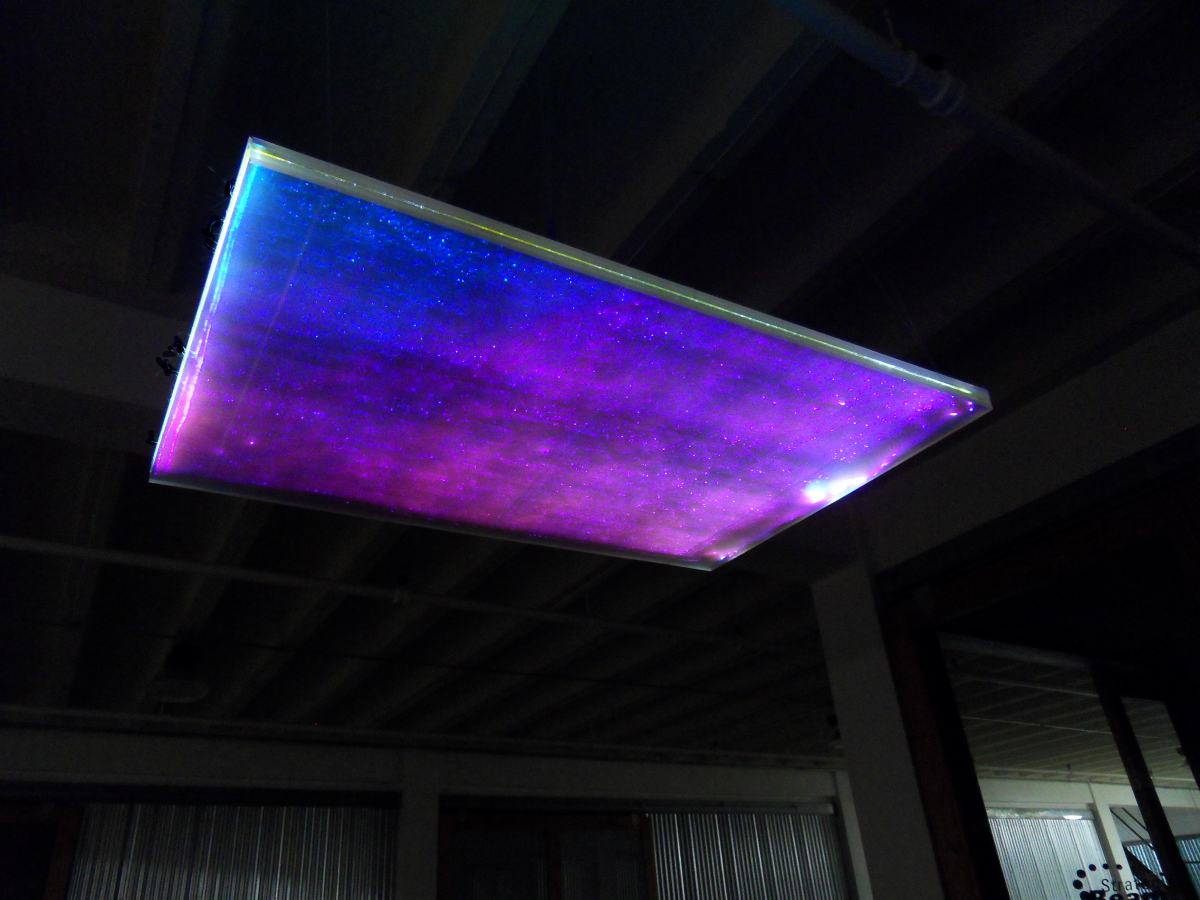 MiSA: Through your lighting company, LightLink Lighting, you design impressive custom light fixtures using repurposed materials. Are there certain materials that you enjoy working with the most? What was the most recent fixture that you designed?
MB: Thank you. For all of life, light has been a huge inspiration. Light is both perception - how we see everything we experience - and how we remember the moment.  Before I could articulate it I was always attracted to the play of shadows and light, the moon and stars, lightning, lasers, optics, lenses, filters, gels, stained glass, and dichroic film. All visual poetry.
Lightlink was a practical extension of this love of light made manifest. Lightlink's designs have been described as 'Zen/Industrial' art lighting in the design press as they are modern, minimalist, works integrating organic (bamboo+art papers) and repurposed/recycled industrial materials (metal/glass/fluorescent acrylic/dichroic film); but you'd never know. 
I did a few large art suspension pieces inspired by the mid-century Space Age for TEDx Austin at the F1 COTA track venue and TEDx SA at Rackspace a few years back that used fluorescent acrylic rods, stainless steel and color-changing LED's. They've been covered in dozens of design journals and have won 21 national ADEX (American Design EXcellence) awards to date.
MiSA:  As a guitarist and graduate of the Berklee College of Music, you have released several albums within the Texas jazz music scene. Is there a place where people can see you perform on a regular basis? Any new music projects?
MB:  Yes, thanks. Synergy has 2 albums out: 'Later' and 'Barcodes' that aired on 215+ stations worldwide with numerous multi-Grammy winners guesting, including Bill Evans (2x Grammy winner w/ Miles Davis + Mick Jagger), Paul Wertico (7x Grammy's w/ Pat Metheny Group), Jeff Coffin (2 Grammys w/ Dave Matthews Band), Harvie S (w/ Pat Martino), Trey Gunn (w/ King Crimson) and Don Alias w/ everyone. 
Synergy hasn't performed in a while but there's a 3rd album 'Off the Map'- a dark neo-flamenco film- score inspired jazz/rock project - that's unreleased that includes brilliant pianist/composer/TPR host Barry Brake, flamenco guitarist Randy Cordero and arguably the top percussionist in the world, Don Alias' last recorded tracks; an amazing talent who worked with Joni Mitchell, Weather Report and Nina Simone, who became a friend before he passed. I've also done many interviews for various international music/art and design publications since the 90s.
I'm always writing new music though and have a backlog of 100's of pieces. Whether I'll find time to record them with all the demands of 71 and life in these times is another story. Fingers crossed.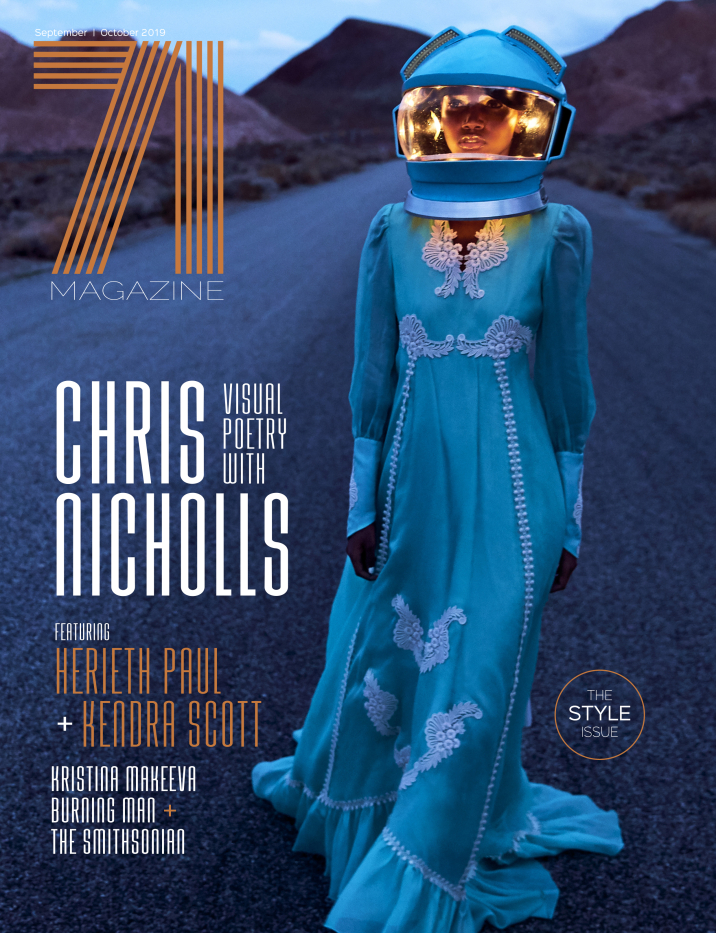 MiSA:  What is it about the intersection of auditory arts and the visual arts that excites you?
MB:  Great question. Both sonic and visual output are frequencies experienced from different segments of the electromagnetic spectrum. I'm focusing more on the visual aspect of that spectrum at the moment. I love both music and visual art - film, photography, immersive art - and am inspired by the synesthetic intersection you mentioned. 
There's always been an organic, Zen, minimalist, mid-century attraction for me in all things, whether architecture - Neutra, Lautner, Johnson; or Art - Klee, Modigliani, Miró; or design - Eames, van der Rohe, Saarinen, Nelson, Danish Modern - that all ultimately informed the clean lines and visuals of 71. Maybe from a past life. 
For me, 71 is the ultimate synergistic blend of all skill sets and all the arts I've been involved with professionally: music, photography, writing, art, design, creative direction, talent acquisition and publication architecture combining to bring the Arts Less Traveled. 
The best is truly yet to come. 
To learn more about Mike Brannon's latest work, you can do so by following him on Instagram @lightlinks.