CAST TECH is a high school within a high school.  Located on the campus of Fox Tech in downtown San Antonio, they offer the typical fundamental classes you would find in a standard high school plus a focus on coding, cybersecurity, gaming, entrepreneurship, business & design.
The CAST System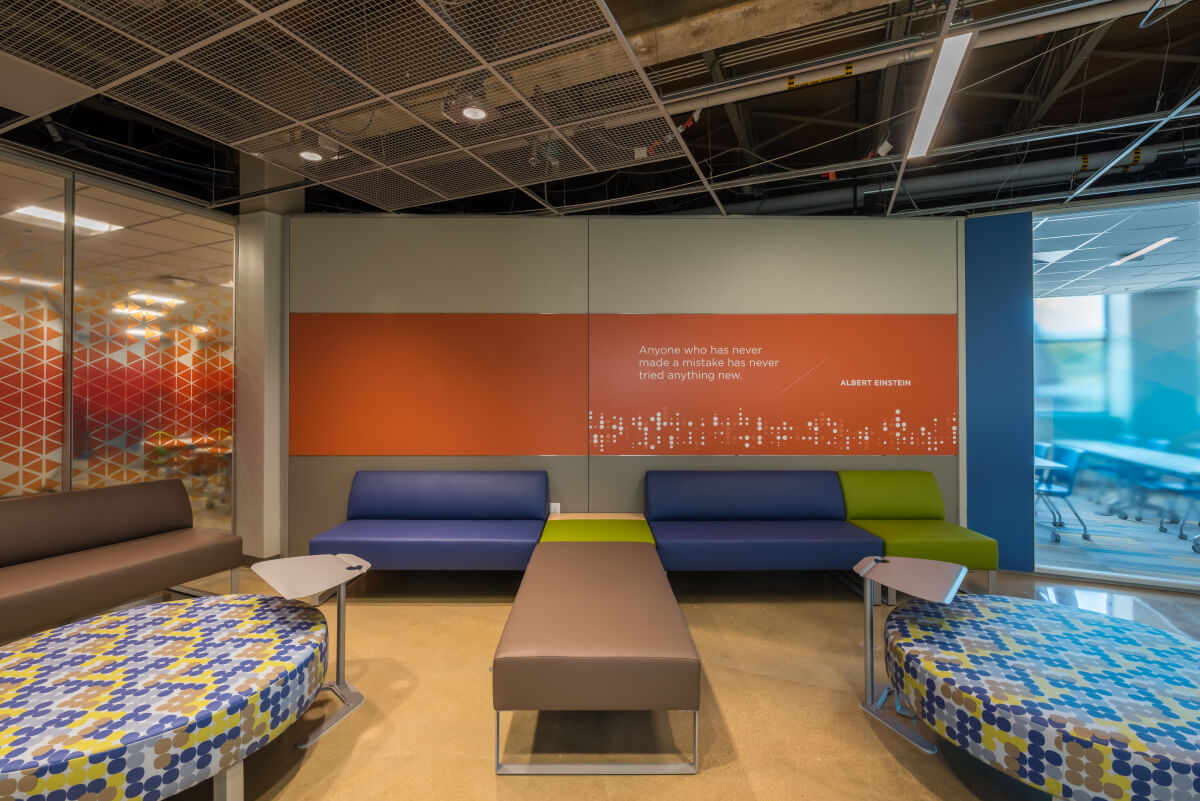 In June of 2016, Charles Butt and H-E-B announced they would provide startup funds to develop the CAST Network. It's first school, CAST TECH, would partner with San Antonio ISD and Tech Bloc as well as a core group of local employers, while San Antonio College and UTSA would round out the higher education partners. CAST TECH is technically a charter school; however, it is unique to most charter schools with 50% of the funding coming from the state through SAISD and 50% coming from outside the district. The school opened in the Fall of 2017 enrolling 150 students with only a freshman class. Each year they add a new freshman class, and the first graduating class of CAST TECH will occur in Spring 2021. 
Other CAST schools were soon-to-follow, such as CAST STEM which opened in August 2018, and CAST MED which is slated to open in August 2019. Still in development is CAST LEAD which is slated to be built on the East Central campus and will prepare students for leadership positions in the growing retail, hospitality, tourism, and ECommerce industries.
The CAST TECH Curriculum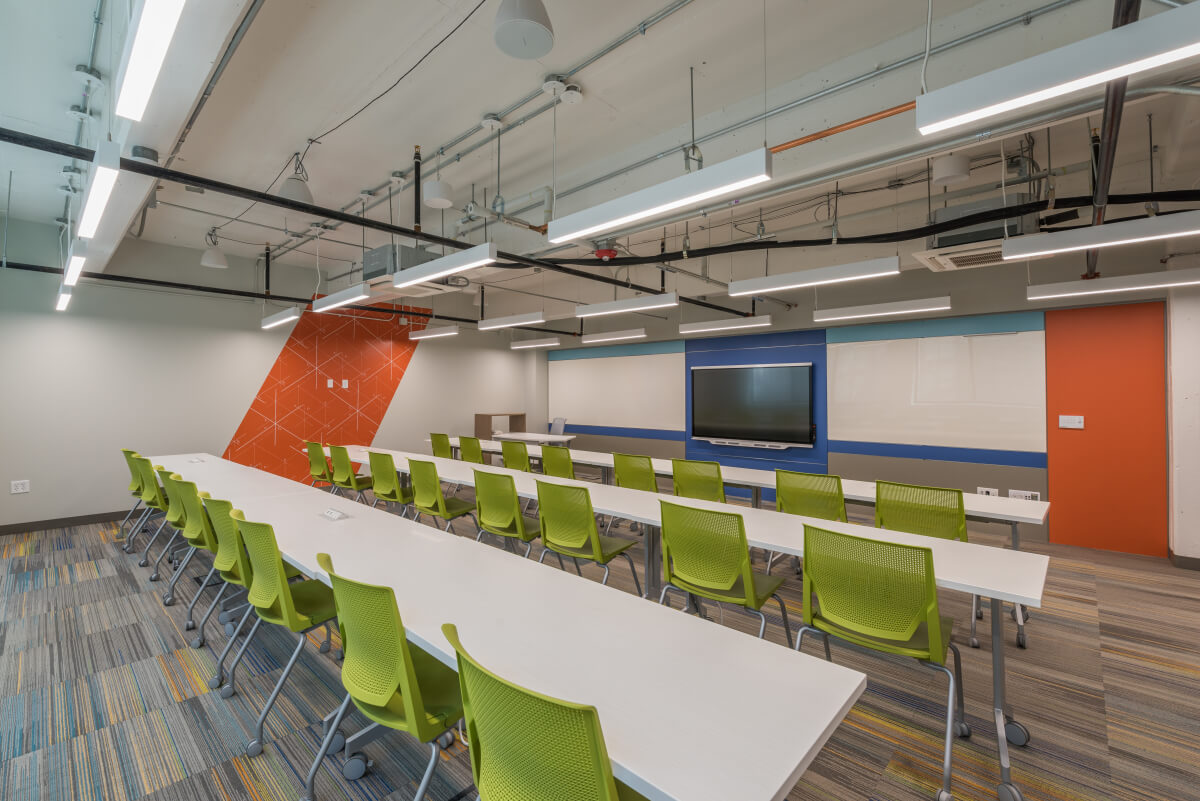 The system is working well and growing rapidly, giving students the opportunity to focus on the near future and learning the skills to make them hireable as soon as they exit high school if they so choose. Some features of the unique program include flexible schedules, hands-on projects and real-world problems to solve, as well as job shadowing, mentorships, internships, and job opportunities upon graduation. College coursework is embedded in the program, and students can graduate with an associate's degree, industry certifications and portfolios that feature long-term projects and other examples of their work.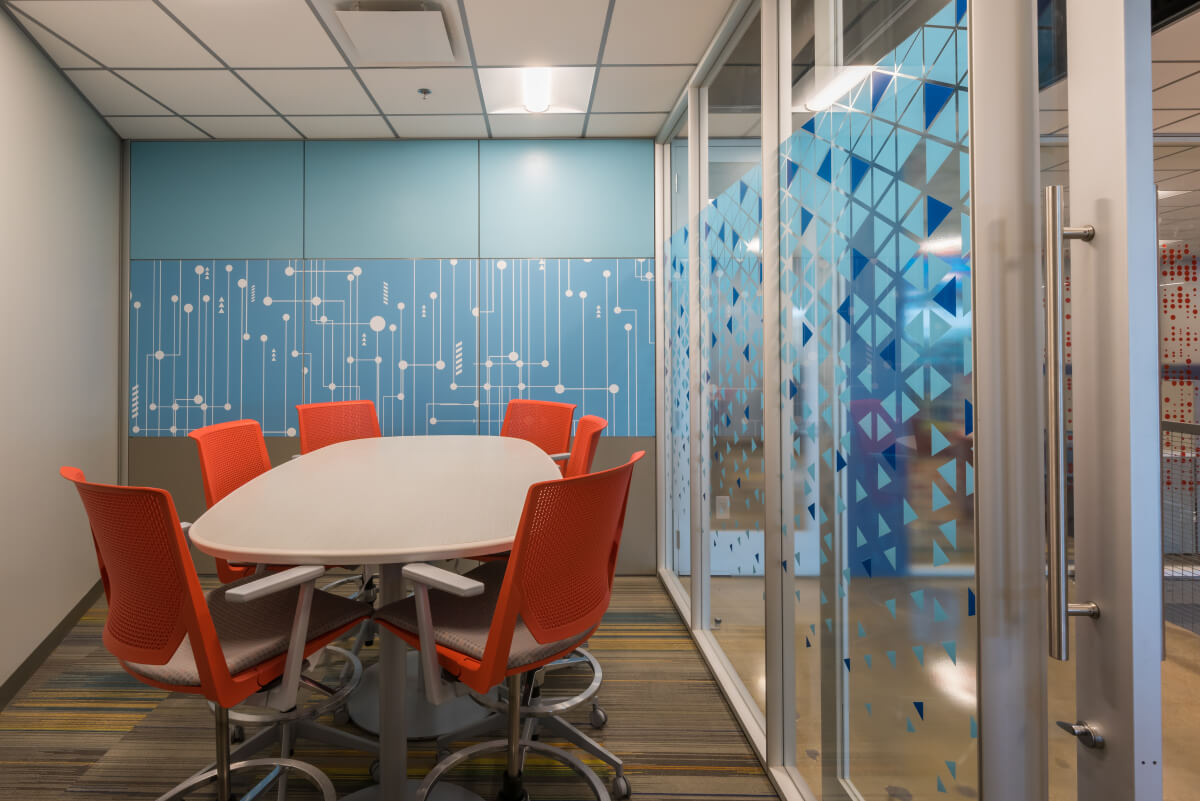 Locally, CAST TECH has partnered with companies such as H-E-B, USAA, Tech Bloc, Code-Up, Geekdom, Rackspace, The Open Cloud Academy, Jungle Disk, Frost Bank, Whataburger, and University Health System.  This also opens up a large network of mentors who often come in from these companies to help guide them as they work on various projects and potentially hire them later on.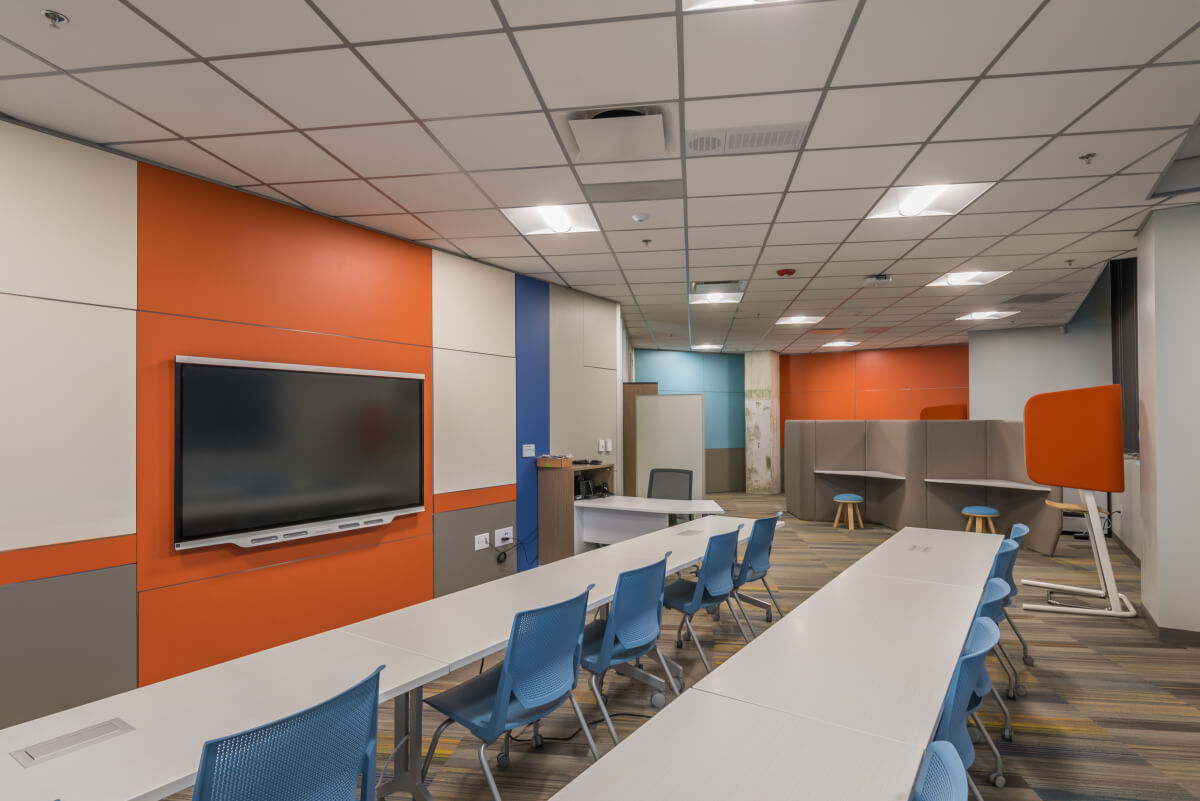 The curriculum at CAST TECH offers all of the basics that a regular public school does to ensure a well-rounded education, but the CAST TECH model offers an additional 3 paths. The Business Path covers accounting, human relations, finance, entrepreneurship, investing, and marketing.  The Technology Path covers computer science, information technology, coding, and network platforms. The User Experience Path includes graphic art, digital animation, game design, user interface, the application of psychology, etc. Students will pick one of these paths after their freshman course work is complete.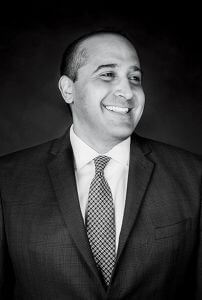 As MiSA toured the school with Amir Samandi, we could not help but notice that the students were engaging, polite, and professional. They appeared to take great pride in their school and were excited to share what they were learning.
Amir Samandi is the Partnerships Director for CAST TECH High School and the Founder and Executive Director of Summer of Service (SOS). Amir has taught AP Human Geography, AP Government, AP Economics, 6th Grade World Cultures and several other courses over his nearly six years of teaching with the STEM Academy in North East ISD. He was awarded the PTSA Lifetime Member Award in 2017, and was a Finalist for the 2017 HEB Excellence in Education Award. Amir is also an Adjunct Professor with St. Mary's University and has taught undergraduate, graduate and Upward Bound courses there. Amir is also a former Foreign Affairs Analyst with the U.S. Dept. of State and a national/cybersecurity contractor with the U.S. Dept. of Defense. He was awarded a Meritorious Honor Award in 2004 for his work on Operation Iraqi Freedom.
When expressing how he feels about working at CAST TECH, he said,
"I love the culture of the school, from the students to the faculty and our multitude of visitors. This is facilitated by the amazing design of the building that feels more like a tech headquarters than a school. The space is inviting and inspiring and helps me feel more productive and creative."  - Amir Samandi
Amir was recently named one of San Antonio's "40 under 40" by the San Antonio Business Journal for his work on extended learning opportunities with Summer of Service (SOS). SOS is a 501(c)(3) nonprofit dedicated to providing San Antonio youth with experiential learning opportunities outside the classroom through community service and travel abroad. Through his leadership, SOS has taken more than 400 travelers abroad to over 14 countries with more than 8,000 hours of community service to the San Antonio community and counting! 
Integrated Design in Education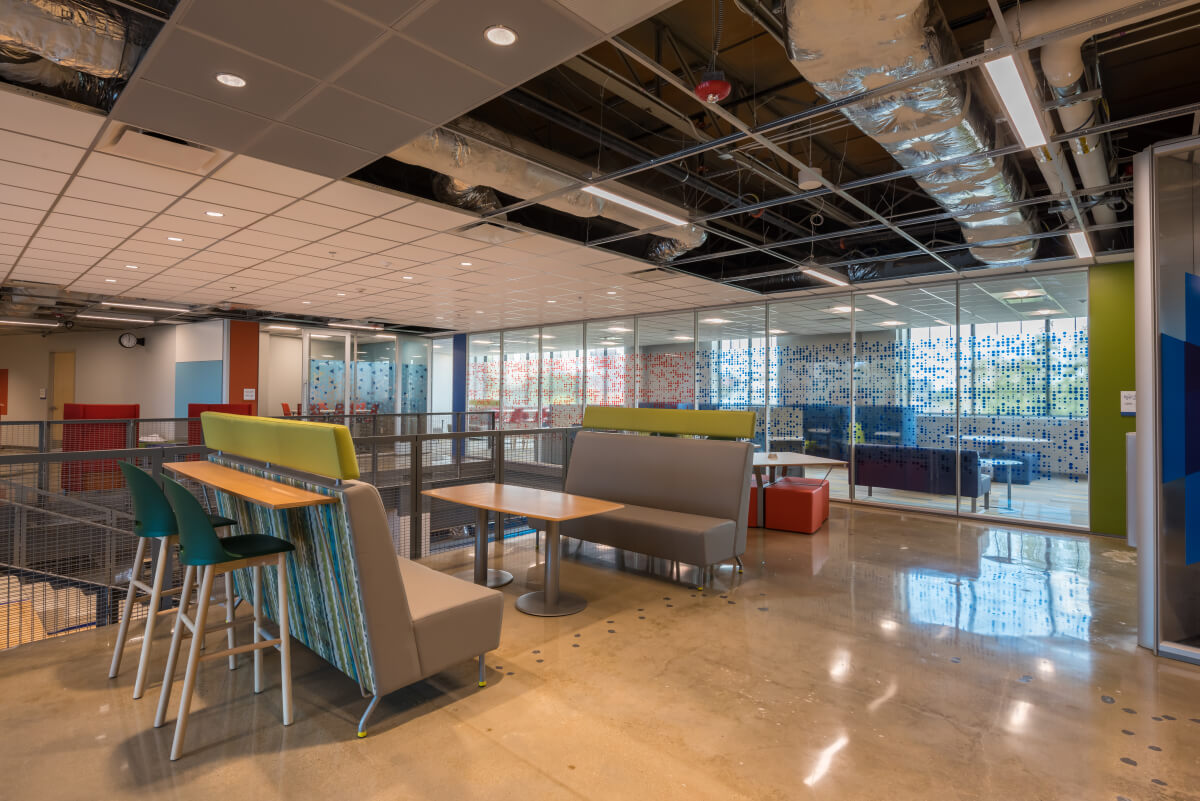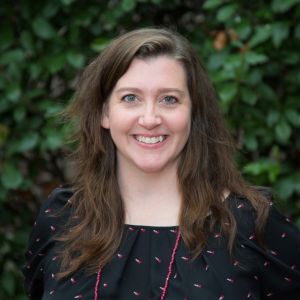 The local designer for CAST TECH was T. Donovan Creative.  They are a local design firm that supports non-profits with design and construction projects. While leveraging unconventional ideas and smart design, they help clients achieve environments beyond their expectations.  CAST TECH High School is evidence of just that. Heather Plank, Boss Lady at T. Donovan Creative, is originally from Chicago. After moving to Texas, she served as a Senior Design Team Leader for H-E-B. There she led the Strategic Design Team, which included talented architects and designers charged with innovation related to customer experience, store design, construction systems, and in-store technology. While there, she worked on facilities for H-E-B but also various charity projects, including housing units for wounded veterans in the Austin/San Antonio area. When Plank began to work on CAST TECH, she had a directive that the school should resemble a workplace more than a traditional high school. This directive was communicated to her in a single marketing document that explained the daily life of a typical CAST student. The timeline for design/construction was tight, but the space was executed beautifully.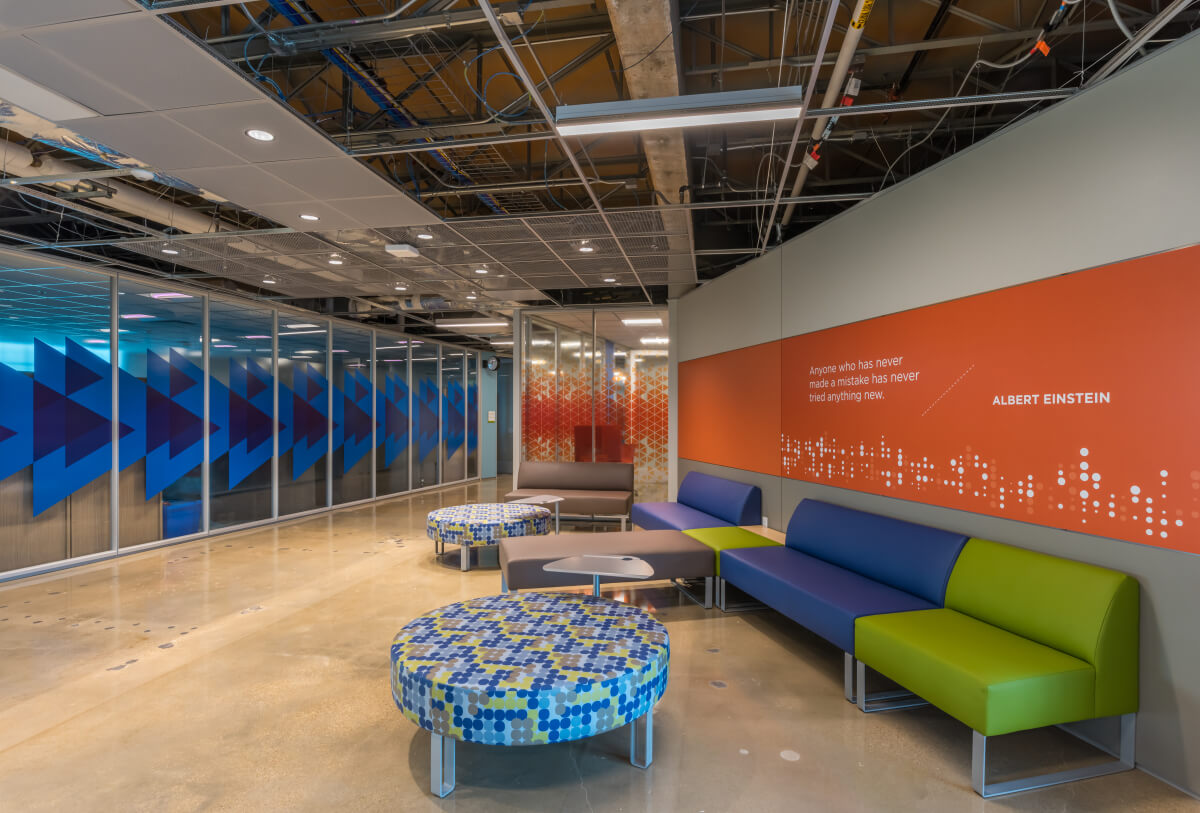 On the campus of Fox Tech, the CAST TECH students have a separate facility, sharing electives and the cafeteria with other Fox Tech students. The design of the interior of CAST TECH is an impressive contemporary space with energizing colors and inspirational quotations from some of the greatest scientists, community leaders, and thinkers in history. The team chose to go with prefabricated interior construction wall systems for the majority of classroom spaces. Since the school opened with only a freshman class, they will be enrolling one new class per year until they are a full capacity high school. These prefabricated interior construction wall systems, aid in the expansion process as they can be reconfigured to fit the school's needs. The school is about to open their second building, which houses the upperclassmen.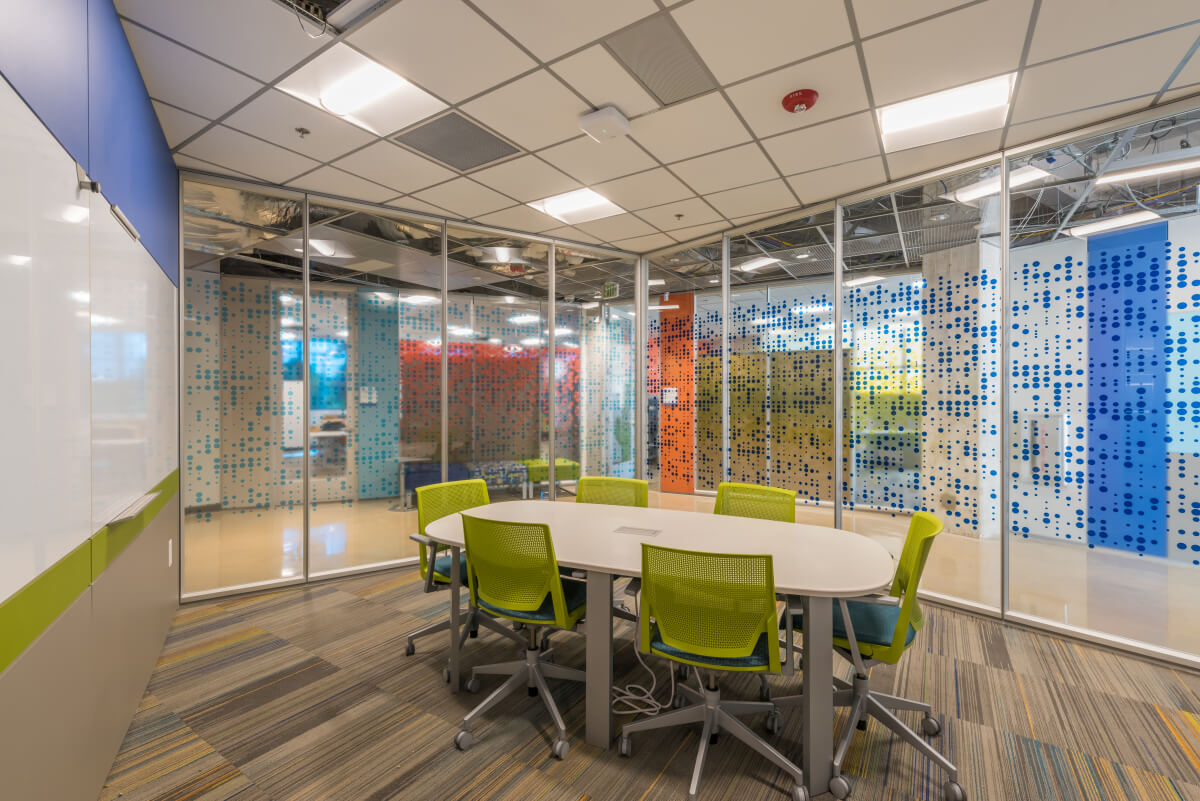 The prefabricated interior construction wall system installed at CAST TECH is called DIRTT (standing for Doing It Right This Time). The individuals that started DIRTT used to be a part of another prefabricated wall company, and when their non-compete was up, decided to take the design up a notch with a new and improved system. When they relaunched the new company in 2005, their new brand reflected these improvements, even in their name. While prefabricated interior construction walls may be more of an initial investment, it is a more sustainable solution, is practical if your layout is subject to expansion or change, and is great if you have a tight construction schedule (like CAST TECH). Regarding sustainability, one of the advantages of using moveable walls over standard wall construction is that it produces less construction waste. We love this solution for schools since it shows that they are not only improving the minds of the future but also improving the state of our environment for its future inhabitants. At CAST TECH, many of the walls were glass, which does not block daylighting and helps improve the overall well-being and mood of the students.
The local dealership for DIRTT wall is Workplace Resource. They are a woman-owned business that provides high-performance interior workplaces. Their products, planning and design services support interior environments ranging from corporate offices to clinical healthcare environments, and higher education institutions to government agencies. Workplace Resource is also the local certified dealer for Herman Miller which is a modern furniture company.  Herman Miller holds the licenses to reproduce some of the great classic modern pieces such as the Eames Lounge Chair, Nelson Marshmallow Sofa, and Eames Molded Plywood Chair, among many others.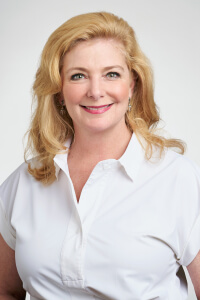 Virginia Visser has been the Managing Member/Principal of Workplace Resource since 2008. Prior to the appointment, Virginia was the Herman Miller Territory Manager responsible for strategic account management, new business development, and dealer development and support for the greater San Antonio market.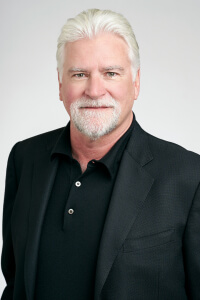 Steve Visser began his experience working for Herman Miller, Inc. in 1978. President of Workplace Resource since 1999, transforming the company into a high performing, financially successful business with operations in Austin, San Antonio, Rio Grande Valley, and Louisiana.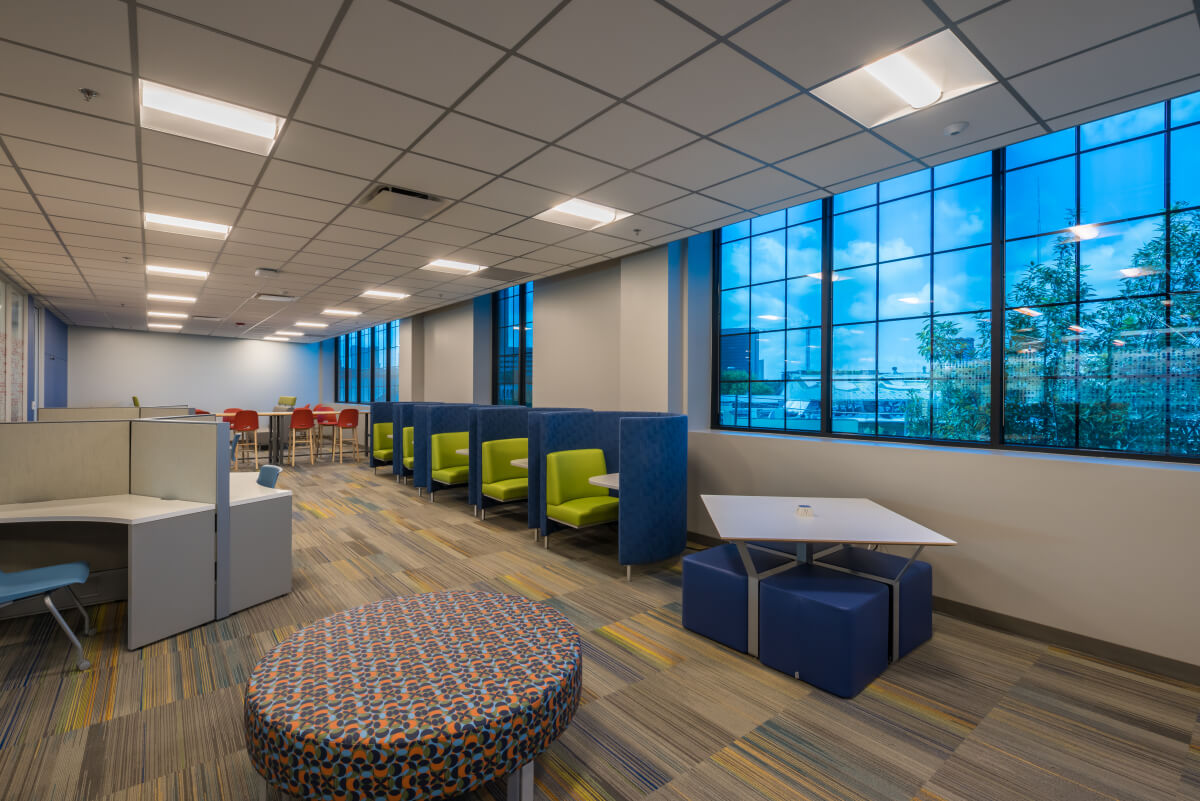 There is a wide variety of seating groupings where students can study, catch up with friends, or engage in heads-down focused work. Several of the students have high-functioning autism, so they included furniture groupings that have features to aid in blocking noise to help them focus. At CAST TECH they take ethics seriously as well. To put this into practice, they are on an honor system and don't have lockers in their school but only have shelves on which to put their personal effects.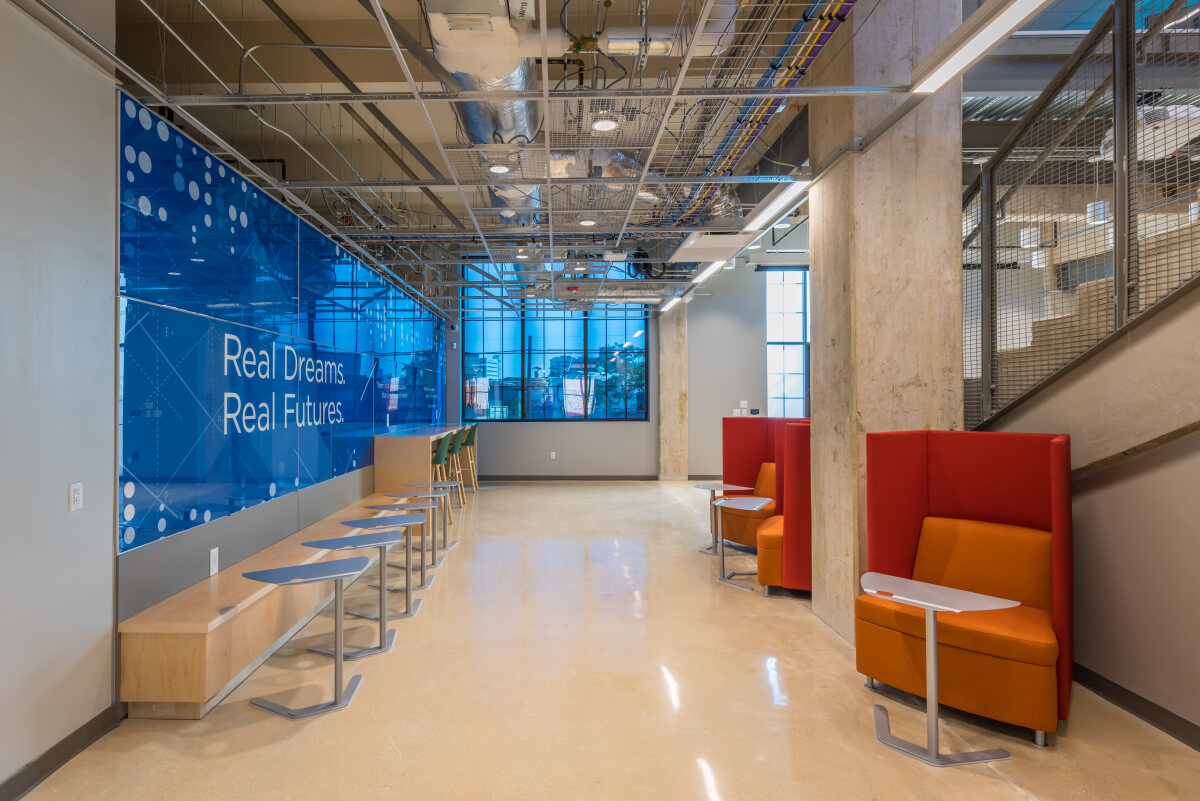 Integrated design is a comprehensive holistic approach which brings together design and construction specializations that mostly operate independently. In the case of CAST TECH, the designers and the network cable professionals collaborated to create a solution for the school that incorporated the facility's design into the curriculum. Instead of the typical route of enclosing the entire ceiling with a suspended acoustical tile system, they chose to leave portions of the ceilings exposed. Starting in the basement and running throughout the entire facility, the network cables were painstakingly color-coded leaving the cable trays visible, further teaching students how their school's computer network system was organized.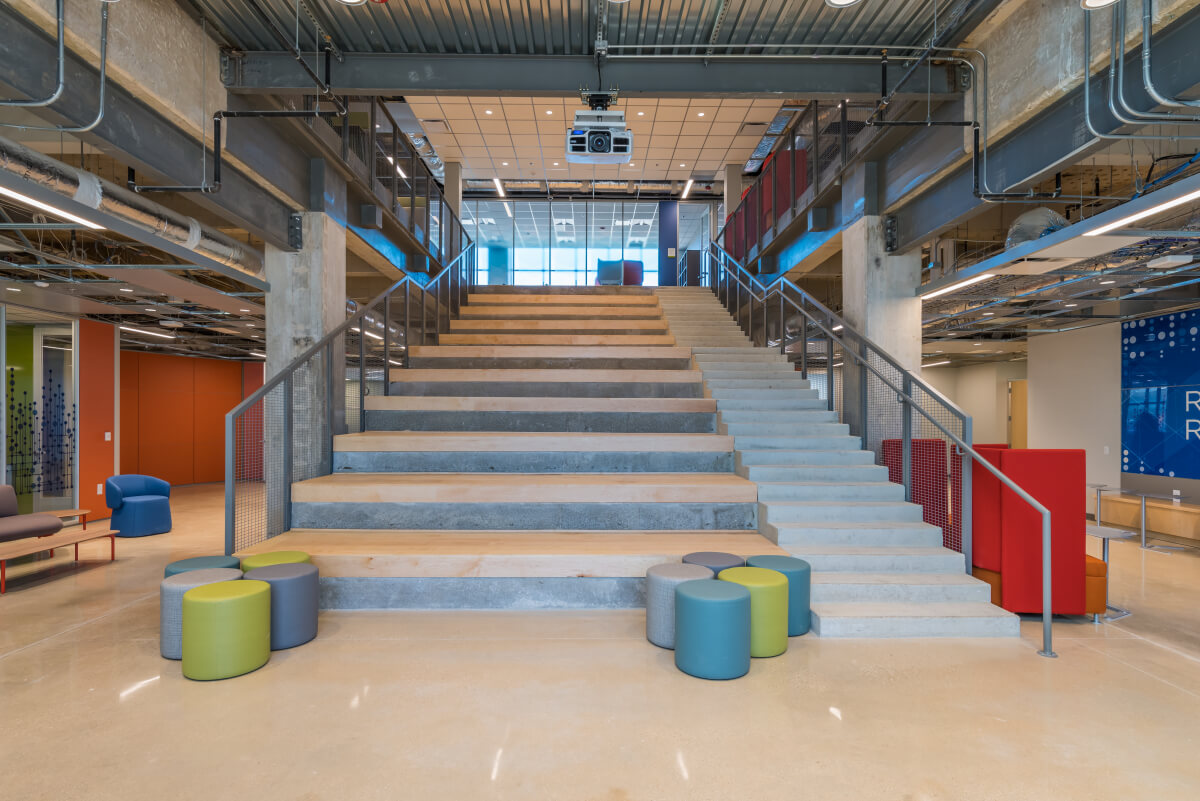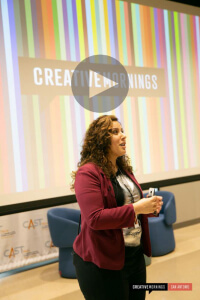 The "Learning Staircase" is a theatre where school assemblies and presentations take place.  Various guest speakers and professionals from outside the school will come and speak to the students about their industries of interest. CAST TECH will also occasionally host other organizations to meet at the Learning Staircase. One such organization earlier this year was CreativeMornings San Antonio (a once-a-month breakfast lecture series for the local creative community), where one of their master teachers Belinda Medellin spoke to a crowd of local creative professionals on the topic of "Surreal".
Heather Plank, of T. Donovan Creative, told MiSA that around the time of the facility's opening a tour was given to the students and parents. During the event, one of the mothers came up to Plank stating that she didn't want the school putting any ideas in her child's head because college was not something that she could deliver to her child and she didn't want to disappoint them. Plank asked her to give the CAST TECH concept a chance and she was confident it would change her mind.  The next time she saw the parent, she said that Plank was right and the school brought out a drive and sense of pride in her child that she had never seen before. These are the signs of an education system that is on the right path.
Design & Construction Teams
Client:  CAST Network.
Interior Designer:  T. Donovan Creative.
Architect:  Selser Schaefer Architects, Tulsa.
Landscape Architect: Horizon.
Graphic Designer:  Tanya Freach with Freach Design
MEP Engineer: Integral Group, Austin.
Structural/Civil Engineer: Stantec.
General Contractor: Joeris. Will Cooley, Superintendent.
DIRTT Wall Dealership:  Workplace Resource. 
Haworth Lounge and Classroom Furniture Dealership: Wittigs.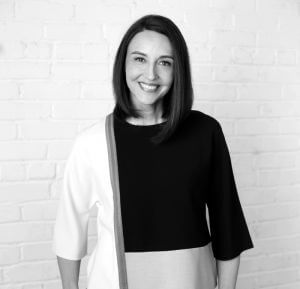 Elizabeth Williams is a writer and editor for Modern in San Antonio.