During COVID-19, many have been harkening back to a more analog time, digging into the depths of their closets, and dusting off their jig-saw puzzles. Some people are beginning to trade them with their family and friends to see what new and interesting images they can piece together.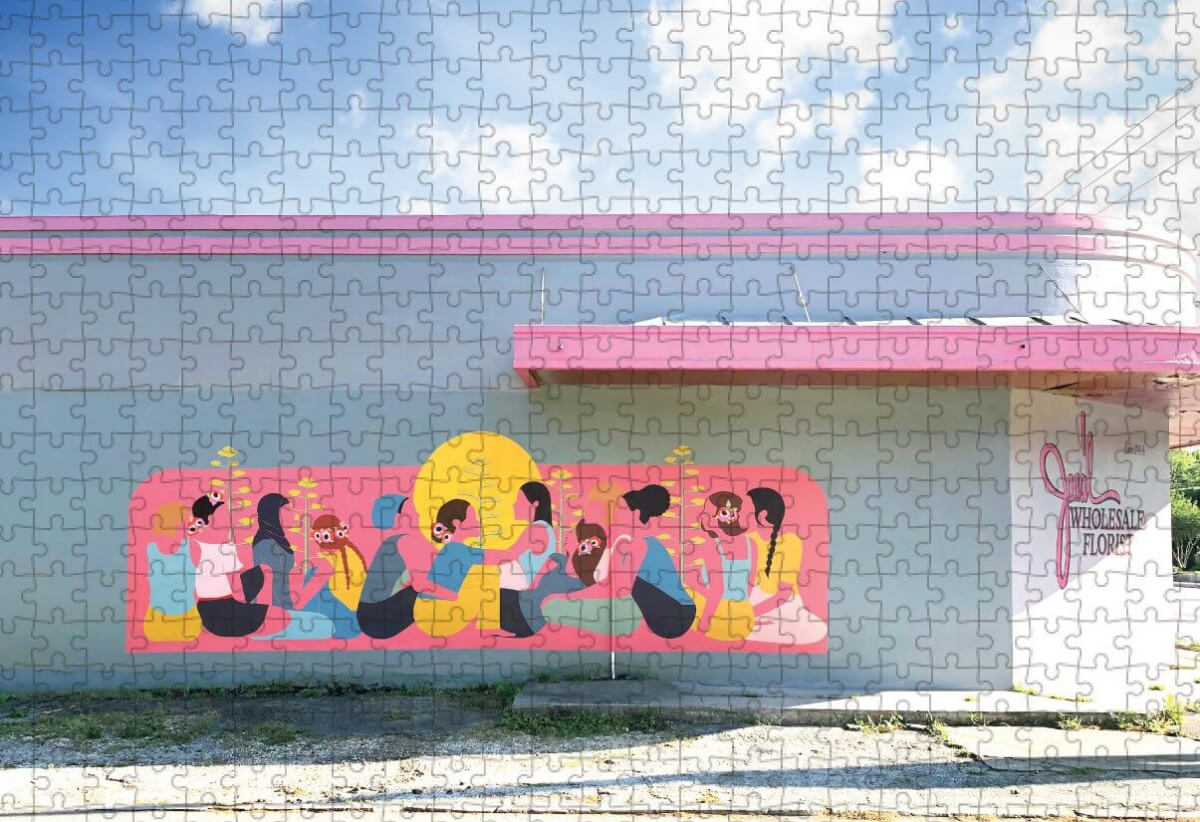 These times can be lonely for many, especially those who need to live alone and isolate themselves from loved ones due to special health concerns. To help solve this problem, a local collective of artists and photographers have turned their visual art into puzzles for the community to purchase while also benefiting a good cause. They have named it the Art Puzzle Project and when you buy a puzzle from their website, they give a puzzle to those on the route of the Meals on Wheels program.
Background of the Art Puzzle Project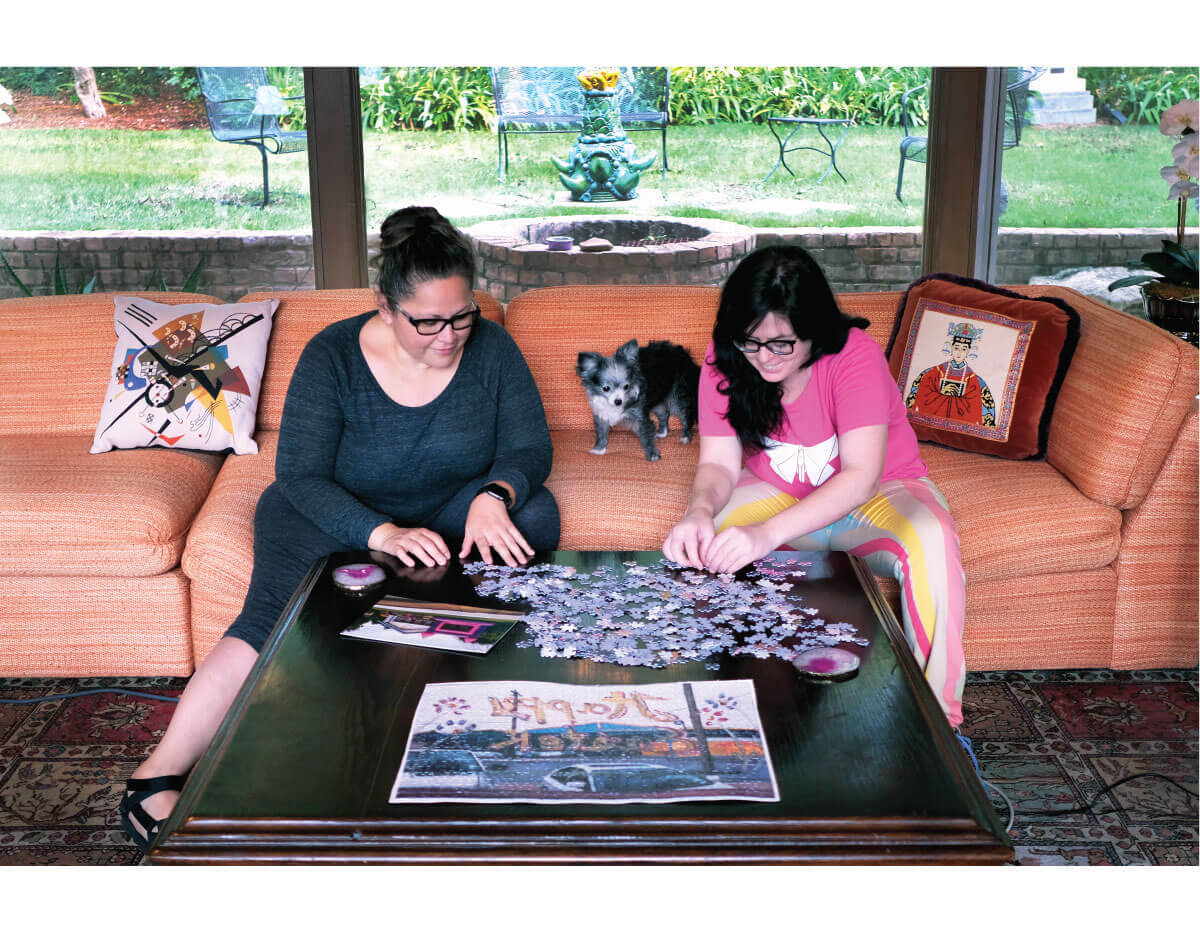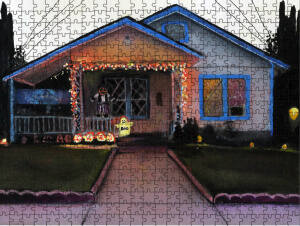 Artist, Ana Fernandez and Cinnabar Gallery Owner, Susan Oliver Heard spearheaded the project. The idea began during quarantining when Susan gifted Ana with a photo of one of Ana's artwork pieces transformed into a puzzle. Susan began to research the topic and found that solving puzzles during isolation brings people a sense of peace and tranquility while you solve them and a sense of accomplishment once you finish. Susan and Ana then began to brainstorm about how others in our community could benefit from the same thing. Once they joined this effort with a charity, they mentioned that the Art Puzzle Project has been one of the most rewarding things they have ever done.
Something for Everyone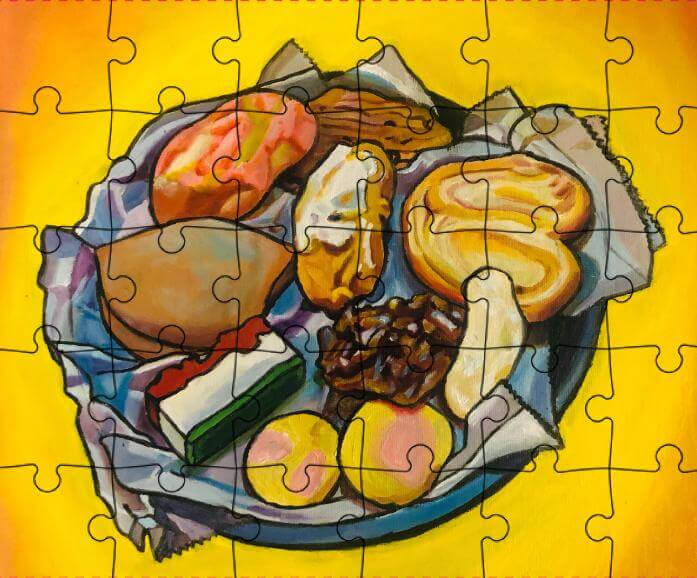 For those parents who are concerned about their children's amount of screen time this summer, the Art Puzzle Project offers several puzzles that are geared toward children. From colorful baskets of pan dulce to helping hands, children will benefit from piecing together imagery of local culture while getting a break from the digital doldrums. These larger-piece formats also serve a community that has challenges with mobility or vision. They are currently developing a 300 piece format, which will have pieces slightly larger than the 500 count, so it can be a cross-generational activity for people with varying skill levels that they can enjoy together. Looking for something a little racier? The Art Puzzle Project has those too.
Participating Artists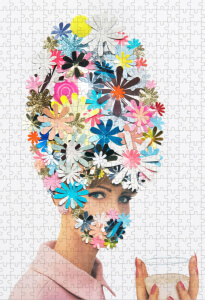 Ana and Susan are curating the collection themselves. The participating artists are growing every week as they invite more to participate. They will eventually open it up for artists to submit a request to join the project but for now, they are just trying to keep up with demand. A few of the current local participating artists are Rex Hausmann, Kelly O'Connor, Ana Fernandez, Jennifer Khoshbin, Gary Sweeney, Jennifer Ling Datchuk, Anel Flores, Cruz Ortiz, Joey Fauerso, among many others.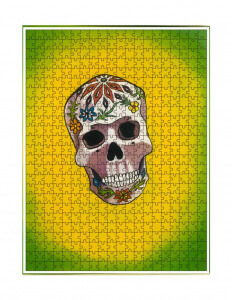 Consider supporting both a local artist and Meals on Wheels participants by purchasing a puzzle that you can solve, talk about with your children, and trade with family and friends (or you can frame them and keep them all to yourself). Don't like solving puzzles but love what these artists are doing? You can donate funds to them and walk away knowing you are helping your community.
Cover piece: "Kindness Is The Golden Chain" by Gary Sweeney.
---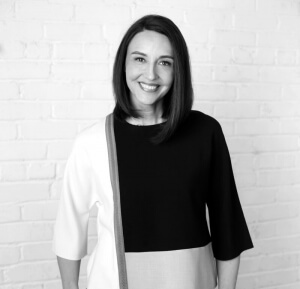 Elizabeth Williams is an editor and writer for Modern in San Antonio.