Culinary Arts Adviser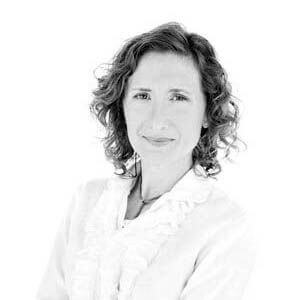 Chef/Founder
With a lifelong passion for global cooking and holistically nourishing the body through food, Chef Elizabeth Johnson's rich background reflects her complementary philosophies at her restaurant Pharm Table in San Antonio. The James Beard Foundation referred to Johnson as a "Food is Medicine guru," and as such she considers the name Pharm Table a synonym for culinary medicine. Johnson's extensive studies and travels have culminated in a dream to bring the best healthy global food practices to plate, bowl and cup. The path to Pharm Table started with a lifelong passion for the cuisines of the Americas. As a native San Antonian, she has also come to appreciate and honor the region's heritage foods, combining knowledge of her global travels and education as well as local research. Through her restaurant concept, Johnson serves as a powerful change advocate, seeking to address and alleviate the current stressors on mind, body and society. These include mitigating chronic inflammation, eating in season and curbing food waste, all based in a food and dining experience that is consistently delicious and fun. 
While taking an anthropological and sustainable approach to cooking, Johnson traveled a diverse road that led to the creation of Pharm Table. A lifelong love of cooking that began as a detour soon became a professional passion that was filled with multi-disciplinary research and curiosity. Johnson's formal culinary education took place at culinary schools in Mexico City, where she studied cuisine and pastry at Le Cordon Bleu and Histories of Pre-Hispanic and Indigenous Cooking at Universidad Nacional Autónoma de México (UNAM). An avid traveler and researcher, Johnson extensively studied and cooked modern and heritage Latin American cuisines on travels in Peru, the Sacred Valley (Peru's Andean highlands), the Amazon, while living in Argentina, and extended periods of time throughout Brazil, where she has family. Johnson's travels took her from humble home kitchens to some of the world's finest Michelin-starred restaurants.
Along with studies in anthropology, culinary arts and Ayurvedic medicine abroad and in the U.S., Johnson returned to her hometown of San Antonio in 2008 to become a chef instructor and Latin Cuisine Specialist at the newly formed Culinary Institute of America, San Antonio (CIA). At the CIA, Johnson developed the Latin Seed Research Project to work with farmers and experiment with different growing techniques with specialty produce needed to teach her Latin American classes. Another significant project included working with a consulting arm of the school, bringing healthful strategies to high-volume service operators looking to understand the flavors, ingredients and buying practices of the Hispanic demographic. As part of her Latin cuisines curriculum at the CIA, her focuses were the regional cuisines of South America (Brazil, Peru, Colombia, Bolivia, Argentina) and the Amazon.
In 2015, Johnson created her dream restaurant called Pharm Table as a synonym for culinary medicine and living foods. What started out as a small café has recently expanded into a full-service restaurant offering lunch and dinner along with a new bar program. Pharm Table remains arguably one of the only true anti-inflammatory restaurants of its kind. Its cuisine is based on a global spice library and focuses on food as medicine, taking its inspiration from eastern traditions like Ayurveda (India's traditional system of medicine), as well as National Geographic's Blue Zones research focusing on longevity and nutrition from some of the world's thriving centenarian populations. The restaurant's local seasonal approach to cooking under the world cuisine platform is unique in that health and wellness is emphasized through an anti-inflammatory program. For locals, weekly meal plans with varying service options make it easy to eat a healthy, anti-inflammatory diet at home. Johnson's philosophy is simple: harnessing the healing capacity of foods to nourish one's body with healthy, tasteful food, creating harmony and craveability within, to lead to a more healthful lifestyle.
In addition to operating Pharm Table, Johnson serves as a health, wellness and heritage foods expert and advocate of the San Antonio area. The area known as "river city" for 11,000 years drew many semi-nomadic indigenous groups to its artesian springs. This unique and profound area became the site where the Canary Islanders founded the city, its native cuisines also a source of travel and study for Johnson. She's a member of the advisory council for San Antonio's UNESCO Creative Cities Designation as a City of Gastronomy, and as a Culinary Ambassador for the city in the Creative Cities Network. She has represented the city at official UNESCO Creative Cities of Gastronomy events in Macau, China, and Gaziantep, Turkey.
She was the first female chef from San Antonio to cook at the James Beard House in New York in honor of San Antonio's Tricentennial in 2018, and selected to cook for the King and Queen of Spain during the official Tricentennial visit to San Antonio by the royal family. She is a sought-after keynote speaker for organizations across the country and has presented for the League of Nations, Research Chefs Association, Agave Heritage Festival, Farm and Ranch Freedom Alliance and others.
"Food is the problem and food is the solution," says Johnson. "If food is driving us toward disease, how can we detour from this path and create a new roadmap that delivers us to a place of health? The journey to organic, farm to table, and local, seasonal eating is the first stop on this sojourn, but it's time to go further. It's time to think about food as medicine and living foods, instead of fad diets. My big idea is driven by lifestyle choices, community, and creating convenient and mindful solutions that will stick. I believe this roadmap can change the way we eat and think about food. It will make you look, feel, and function better and it will make you change the way you eat and live, healing our communities and cultivating a sustainable solution for growing health and avoiding disease."