Culinary Arts Adviser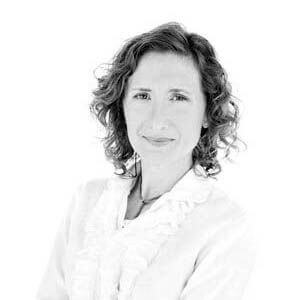 Chef/Founder
In 2014, Chef Elizabeth Johnson created Pharm Table as a synonym for culinary medicine. Pharm Table 's cuisine focuses on food as medicine, taking its inspiration from eastern traditions like Ayruveda, as well as National Geographic's Blue Zones research focusing on longevity and nutrition. The restaurant's local seasonal approach to cooking is unique in that health and wellness is the end result and viewed through an entirely anti-inflammatory lens. In addition to being a health and wellness advocate, Chef Elizabeth serves on San Antonio's advisory council for UNESCO Creative Cities Designation as a City of Gastronomy. She has been featured in numerous newspapers and magazines like: The New York Times, Wall Street Journal, La Presse, Toronto Star, Conscious Company Magazine, Edible San Antonio, San Antonio Magazine, San Antonio Woman, The Current, San Antonio Express News, National Restaurant Association Magazine,as well as nationally televised programs like Simply Ming and The Travel Channel.
Prior to Pharm Table, Chef Elizabeth served as a Latin Cuisines Specialist/  Chef Instructor at The Culinary Institute of America, San Antonio from 2008-2014, where she taught classes, conducted research for the Center for Foods of the Americas(CFA), a department within the  CIA dedicated to Latin Culinary Arts and research. She co-authored the CIA's 30-Week Latin Cuisines Certificate Program and created a 15-Week Bachelor's semester abroad program focused on Latin American cuisine and culture.  
Acequia, a word of Arabic descent, is a term for an ancient irrigation method brought to the New World by way of the Middle East. These irrigation canals were built by the Spanish to support agriculture around San Antonio's Franciscan Missions.
At Acequia Johnson's will tell the story of native Tejas ingredients through the lens of the Spanish who settled here. Spanish ingredients and techniques, married with those from indigenous groups, shaped San Antonio 's distinctive cuisine.
This project seeks to redefine what locals and visitors understand about San Antonio's Spanish heritage and native ingredients. Nestled in the city's original "La Villita" village, abutting Maverick Plaza, the restaurant will be built around one of the original homesteads. Its construction and design will visually communicate the importance that the acequias played in shaping our city and its culinary landscape. 
Working closely with the San Juan Mission Farm, the restaurant will utilize endemic plants and colonial crops from the mission's colonial farmlands and acequias. The menus will showcase native foods like mesquite, nopal, agarita, chile pequin, and pecans, as well as foods, wines and cooking techniques introduced by colonial Isleño Canary Islanders.